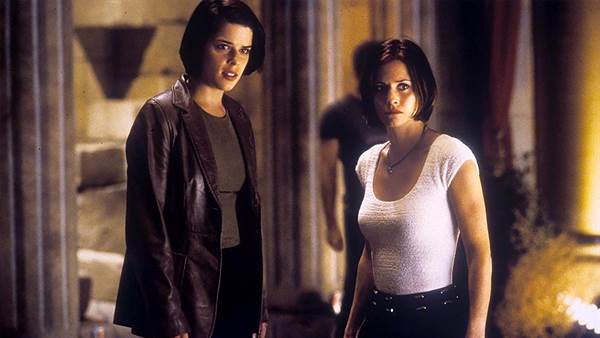 Courtney Cox will be reprising her role as Gale Weathers for the next "Scream" film. She will be joining her ex-husband and former co-star David Arquette, who will be reprising his role as Dewey Riley.
Radio Silence told Deadline, "We can't imagine Scream without the iconic Gale Weathers and are so incredibly thrilled and humbled to have the opportunity to work with Courteney. We're absolute mega fans of her work and we're so excited to join her in the next chapter of the Scream saga!"
Matt Bettinelli-Olpin and Tyler Gillett from Radio Silence will be directing from a script written by James Vanderbilt (Amazing Spider-Man) and Guy Busick (Castle Rock). Creator Kevin Williamson and Radio Silence's Chad Villella are executive producing with Paul Neinstein and William Sherak producing.
The "Scream" franchise began in 1996 and is comprised of four films so far, grossing over $600 million.