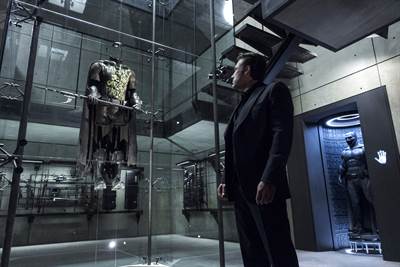 It has been confirmed that Ben Affleck will be making a cameo appearance as Batman in the upcoming "Flash" movie.
Affleck was originally supposed to star in Matt Reeves' "The Batman", but withdrew from the role. Robert Pattinson has stepped in to fill the title role.
"He's a very substantial part of the emotional impact of the movie. The interaction and relationship between Barry and Affleck's Wayne will bring an emotional level that we haven't seen before. It's Barry's movie, it's Barry's story, but their characters are more related than we think. They both lost their mothers to murder, and that's one of the emotional vessels of the movie. That's where the Affleck Batman kicks in," said Flash director Andy Muscietti to Vanity Fair. He went on to say, "He's the baseline. He's part of that unaltered state before we jump into Barry's adventure…There's a familiarity there."
"The Flash" is slated for a June 3, 2022 release.