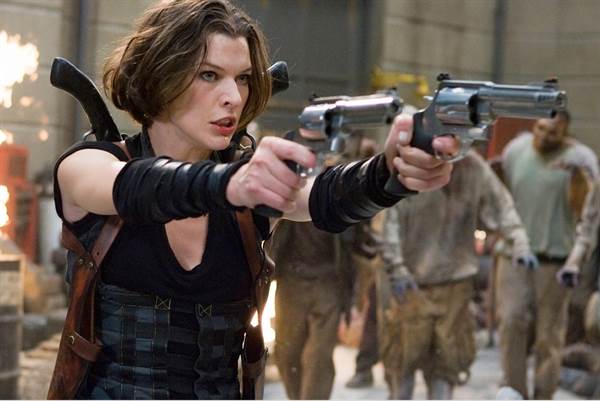 The "Resident Evil" franchise has now expanded to television. The series has been greenlit by Netflix for 8 episodes. The series has been written by Supernatural executive producer and co-showrunner Andrew Dabb and will feature two new storylines.
"Resident Evil is my favorite game of all time. I'm incredibly excited to tell a new chapter in this amazing story and bring the first-ever Resident Evil series to Netflix members around the world," said Dabb. He went on to say, "For every type of Resident Evil fan, including those joining us for the first time, the series will be complete with a lot of old friends, and some things (bloodthirsty, insane things) people have never seen before."
The first storyline will focus on 14-year-old sisters named Jade and Billie Wesker. They have moved to a new town, and start to discover its secrets. In the second storyline, we jump ahead to a decade into the future, where only approximately 15 million people remain on Earth. They aren't alone, however; more than 6 billion people and animals infected with the T-virus also live there. We see a grown-up Jade learning to survive in this new world.
"Resident Evil" began as a Capcom video game and moved on to include six films and starred Milla Jovovich.