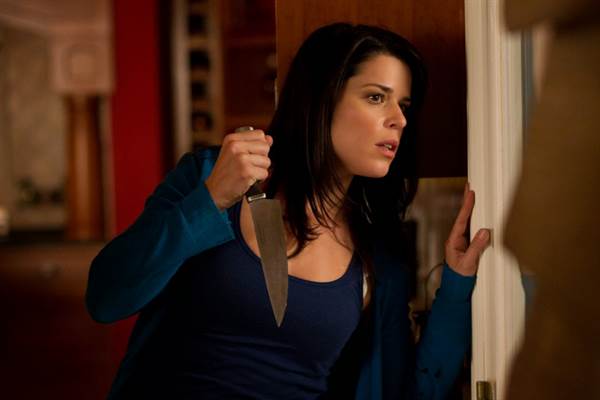 Ever since it was announced that Paramount-Spyglass was relaunching the Scream franchise, there has been speculation as to which characters would/would not be signing on to the project. David Arquette announced he would once again reprise his role as Dewey Riley in May followed by Courtney Cox, once again as reporter Gale Weathers in late July.
This led fans to wonder if Neve Campbell would also return as Sidney Prescott in the reboot and today, much to fans' delight, those suspicions were confirmed when it was announced that Campbell will, in fact, play Prescott once again. She will be joined by new cast members Jack Quaid, Melissa Barrera, and Jenna Ortega.
No plot details regarding the James Vanderbilt/Guy Busick screenplay have been released at this time but filming is set to begin in Wilmington, North Carolina in January of 2022.
The filmmaking group Radio Silence expressed their excitement, stating, "We're pinching ourselves! It's hard to express how much the character Sidney Prescott shaped our love of movies and to have the chance to work with Neve is truly a dream come true."
Campbell herself echoes Radio Silence's enthusiasm, saying, "After spending time speaking with Radio Silence, they have shown such love, respect, and admiration for Wes Craven and all that he's created in the 'Scream' franchise. I am beyond excited to step back into the role of Sidney Prescott and return to Woodsboro."
Campbell is most well-known for portraying Prescott in the four previous Scream films, as well as Julia Salinger in Party of Five.