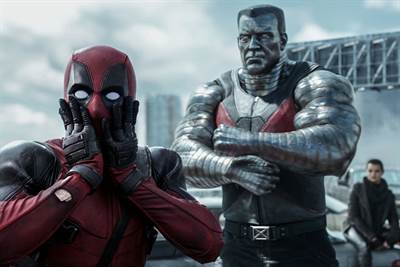 Although Deadpool may not necessarily match the "Disney" image, the franchise, acquired during the Twentieth Century Fox merger, is recognized as profitable and therefore worthy of a third installment. After several months of meetings, Ryan Reynolds and the Studio have tapped Wendy Molyneux and Lizzie Molyneux-Loeglin to write Deadpool 3 with Reynolds set to reprise his role as a wise-cracking superhero.

Unlike in the past, this will mark the first time the Deadpool team and Ryan will work directly with Marvel Studios, which is an aspect fans are excited about. Marvel and President Kevin Feige's involvement bodes well for the franchise after they successfully revamped the Spider-Man films. Deadpool, however, is expected to retain its R rating, another plus for fans of "the Merc with the mouth".

Deadpool 3 is also likely to have a new director as David Leitch, who helmed the second pic, is booked through 2021. While it seems the door is open for Leitch's return, as it's unknown when this film will go into production, his absence during the writer's search, likely means he won't be involved with the third installment.

The Molyneux sisters bring years of experience to Deadpool, as they are writers and executive producers for Bob's Burgers and who serve as the creators, showrunners, and executive producers of the new Fox series The Great North. The show, set to premiere in February 2021 has already been renewed for a second season.