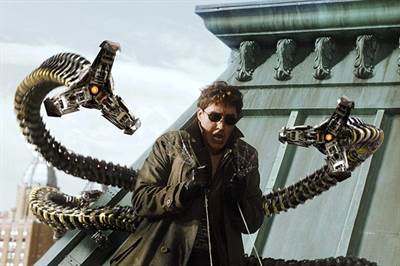 It's been announced that Alfred Molina will be reprising his role as Doctor Octopus in the upcoming Spider-Man film. The film will be the third installment of the Tom Holland led films.
Molina won't be the only familiar face to return - Jamie Foxx will reprise his role as Electro, which he played in "The Amazing Spider-Man 2." Benedict Cumberbatch will also make an appearance in the film as Doctor Strange.
Tom Holland also starred as Spider-Man in 2017's "Spider-Man: Homecoming" and 2019's "Spider-Man: Far From Home", which earned $880 million and $1 billion, respectively. He also starred as Spidey in multiple "Avengers" films.