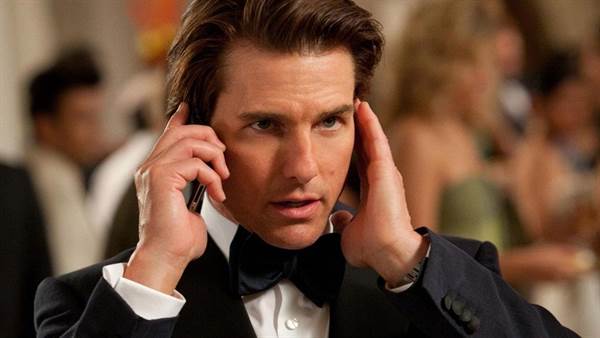 Audio has been released from the U.K. set of "Mission: Impossible 7" that features Tom Cruise yelling at crew members for not following proper COVID-19 safety procedures.
In the clip, he says, "I don't ever want to see it again, ever. And if you don't do it you're fired, if I see you do it again you're f-ing gone." He went on to say, "They're back there in Hollywood making movies right now because of us. Because they believe in us and what we're doing. I'm on the phone with every f-ing studio at night, insurance companies, producers, and they're looking at us and using us to make their movies."
The film already suffered a setback with production shutting down in February, due to COVID-19 spreading in Italy.
The cast for "Mission: Impossible 7" also includes Rebecca Ferguson, Nicholas Hoult, Hayley Atwell, Shea Whigham, Pom Klementieff, and Henry Czerny.
The film is slated for a Nov. 19, 2021 release.