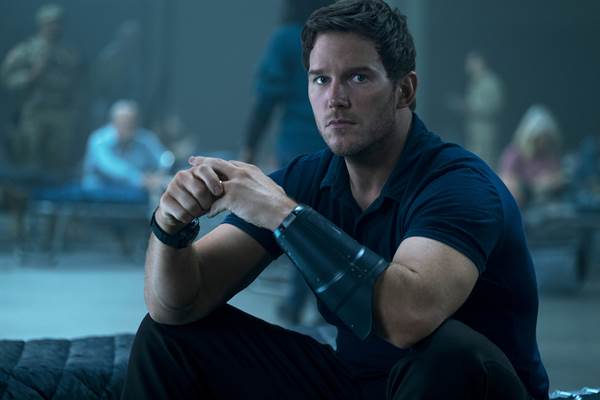 It's being reported that Amazon Studios and Skydance are in talks to make a sequel to "The Tomorrow War". The film just debuted last week on Amazon Prime Video in over 240 countries.
Director Chris McKay said, "We talked about the world of these creatures, where they came from, how they were created or raised, and how they were maybe being used. I think that a sequel could go in a lot of fun areas and the ethnographic study of the White Spikes in their world and where they came from, and what their purpose was, and all of that kind of thing. So yeah, I think that could be a lot of fun. And with this cast, too, we're just getting started."
"The Tomorrow War" stars Chris Pratt, Yvonne Strahovski, Sam Richardson, Betty Gilpin, Edwin Hodge, and J.K. Simmons. It follows the story of a group of Americans who are recruited to fight in a war that's taking place 30 years in the future. It was the top streaming feature film over the Fourth of July holiday weekend.