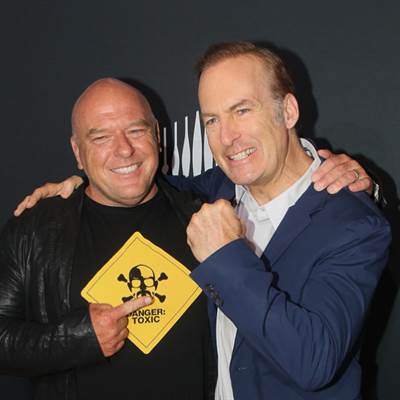 Bob Odenkirk has returned to the set of "Better Call Saul" after suffering a heart attack on July 27.
The actor tweeted out a picture of himself and said, "Back to work on Better Call Saul! So happy to be here and living this specific life surrounded by such good people."
After the events, Odenkirk showed his appreciation for the outpouring of support, saying, "I've had my very own 'It's a wonderful life' week of people insisting I make the world slightly better. Wow! Thank you, I love everyone right now but let's keep expectations reasonable!"
"Better Call Saul" is expected to air in 2022.