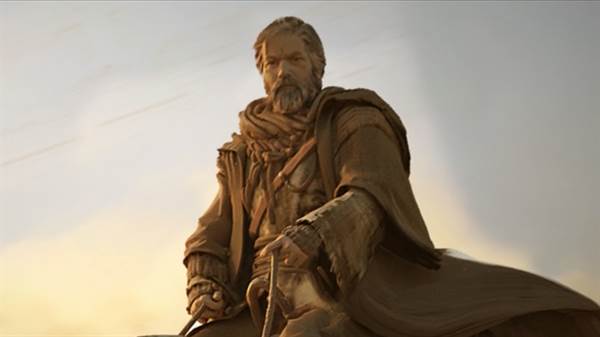 It has been confirmed by Disney that their Obi-Wan Kenobi series will debut on Disney+ next year. There's no word yet on a specific date, however.
A sizzle reel shown to the press showed some concept art as well as behind-the-scenes footage with Ewan McGregor and Hayden Christensen. In the footage, McGregor says, "Have another swing at each other, might be quite satisfying for everybody".
He added, "There's a hunger for this character to come back. The fans have been waiting long enough, ya know?"
EP/director Deborah Chow said, "This is quite a dark time we're coming into with him, just being a Jedi; it's not safe. There are Jedi hunters out there."
To get more of your Disney+ Star Wars series fix, be sure to check out "The Book of Boba Fett" which premiers on December 29.