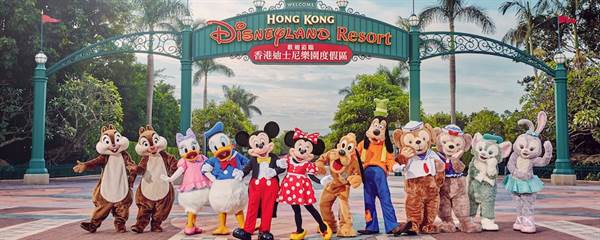 Hong Kong Disneyland has once again closed its doors due to coronavirus. This will mark the fourth time they have closed during the pandemic.
In a statement, management said, "As required by the government and in line with preventive efforts taking place across Hong Kong, Hong Kong Disneyland park will temporarily close from January 7 to 20. Guests who planned to visit the Park on the above dates are advised to visit on another day. HKDL has been in close contact with the relevant government departments and will continue to implement health and safety measures with reference to their guidelines to promote the health and safety of our guests and cast members."
Other measures are being taken in the city as well. There will be flights from Australia, Canada, France, India, Pakistan, the Philippines, the U.K., and the U.S for 14 days as of January 8th, as well as dining restrictions and closures in bars, gyms, entertainment venues, mahjong parlors, and swimming pools.
Hong Kong had gone 2 months without a confirmed covid case until the past few days, where there have been 13 new confirmed cases.
The city's chief executive Carrie Lam said, "We are in a race against time to stop the Omicron variant from spreading in the community".
*Photo Credit: Hong Kong Disneyland Offical Site