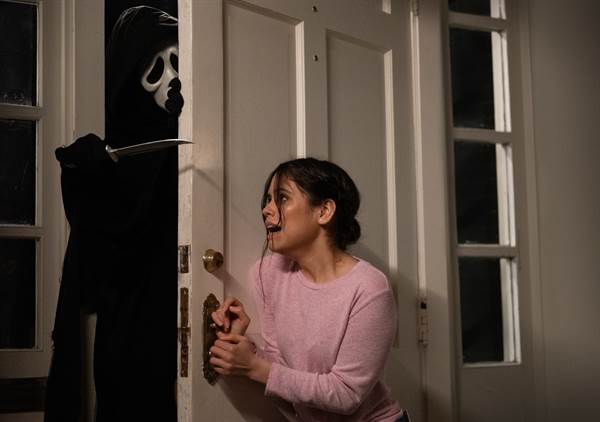 Spyglass Media and Paramount have announced that the newest faces of "Scream" will be returning for its sequel. Melissa Barrera ("Sam,") Jasmin Savoy Brown ("Mindy,") Mason Gooding ("Chad,"), and Jenna Ortega ("Tara") will all reprise their roles for the slasher flick.
Also previously announced was the return of directors Matt Bettinelli-Olpin and Tyler Gillett, as well as scribes James Vanderbilt and Guy Busick.
In the next installment of the franchise, we will follow the story of the four survivors of the Ghostface killings as they leave Woodsboro and try to move on with their lives.
The scream franchise has totaled over $744 million at the box office globally and is on track to retain its status as a moneymaker with fresh new faces and plot lines.
The film is slated for a March 31, 2023 release.