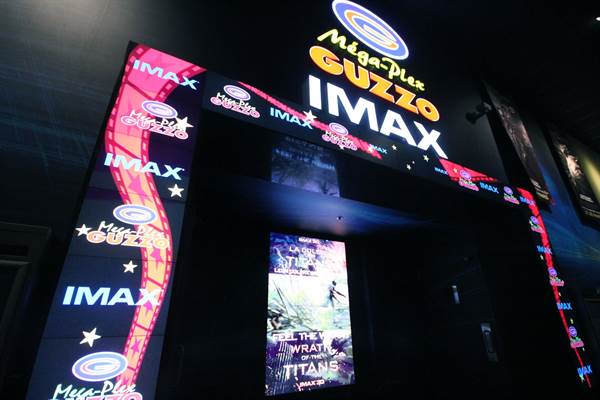 FlickDirect's Allison Rose sat down with Cinema Mogul Vincenzo Guzzo at CinemaCon 2022 where he discussed the industry, how it is recovering after Covid-19, and the "streaming wars".
ABOUT GUZZO CINEMAS
Following his arrival in Quebec from Italy in 1967, Mr. Angelo Guzzo became one of the pioneers of independent multi-screen movie theatres in Canada. As a talented, responsible, and warm-hearted businessman, who is also a man of his word, Mr. Angelo Guzzo built a solid reputation for himself in movies, earning widespread respect in the industry. For many years, he led the struggle for independent movie theatre owners to obtain the right to project first-run movies, thus opening the way for others.
Guzzo Cinemas are first and foremost a passionate family story. Today, both father and son work as a team to bring moviegoers the best cinema has to offer. Mr. Angelo Guzzo is the President of the company and his son, Vincenzo, has been Executive Vice-President since 1990. As an only child, he started going to the movies with his parents when he was four and soon became fascinated with the selection of movies. He developed what he calls a flair for a good film. During his teens, he was actively involved in the family business. His father took him along on many business trips to the United States to select movies for their programming.