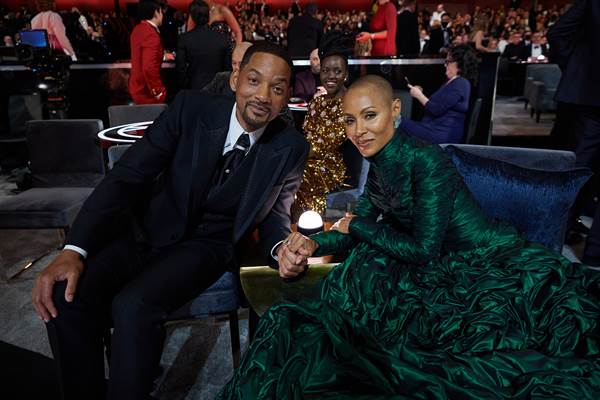 Will Smith, who has been silent since the infamous slap of Chris Rock, has opened up about the Oscars incident.
In a post on YouTube, he said, "It's all fuzzy. I've reached out to Chris and the message that came back is he's not ready to talk and when he is, he will reach out."
He acknowledged that his behavior was unacceptable, saying, "There is no part of me that thinks that was the right way to behave in that moment. There's no part of me that thinks that's the optimal way to handle a feeling of disrespect or insults." And, while some say that his wife's apparent annoyance at Rock for the GI Jane joke prompted Smith to storm the stage, the actor denies this.
"It's like, you know, I made a choice on my own, from my own experiences, from my history with Chris. Jada had nothing to do with it. I'm sorry, babe. I wanna say sorry to my kids and my family for the heat that I brought on all of us."
Chris Rock has also spoken about the assault, most recently at a standup show in New Jersey, saying, "Anyone who says words hurt has never been punched in the face", he said jokingly. He added "Yeah, that sh-t hurt, motherf-ker. But I shook that sh-t off and went to work the next day … I don't go to the hospital for a papercut."
The full video from Smith can be seen below.

Photo Credit: Richard Harbaugh / A.M.P.A.S.