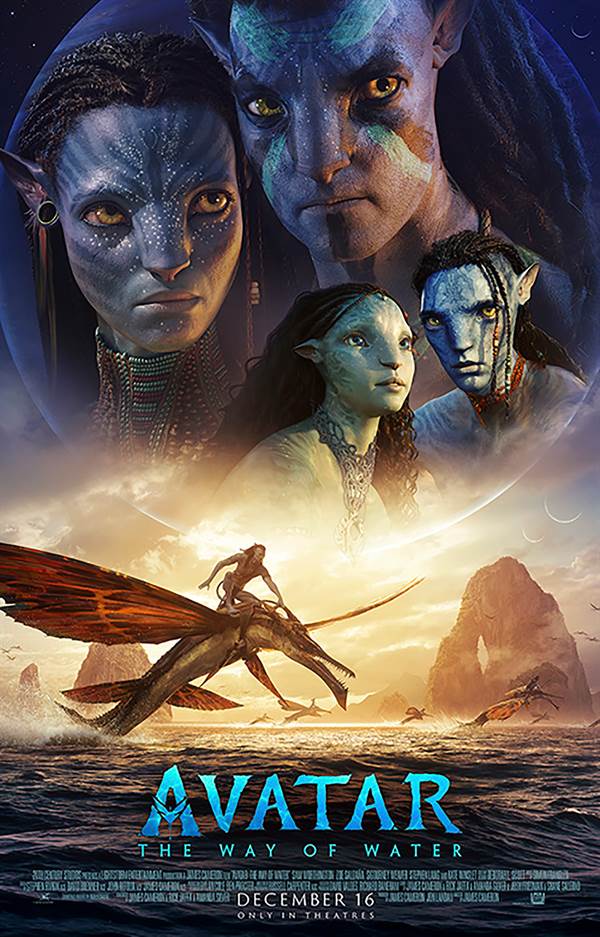 More than a decade after Director James Cameron (True Lies) brought audiences into the world of Pandora, he has continued the saga with the highly anticipated film AVATAR: THE WAY OF WATER. Using the most advanced technology available he lets us explore Pandora's underwater realm. If you can't wait to see this sequel, you may be in luck.
Twentieth Century Studios, in conjunction with FlickDirect, would like to offer some individuals access to an advanced screening In Miami, Orlando, or Tampa on Tuesday, December 13, 2022, at 7:30 pm before opens in theaters on December 16, 2022.
In order to download an electronic pass to the screening, go to the following link (based on your preferred location):
Miami - Tuesday, 12/13 @ AMC Sunset, 7 PM
Link: http://gofobo.com/BMyPp98669

Orlando - Tuesday, 12/13 @ AMC Disney Springs, 7 PM
Link: https://gofobo.com/XChJb86080

Tampa - Tuesday, 12/13 @ AMC Veterans, 7 PM
Link: https://gofobo.com/oveZa31712
Download your pass while supplies last! These passes are first come first serve passes. Seating is not guaranteed.
Be sure to download one of our movie apps to be alerted the minute NEW links go live!

Set more than a decade after the events of the first film, "Avatar: The Way of Water" begins to tell the story of the Sully family (Jake, Neytiri, and their kids), the trouble that follows them, the lengths they go to keep each other safe, the battles they fight to stay alive, and the tragedies they endure. Directed by James Cameron and produced by Cameron and Jon Landau, the film stars Zoe Saldana, Sam Worthington, Sigourney Weaver, Stephen Lang, Cliff Curtis, Joel David Moore, CCH Pounder, Edie Falco, Jemaine Clement, and Kate Winslet.
RATED: PG-13
NO PURCHASE NECESSARY. Limit one pass per household. Must be 13 years of age or older to redeem. Employees of all promotional partners and their agencies are not eligible. Void where prohibited.