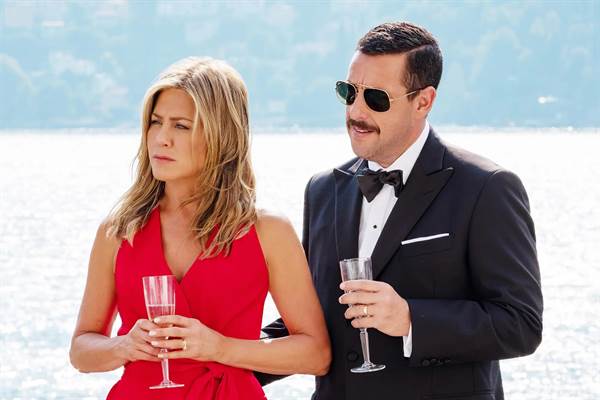 Netflix has announced its lineup for 2023, and the list is quite prolific, though less than in previous years.
Films we can look forward to include the Jennifer Aniston and Adam Sandler-led sequel "Murder Mystery 2," Zack Snyder's "Rebel Moon," and David Fincher's "The Killer".
In a sizzle reel released by the streamer, we see many of our favorite actors including Jonah Hill, Eddie Murphy, Julia Roberts, Mahershala Ali, Reese Witherspoon, Ashton Kutcher, Kevin Hart, Idris Elba, and Jamie Foxx.

A first look at Chris Hemsworth's "Extraction 2," Gal Gadot's "The Heart of Stone" and Millie Bobby Brown's "Damsel" were showcased, as well as Bradley Cooper's Leonard Bernstein biopic "Maestro" and "Leo", an animated film from Adam Sandler.
The following release dates were also announced:
"We Have a Ghost" (Feb. 24)
"The Mother" (May 12)
"Extraction 2" (June 16)
"They Cloned Tyrone" (July 21)
"Heart of Stone" (Aug. 11)
"Pain Hustlers" (Oct. 27)
"The Killer" (Nov. 10)