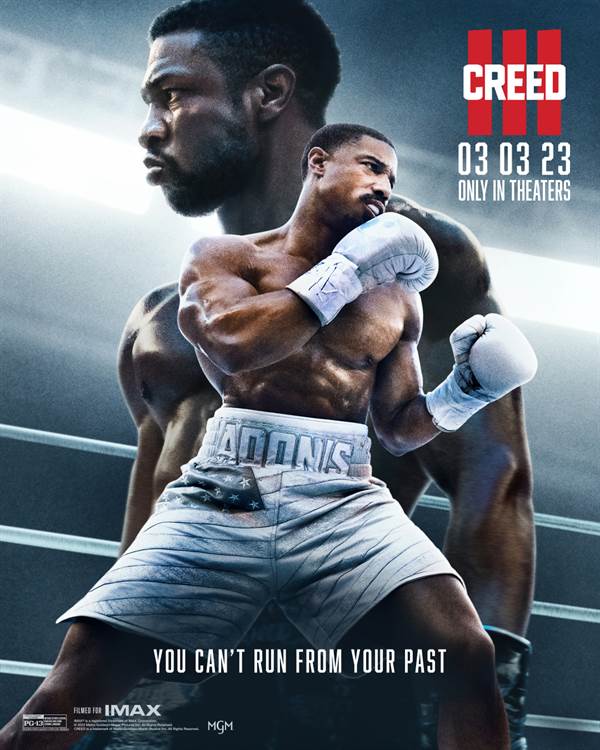 Get Ready for CREED III: An Exclusive Chance to See the Final Chapter Before Theatrical Release.
Since the debut of Rocky Balboa and Apollo Creed over 45 years ago, the world has been captivated by the saga. After six films and three decades, Rocky hung up his gloves, and nearly a decade later, audiences were introduced to Apollo's son, Adonis, in the movie, Creed.
Now, the highly anticipated CREED trilogy comes to a close with its third and final (maybe) installment. United Artists Releasing and FlickDirect are teaming up to give select individuals a chance to attend a special screening of CREED III on February 28th at 7:30pm, a few days ahead of its theatrical release on March 3rd.
The advanced screening will be held at the AMC Sunset Place in Florida, giving lucky attendees the opportunity to watch the epic finale of the Creed saga before it officially opens in theaters.
Don't miss your chance to see it first and experience the thrill of CREED III before anyone else.
In order to download an electronic pass to the screening, go to the following link: https://uareleasingscreenings.com/FDCREED3MIA

Be sure to download one of our movie apps to be alerted the minute NEW passes go live!
After dominating the boxing world, Adonis Creed (Michael B. Jordan) has been thriving in both his career and family life. When a childhood friend and former boxing prodigy, Damian (Jonathan Majors), resurfaces after serving a long sentence in prison, he is eager to prove that he deserves his shot in the ring. The face-off between former friends is more than just a fight. To settle the score, Adonis must put his future on the line to battle Damian - a fighter who has nothing to lose. Creed III is the third installment in the successful franchise and is Michael B. Jordan's directorial debut.
DIRECTED BY: Michael B. Jordan
SCREENPLAY BY: Keegan Coogler & Zach Baylin
STORY BY: Ryan Coogler and Keenan Coogler & Zach Baylin
CAST: Michael B. Jordan, Tessa Thompson, Jonathan Majors, Wood Harris, Mila Davis-Kent, Florian Munteanu, and Phylicia Rashad

Rated PG-13 for intense sports action, violence and some strong language

NO PURCHASE NECESSARY. Limit one pass per household. Must be 13 years of age or older to redeem passes. Employees of all promotional partners and their agencies are not eligible. Void where prohibited.