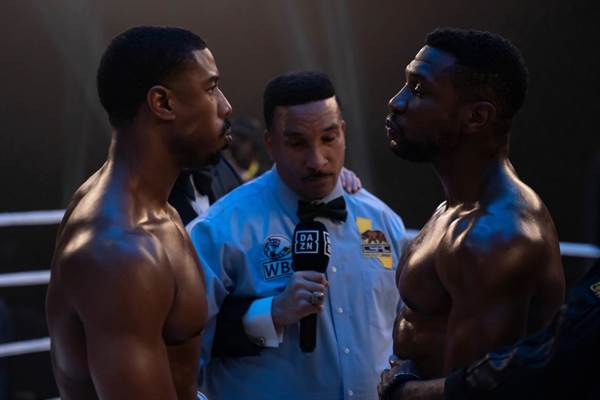 We could be getting an expansion on the "Creed" franchise. After the success of the latest film installment, there has been talk of more projects on both TV and film. "Creed III" has earned over $100 million globally at the box office.
It's said that Michael B. Jordan has been in meetings with Amazon about various new projects, including a possible anime, as well as a live-action series. The actor/director has been quoted as saying that "building the Creed universe is something that I'm really excited about."
The Creed film franchise is a series of sports drama films that started with the release of "Creed" in 2015. The franchise consists of two films, with a third one in development.
The first film, "Creed," was directed by Ryan Coogler and starred Michael B. Jordan as Adonis Johnson Creed, the son of the famous boxer Apollo Creed, played by Carl Weathers in the original "Rocky" film series. The film follows Adonis as he trains under the guidance of Rocky Balboa, played by Sylvester Stallone, and tries to make a name for himself in the boxing world.
The second film, "Creed II," was released in 2018 and was directed by Steven Caple Jr. The film sees Adonis facing off against Viktor Drago, the son of Ivan Drago, who killed Apollo Creed in the ring in "Rocky IV." Rocky Balboa serves as Adonis's trainer once again in this film.
There is also the previopulsy announced MGM "Drago" spinoff in the works, with Dolph Lundgren returning as Ivan Drago and Florian Munteanu set to reprise his role as his son, Viktor.