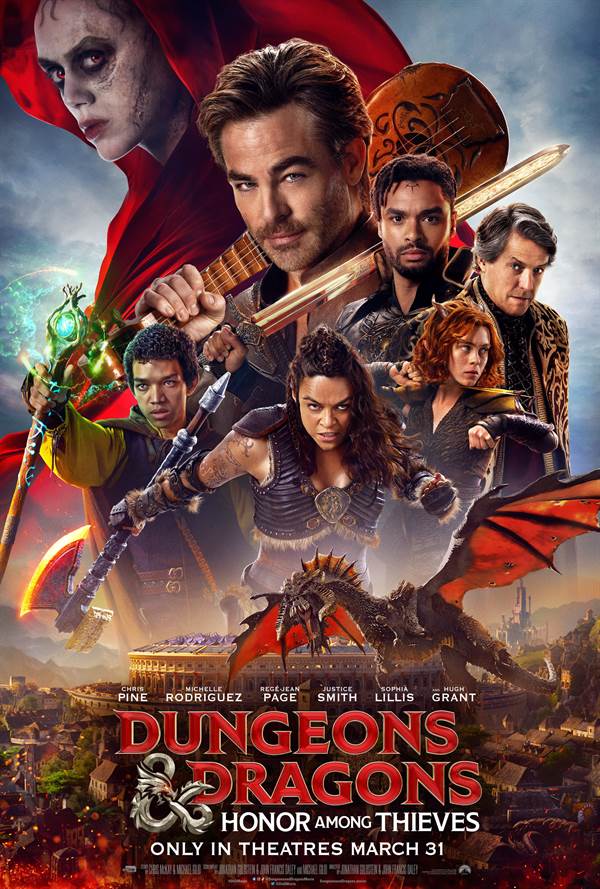 Dungeons and Dragons, or D&D for those in the know, is a tabletop game that debuted in toy stores almost fifty years ago and was very popular in the late 1970s through the 1980s. It created offshoots in the form of books, an animated television show, video games, and cosplay events. Though its popularity diminished over time there are still some people who get together and play.
This month a live-action movie, DUNGEONS & DRAGONS HONOR AMONG THIEVES is being released and Paramount Pictures, in conjunction with FlickDirect, would like to offer some individuals access to an advanced screening of the film on Saturday, March 25, 2023, at 12:00 pm at one of the following locations listed below, before it opens in theaters nationwide.
In order to download an electronic pass to the screening of DUNGEONS & DRAGONS HONOR AMONG THIEVES, go to one of the following links based on your preferred location.

*Seats are first come first serve
Be sure to download one of our movie apps to be alerted the minute NEW links go live!
A charming thief and a band of unlikely adventurers undertake an epic heist to retrieve a lost relic, but things go dangerously awry when they run afoul of the wrong people. Dungeons & Dragons: Honor Among Thieves brings the rich world and playful spirit of the legendary roleplaying game to the big screen in a hilarious and action-packed adventure.
Rated PG-13
NO PURCHASE NECESSARY. Limit one pass per household. Must be 13 years of age or older to redeem passes. Employees of all promotional partners and their agencies are not eligible. Void where prohibited.