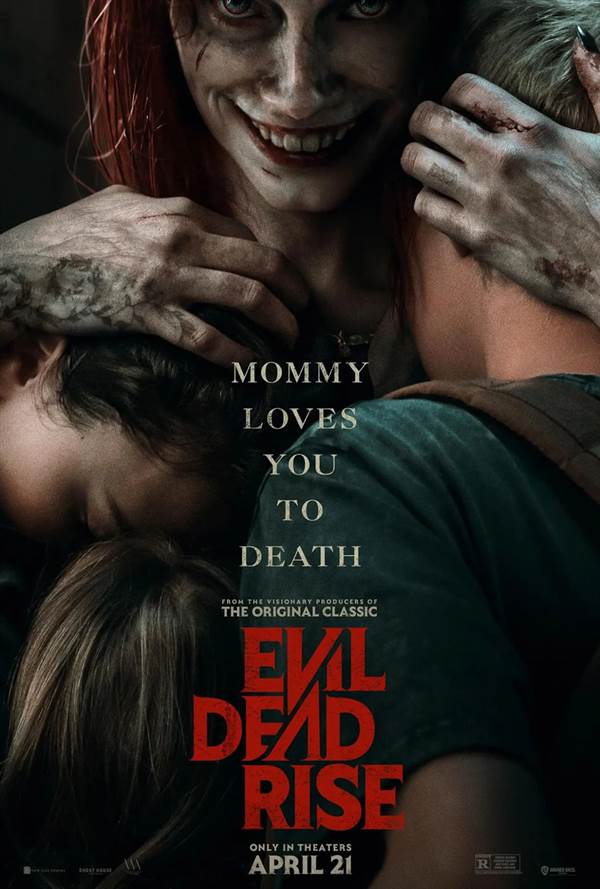 Forty-two years ago, Sam Rami introduced audiences to the film The Evil Dead. Over the years it was followed by Evil Dead II, Army of Darkness, and Evil Dead (and spawned a television series). A decade after Evil Dead opened in theaters, the latest installment directed by Lee Cronin, EVIL DEAD RISE, is slated to open April 21, 2023.

New Line Cinema's and Renaissance Pictures, in conjunction with FlickDirect, would like to offer some individuals access to an advanced screening of the film on Tuesday, April 18, 2023, at 7:30 pm at AMC Aventura.
In order to download an electronic pass to the screening of EVIL DEAD RISE, click on the link below:
MIAMI - AMC Aventura -- https://wbtickets.com/wLvLc65048

*Seats are first come first serve

Be sure to download one of our movie apps to be alerted the minute NEW links go live!
New Line Cinema and Renaissance Pictures present a return to the iconic horror franchise, "Evil Dead Rise," from writer/director Lee Cronin ("The Hole in the Ground"). The movie stars Lily Sullivan ("I Met a Girl," "Barkskins"), Alyssa Sutherland ("The Mist," "Vikings"), Morgan Davies ("Storm Boy," "The End"), Gabrielle Echols ("Reminiscence") and introducing Nell Fisher ("Northspur").

Moving the action out of the woods and into the city, "Evil Dead Rise" tells a twisted tale of two estranged sisters, played by Sutherland and Sullivan, whose reunion is cut short by the rise of flesh-possessing demons, thrusting them into a primal battle for survival as they face the most nightmarish version of family imaginable.
Rated R
NO PURCHASE NECESSARY. Limit one pass per household. Must be 17 years of age or older to redeem passes. Employees of all promotional partners and their agencies are not eligible. Void where prohibited.