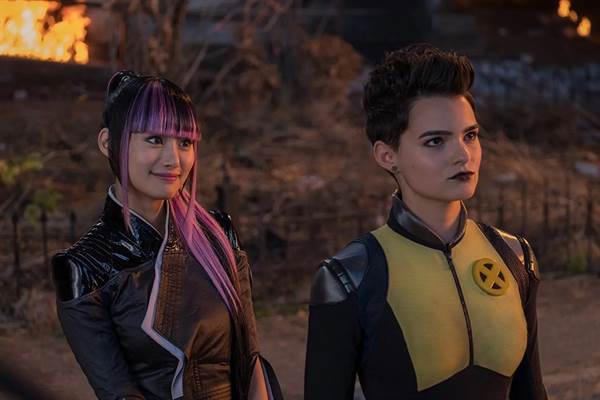 Brianna Hildebrand and Shioli Kutsuna have signed on to reprise their roles in the upcoming "Deadpool 3" film. The actresses will star alongside franchise star Ryan Reynolds to bring us more adventures from Mr. Deadpool himself, Wade Wilson.
No plot details have been announced, but we do know that franchise veterans Karan Soni, Leslie Uggams, Morena Baccarin, Stefan Kapicic, and Rob Delaney, will also star in the film with newcomers Hugh Jackman, set to reprise his Marvel role as Wolverine, Emma Corrin, and Matthew Macfadyen.
In 2016, the first installment of the "Deadpool" franchise hit the screens, directed by Tim Miller and starring the charismatic Ryan Reynolds as the titular character. What set "Deadpool" apart from other superhero films was its daring R-rated content. The movie fearlessly embraced the character's adult-oriented nature, delivering a unique blend of action, comedy, and unabashed irreverence. Fans were thrilled to see the character they loved from the comics brought to life with such fidelity.
The original film served as an origin story for Wade Wilson, a former Special Forces operative turned wisecracking anti-hero. Viewers witnessed Wilson's transformation into Deadpool, gaining accelerated healing powers but paying the price of severe disfigurement. The movie's unconventional narrative style, with Deadpool frequently breaking the fourth wall and addressing the audience directly, further endeared the character to fans.
Building on the success of the first film, "Deadpool 2" arrived in 2018, directed by David Leitch. The sequel expanded the "Deadpool" universe, introducing beloved characters like Cable (Josh Brolin) and Domino (Zazie Beetz). Once again, Reynolds delivered a stellar performance, blending razor-sharp wit with emotional depth. The film continued the franchise's winning formula of raucous humor, self-awareness, and relentless action, captivating audiences and critics alike.
Both "Deadpool" films achieved tremendous success at the box office. The first movie raked in over $783 million worldwide, becoming the highest-grossing R-rated film of all time. Its sequel, "Deadpool 2," surpassed its predecessor, earning over $785 million globally. The franchise's profitability shattered the myth that superhero movies must adhere to a family-friendly formula to be successful. Deadpool's unapologetic embrace of its adult content proved that audiences craved diversity in superhero storytelling.