Entertainment News Archive
Entertainment News Before 10/12/2019

The Crown Star Matt Smith Joins Cast of Star Wars: Episode IX
Rumor has it that Matt Smith has signed on to join the cast of Star Wars: Episode IX. Smith is best known for his roles in Doctor Who and The Crown where he played Prince Philip, Duke of Edinburgh and earned a Primetime Emmy nomination for the portrayal.Smith joins a ca...

Alec Baldwin Joins Cast of Joker Film
Alec Baldwin has signed on to join the cast of Todd Phillips' Joker. The film will begin shooting on September 10.It is said that Baldwin will be playing the role of Bruce Wayne's father, Thomas. Thomas and his wife get killed after leaving a theater one night, while...

Dylan McDermott and Connie Britton Returning to American Horror Story
Dylan McDermott and Connie Britton will be returning to the "American Horror Story" series for their upcoming season titled "Apocalypse". The pair appeared in the series' season one titled "Murder House".This upcoming season will be a crosso...

Idris Elba Won't Be Playing Bond in Next Film
Idris Elba has squashed the rumors about the possibility of him playing James Bond. The actor was asked by Good Morning Britain if he were interested in being the next Bond and he simply replied, "No."Elba seemed to be a popular choice by fans to take up the r...

Crazy Rich Asians Sequel in the Works
Warner Bros. is wasting no time in cashing in on the success of their recently released film Crazy Rich Asians. They are currently developing a sequel for the box office hit.Nina Jacobson had commented over the weekend about the success of the film and the possibility of a s...

Kelly Marie Tran Writes About Dealing with Online Harassment
Kelly Marie Tran, who starred in "Star Wars: The Last Jedi" has taken to the New York Times to write an op-ed about her struggle with harassment she's received through social media. She wrote in the piece that it wasn't easy to deal with, and the fact...

Danny Boyle Leaves Bond 25 Production Over Creative Differences
Danny Boyle, who was directing Bond 25, has left the project due to creative differences.The announcement was made today via the 007 Twitter account saying, "Michael G. Wilson, Barbara Broccoli and Daniel Craig today announced that due to creative differences Danny Boyl...

American Gods to Make Appearance at New York Comic Con
American Gods will be making its first official appearance at New York Comic Con this year.Executive Producer Neil Gaiman and cast members from the show will be taking part in a panel that will be held at the Hammerstein Ballroom at the Manhattan Center on Friday, October 5...

Horrors of Blumhouse Returns to Universal's Halloween Horror Nights
This year, "The Horrors of Blumhouse" will be making an encore performance at Universal Studios' Halloween Horror Nights. Beginning September 14 at the Universal Studios Hollywood, "The Horrors of Blumhouse: Chapter Two" maze will take gues...
Win Complimentary Passes For Two To An Advance Screening of ST...
Ten years ago THE HAPPYTIME MURDERS was developed from an idea Jim Henson had years prior to his death in 1990. The project bounced around and finally landed with STX Entertainment. Since it is about to make its national debut in theaters on August 24, 2018, STX...
SPONSORED LINKS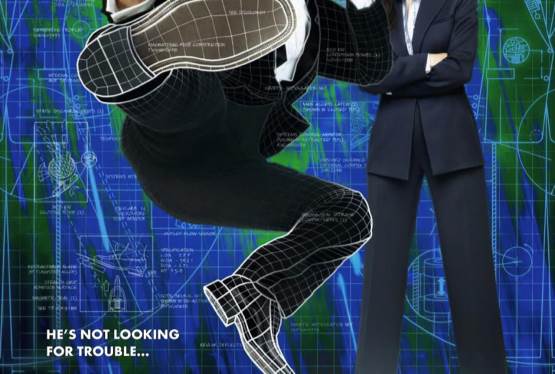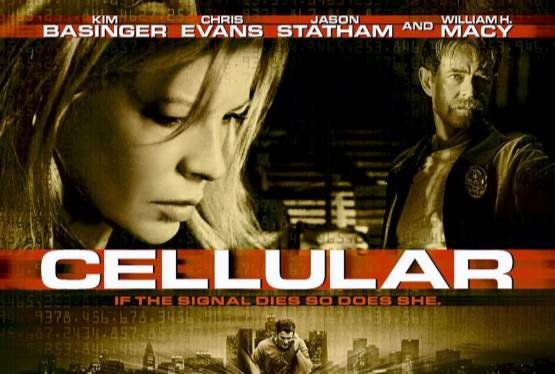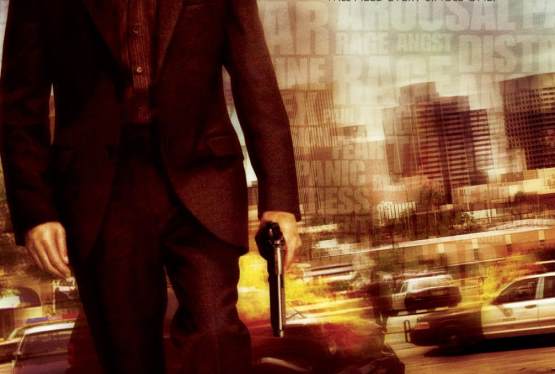 Crank
WAS: $9.99
NOW: $4.99