Entertainment News Archive
Entertainment News Before 6/14/2019

Designated Survivor Could See Revival on Netflix
We had recently reported that Designated Survivor, the ABC drama that stars Kiefer Sutherland, had been canceled by the network after two seasons. Now, we are hearing reports that the show could be picked up by Netflix.The rumors are swirling that this deal would be in...

Superman Actress Margot Kidder Dies at Age 69
Margot Kidder, best known for her role as Lois Lane in Superman, died yesterday. She was 69 years old. Kidder passed away at her home in Livingston, Montana but the cause of death isn't known yet.Her acting credits also included The Great Waldo Pepper with Rob...

Designated Survivor Canceled After Two Seasons
ABC has decided to cancel "Designated Survivor" after two seasons. The series, which starred Kiefer Sutherland, will air its series finale on May 16.The drama followed the story of Tom Kirkman (Sutherland), a cabinet member who finds himself appointed President aft...

Fox Cancels Lucifer After Three Seasons
Fox has decided to cancel its series "Lucifer" after three seasons.The series, produced by Warners Bros. in association with Jerry Bruckheimer Television, followed the story of the earthbound dark prince as he helped an LAPD detective solve crimes. It starred Tom E...

Adult Swim Renews Rick & Morty for 70 More Episodes
The animated series "Rick and Morty" has been given a 70-episode renewal from Adult Swim.The series, which has aired for 3 seasons so far, has become a successful one for the network with impressive ratings. The season 3 finale earned the highest ratings in the net...

Bad Boys 3 Slated for January 2020 Release
Bad Boys 3, which will once again star Will Smith and Martin Lawrence, has gotten a release date. The film, titled Bad Boys for Life, is slated to debut on Jan. 17, 2020.Sony made the announcement yesterday that the film will be released during the Martin Luther King Jr...

Starz Renews Outlander for Seasons 5 and 6
Starz has announced that they have renewed their series Outlander for two more seasons. The series will begin its fourth season in November and now will continue through to its sixth.Season four will contain 13 episodes seasons five and six will each be comprised of 12 episo...
Win Complimentary Passes For Two To An Advance Screening of Pa...
Recipe: Take four feisty, older women. Throw in a saucy book about a dominant, sexual relationship. Stir vigorously. Result: You end up with Paramount Pictures newest film BOOK CLUB coming to theaters May 18, 2018.The romantic comedy is sure to hit the right chor...

Keanu Reeves and Alex Winter Confirmed to Reprise Roles for Bi...
The news that all Bill & Ted fans have been waiting to hear has finally come to fruition. It has been confirmed that Keanu Reeves and Alex Winter will be reprising their roles for a third film, Bill & Ted Face The Music."We couldn't be more excited to get t...

Hitman's Bodyguard Sequel in the Works
Rumor has it that Lionsgate is looking to get the rights to The Hitman's Bodyguard sequel The Hitman's Wife's Bodyguard. Ryan Reynolds and Samuel L. Jackson are said to be in talks for the sequel but there's no word yet on what the plot details are. The Hitman'...
SPONSORED LINKS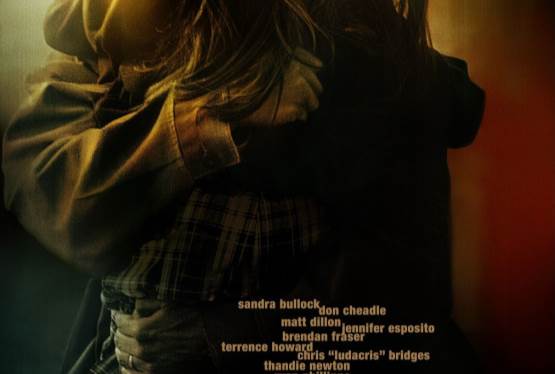 Crash
WAS: $9.99
NOW: $4.99