FlickDirect General Staff
Our staff includes some of the top minds in the industry that have been around for over fifteen years.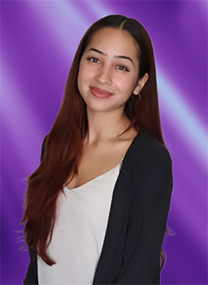 Victoria L Hanson
Director of Social Media
Victoria's love for cinema dates back to her childhood, when her family introduced her to legendary movies such as The Dark Crystal and Back to the Future. These early experiences sparked a fascination with the art of filmmaking before she could even articulate it. This foundation set the stage for her future interests and career goals.

Aside from her passion for movies, Victoria demonstrated a natural talent for performance and media at a young age. At eight years old, she embarked on a career in child modeling, where she found joy in being in front of the camera. This was a crucial turning point for her, allowing her to expand her interests and sharpen her abilities.

Victoria's big break came when she was given the chance to interview the cast of Harry Potter and the Deathly Hallows at the Universal Orlando Resort. This experience was pivotal for her, as it gave her the opportunity to refine her interviewing techniques and gain valuable exposure in the industry. She performed exceptionally well, impressing others with her composure, professionalism, and ability to engage with her subjects.

Today, Victoria continues her pursuit of a career in film and media. She is a Communications major at the University of Central Florida, where she is honing her skills and laying the foundation for a promising future in the industry. With her passion and talent, she is poised to make a significant impact in the world of cinema and media.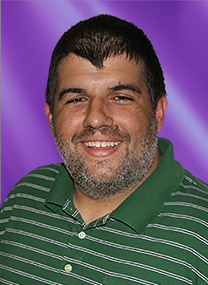 Sean McCloskey
Senior Photojournalist
The summer of 1989 holds a special place in Sean's heart as it marked the release of some of the most iconic movies of all time, including Indiana Jones and the Last Crusade, The Abyss, Weekend at Bernie's, Uncle Buck, Star Trek V, and Honey I Shrunk the Kids. As a 12-year-old, Sean developed a love for movies that continues to this day. During that summer, he spent every day of his summer vacation at the cinema.

Fast forward to the present, Sean is now an accomplished magazine publisher and professional photographer with over 20 years of experience in the field. He has captured over 3,000 events with his keen eye and artistic approach to photography. When Sean is not behind the camera, he can often be found sitting in the fourth row of his local Cineplex, fully immersed in the latest cinematic masterpiece.

Sean's passion for art and entertainment has been evident from a young age. He graduated from FIU in 1999 with a degree in political science and served as the art and entertainment editor for the Beacon newspaper. With his vast experience and expertise, Sean is truly a creative force to be reckoned with.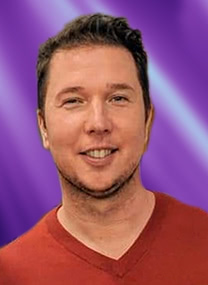 Jamie Le Dent
Photojournalist
Jamie's journey as a photographer started with capturing the stunning landscapes and wildlife that surrounded him. As he honed his craft, he realized that his true passion lay in capturing the essence of events and the people who make them so memorable.

Over the years, Jamie has become a sought-after event photographer, with more than a decade of experience covering major events such as San Diego Comic Con for press. He has had the opportunity to photograph some of the biggest names in the entertainment industry, including stars from movies and television.

What sets Jamie apart as a photographer is his exceptional skills and creative approach to his work. He has an innate ability to capture the most candid moments, bringing out the true essence of the event and the people involved. His images are a testament to his talent and his passion for photography.

Jamie's work has been featured in numerous publications, and he has earned a reputation as one of the best event photographers in the industry. His clients appreciate his professionalism, attention to detail, and ability to capture the perfect shot every time.