FlickDirect Management Team
Our management team consists of world-class public relations specialists as well as experienced online professionals.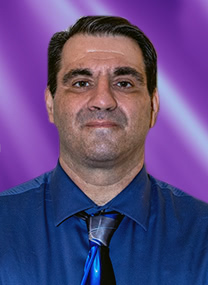 Nathan M Rose
Founder and Chief Executive Officer
Nathan M Rose, the CEO of FlickDirect Inc., is a passionate film enthusiast who has been in love with movies since he was a child growing up in South Florida. His interest in film was sparked when he watched Die Hard and Terminator 2: Judgment Day, which ignited his love for the movie industry. Mr. Rose's fascination with the internet market space led him to found Magical Mountain, LLC, which collaborated with Walt Disney World Theme Parks and Resorts to promote new events and attractions.
After the success of his partnership with Walt Disney World, Magical Mountain began hosting its own events inside the theme parks and Disney Cruise ships with the full approval of Disney. As a result of his experience working with the Walt Disney Company, Mr. Rose has been sought after by various news organizations, including Sun-Sentinel, Orlando Sentinel, and IndyStar, for his insights and knowledge.
In 2009, Mr. Rose realized his lifelong dream of being part of the film industry by co-founding FlickDirect Inc. Since its inception, the company has grown to become a reputable resource for cinema-goers and studios in the entertainment industry. As the CEO of FlickDirect, Mr. Rose oversees the company's operations, but he also has other roles within the company.
Apart from his responsibilities as CEO, Mr. Rose is also a movie historian, an award-winning podcaster, FlickDirect's production manager, and a red carpet / concert photographer. He majored in Computer Science and Marketing at the University of Florida, which gave him the skills and knowledge he needed to succeed in the internet market space and the film industry.
With over 25 years of experience in the industry, Mr. Rose has become a respected figure in both the internet market space and the film industry. His passion for movies, combined with his knowledge and experience, has helped him to build a successful company that provides valuable resources for cinema-goers and studios alike.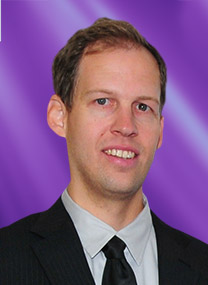 Eric English
Co-Founder and President
Eric English is an integral member of the FlickDirect Inc. team and serves as its President. His passion for movies started at a young age and he enjoys a wide variety of genres, with a particular fondness for comedies such as The Big Lebowski and In Bruges.
In 2009, Mr. English co-founded FlickDirect alongside Nathan M. Rose. The goal was to improve the current online offerings from studios, making it easier for viewers to access information. Since then, Mr. English has played a crucial role in developing and implementing innovative solutions for the entertainment industry. He is particularly adept at overseeing all mobile app development for the company.
One of FlickDirect's most notable accomplishments under Mr. English's leadership is the FlickDirect's Movie Apps, which provides movie information, streaming information, movie discounts, and countdowns to up-coming films. The app has been recognized as one of the "best movie apps for iPhone" by TechShout and has been featured in GQ Magazine as one of their life-enhancing apps. Additionally, actor Marlon Waynes gave the app a personal endorsement.
Mr. English earned his degree in Computer Science and Digital Arts from Stetson University, where he worked on 3D modeling. His experience and skills in these areas have been a valuable asset to FlickDirect. He is constantly fascinated by what can be achieved on the big screen and is excited about the future of film.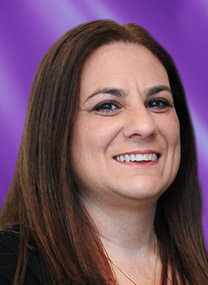 Allison Rose
Executive Vice President, Media Relations
Allison Rose is the Executive Vice President of FlickDirect Inc., a company she helped to build with her organizational skills and passion for the arts. As an experienced correspondent and critic, she supervises the FlickDirect team, ensuring that the right person is involved in every unique opportunity. Mrs. Rose is also the direct liaison for FlickDirect and media outlet representatives, allowing for streamlined communication between the company and the press.
Allison is one of FlickDirect's lead correspondents, having conducted on-camera interviews with several prominent figures in the entertainment industry, including Bryan Cranston, Kate Beckinsale, and Zachary Levi. She attended Hofstra University, where she earned her bachelor's degree in communications. Allison is a member of SEFCA, the Florida Film Critics Circle, the Society of Professional Journalists, and she is recognized as a Tomatometer-Approved Critic.
In addition to her role at FlickDirect, Allison is also a regular contributor to broadcast television, radio, and The Ozarks In Morning Show with Guy Wehman at 7:40 AM EST on KRMS News/Talk 97.5 FM on Fridays. Her extensive knowledge and passion for the film industry make her a valuable asset to FlickDirect and the broader entertainment community.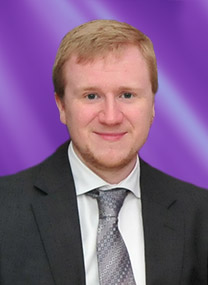 Stephen Compall
Chief Technology Officer
Ostensibly a programmer from faraway places, Stephen recognizes that making up your mind about movies and television is a simple matter of imposition in the form of review, and he who controls minds controls the world. No word yet on how that second part is progressing. After seeing many films, a few good, for FlickDirect, he returned to faraway places, but still checks in from time to time.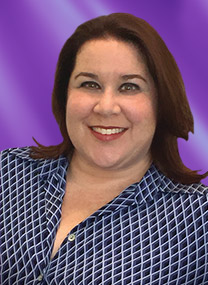 Jennifer Broderick
Legal Consultant
A graduate of The George Washington University and Nova Southeastern Law School Jennifer Broderick has been a licensed attorney in the State of Florida since 1998. Jennifer Fischer Broderick's fascination with the movie world started when she first saw Snow White on the big screen as a young child. When the producers of the movie Annie held auditions in NYC, Jennifer stood on line in the cold to try out for a part and actually made it past the first few try-outs. A vivacious reader, she is fascinated watching books and stories brought to life on the big screen. Jennifer has passed her love of movies onto her children and they are often found planning their weekends around opening premieres.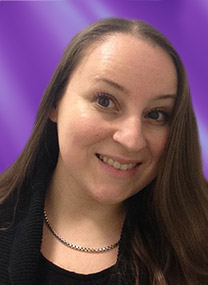 Maureen Buccellato
Editor
Mrs. Buccellato is in-charge of all content on FlickDirect.com and is the Director of Administration at FlickDirect, Inc.
Maureen Buccellato provides and edits content for the site, being the person who constantly reaches out to her contacts in the film industry to get the latest scoop for the FlickDirect readers. She also provides administrative support for FlickDirect Inc.
Maureen's taste in film and television is across the board; from horror to romantic comedies, drama to science-fiction, she likes them all.