Coming Soon To A Theater Near You
The Invisible Man

Opens: 2/28/2020

What you can't see can hurt you. Emmy winner Elisabeth Moss (Us, Hulu's The Handmaid's Tale) stars in a terrifying modern tale of obsession inspired by Universal's classic monster character. Trapped in a violen...



The Jesus Rolls

Opens: 2/28/2020

Fresh out of prison, smooth-talking petty thief Jesus Quintana (John Turturro, reprising his iconic Big Lebowski character) is ready to roll with his best friend Petey (Bobby Cannavale) riding shotgun. But first they need...



Wendy

Opens: 2/28/2020

The classic story of Peter Pan is wildly reimagined in this ragtag epic from Benh Zeitlin, director of BEASTS OF THE SOUTHERN WILD. Lost on a mysterious island where aging and time have come unglued, Wendy must fight to sa...



Onward

9 Fans

Opens: 3/6/2020

Set in a suburban fantasy world, Disney and Pixar's "Onward" introduces two teenage elf brothers (voices of Chris Pratt and Tom Holland) who embark on an extraordinary quest to discover if there is still a little magic lef...



The Way Back

2 Fans

Opens: 3/6/2020

Jack Cunningham (Ben Affleck) once had a life filled with promise. In high school, he was a basketball phenom with a full university scholarship, when suddenly, for reasons unknown, he walked away from the game, forfeiting...



Bloodshot

20 Fans

Opens: 3/13/2020

Based on the bestselling comic book, Vin Diesel stars as Ray Garrison, a soldier recently killed in action and brought back to life as the superhero Bloodshot by the RST corporation. With an army of nanotechnology in his v...



The Hunt

14 Fans

Opens: 3/13/2020

Twelve strangers wake up in a clearing. They don't know where they are, or how they got there. They don't know they've been chosen… for a very specific purpose … The Hunt.In the shadow of a dark internet conspiracy...



The Informer

43 Fans

Opens: 3/13/2020

Honorably discharged Special Ops soldier Pete Koslow's (Joel Kinnaman) world is turned upside-down when he is jailed after a fight to protect his wife (Ana de Armas). He's given a chance for early release by becoming an in...


A Quiet Place Part II

114 Fans

Opens: 3/20/2020

Following the deadly events at home, the Abbott family (Emily Blunt, Millicent Simmonds, Noah Jupe) must now face the terrors of the outside world as they continue their fight for survival in silence. Forced to venture int...


Mulan

317 Fans

Opens: 3/27/2020

When the Emperor of China issues a decree that one man per family must serve in the Imperial Army to defend the country from Northern invaders, Hua Mulan, the eldest daughter of an honored warrior, steps in to take the place...


New Mutants

317 Fans

Opens: 4/3/2020

The story of the New Mutants, a team of mutant heroes comprised of the first graduates from Charles Xavier's school.



Peter Rabbit 2: The Runaway

8 Fans

Opens: 4/3/2020

In PETER RABBIT™ 2: THE RUNAWAY, the lovable rogue is back. Bea, Thomas, and the rabbits have created a makeshift family, but despite his best efforts, Peter can't seem to shake his mischievous reputation. Adventuring out...



No Time To Die

1056 Fans

Opens: 4/8/2020

In No Time To Die, Bond has left active service and is enjoying a tranquil life in Jamaica. His peace is short-lived when his old friend Felix Leiter from the CIA turns up asking for help. The mission to rescue a kidnapped sc...



Antlers

2 Fans

Opens: 4/17/2020

In ANTLERS, a small-town Oregon teacher (Keri Russell) and her brother (Jesse Plemons), the local sheriff, discover that a young student (Jeremy T. Thomas) is harboring a dangerous secret with frightening consequences....


Black Widow

77 Fans

Opens: 5/1/2020

Scarlett Johansson reprises her role as Natasha/Black Widow in Marvel Studios' action-packed spy thriller "Black Widow"—the first film in Phase Four of the Marvel Cinematic Universe. Florence Pugh star...


Scoob!

28 Fans

Opens: 5/15/2020

"SCOOB!" reveals how lifelong friends Scooby and Shaggy first met and how they joined with young detectives Fred, Velma and Daphne to form the famous Mystery Inc. Now, with hundreds of cases solved and adventures sh...


Spiral

4 Fans

Opens: 5/15/2020

A sadistic mastermind unleashes a twisted form of justice in SPIRAL, the terrifying new chapter from the book of SAW. Working in the shadow of an esteemed police veteran (Samuel L. Jackson), bras...


F9

745 Fans

Opens: 5/22/2020

Vin Diesel's Dom Toretto is leading a quiet life off the grid with Letty and his son, little Brian, but they know that danger always lurks just over their peaceful horizon. This time, that threat will force Dom to confront...


The SpongeBob Movie: Sponge on the Run

24 Fans

Opens: 5/22/2020

This Memorial Day weekend, SpongeBob SquarePants, his best friend Patrick Star and the rest of the gang from Bikini Bottom hit the big screen in the first-ever all CGI SpongeBob motion picture event. After SpongeBob's b...



Artemis Fowl

509 Fans

Opens: 5/29/2020

Directed by Kenneth Branagh and based on the beloved book by Eoin Colfer, ARTEMIS FOWL follows 12-year-old genius Artemis Fowl, a descendant of a long line of criminal masterminds, as he finds himself in a battle of strength...


SPONSORED LINKS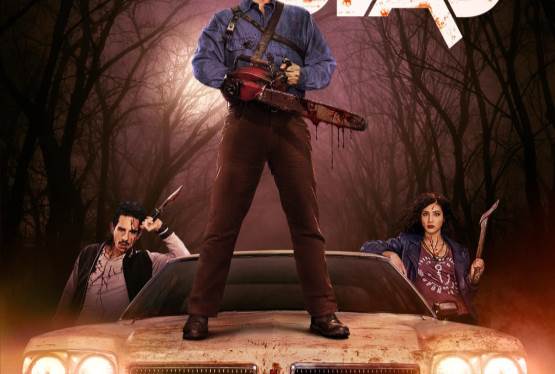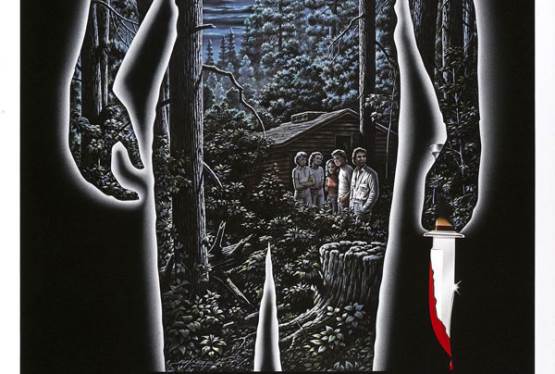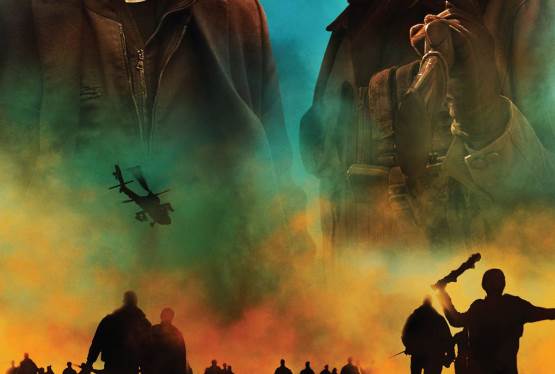 Cell
WAS: $19.99
NOW: $9.99