Coming Soon To A Theater Near You

Spiral: From The Book of Saw
Opens: 5/14/2021
A criminal mastermind unleashes a twisted form of justice in Spiral, the terrifying new chapter from the book of Saw. Working in the shadow of his father, an esteemed police veteran (Samuel L. Jackson),...

Those Who Wish Me Dead
Opens: 5/14/2021
A smoke jumper and a 12-year-old boy fight for their lives as two assassins pursue them through the wilderness.

Army of The Dead
Opens: 5/21/2021
From filmmaker Zack Snyder (300, Zack Snyder's Justice League), ARMY OF THE DEAD takes place following a zombie outbreak that has left Las Vegas in ruins and walled off from the rest of the world. When...

A Quiet Place Part II
Opens: 5/28/2021
Following the deadly events at home, the Abbott family (Emily Blunt, Millicent Simmonds, Noah Jupe) must now face the terrors of the outside world as they continue their fight for survival in silence....

Cruella
Opens: 5/28/2021
Academy Award® winner Emma Stone ("La La Land") stars in Disney's "Cruella," an all-new live-action feature film about the rebellious early days of one of cinemas most notorious villains, the legendary...
The Conjuring: The Devil Made Me Do It
Opens: 6/4/2021
"The Conjuring: The Devil Made Me Do It" reveals a chilling story of terror, murder, and unknown evil that shocked even experienced real-life paranormal investigators Ed and Lorraine Warren. One of the...

The Hitman's Wife's Bodyguard
Opens: 6/16/2021
The world's most lethal odd couple – bodyguard Michael Bryce (Ryan Reynolds) and hitman Darius Kincaid (Samuel L. Jackson) – are back on another life-threatening mission. Still unlicensed and under scrutiny,...

In the Heights
Opens: 6/18/2021
The creator of "Hamilton" and the director of "Crazy Rich Asians" invite you to the event of the summer, where the streets are made of music and little dreams become big... "In the Heights."Lights up on...

Luca
Opens: 6/18/2021
Disney and Pixar's original feature film "Luca" is a coming-of-age story about one young boy experiencing an unforgettable summer filled with gelato, pasta and endless scooter rides. Luca shares these...

F9
Opens: 6/25/2021
Vin Diesel's Dom Toretto is leading a quiet life off the grid with Letty and his son, little Brian, but they know that danger always lurks just over their peaceful horizon. This time, that threat will...

Peter Rabbit 2: The Runaway
Opens: 7/2/2021
In PETER RABBIT™ 2: THE RUNAWAY, the lovable rogue is back. Bea, Thomas, and the rabbits have created a makeshift family, but despite his best efforts, Peter can't seem to shake his mischievous reputation....

The Tomorrow War
Opens: 7/2/2021
A man is drafted to fight in a future war where the fate of humanity relies on his ability to confront his past.

Black Widow
Opens: 7/9/2021
Scarlett Johansson reprises her role as Natasha/Black Widow in Marvel Studios' action-packed spy thriller "Black Widow"—the first film in Phase Four of the Marvel Cinematic Universe. Florence Pugh stars...

Space Jam: A New Legacy
Opens: 7/16/2021
When LeBron James and his young son Dom are trapped in a digital space by a rogue A.I., LeBron must get them home safe by leading Bugs, Lola Bunny and the whole gang of notoriously undisciplined Looney...

The Night House
Opens: 7/16/2021
THE NIGHT HOUSE follows a widow (Rebecca Hall of THE TOWN) who begins to uncover her recently deceased husband's disturbing secrets.

Old
Opens: 7/23/2021
This summer, visionary filmmaker M. Night Shyamalan unveils a chilling, mysterious new thriller about a family on a tropical holiday who discover that the secluded beach where they are relaxing for a few...


Jungle Cruise
Opens: 7/30/2021
Join fan favorites Dwayne Johnson and Emily Blunt for the adventure of a lifetime on Disney's "Jungle Cruise," a rollicking thrill-ride down the Amazon with wisecracking skipper Frank Wolff and intrepid...

The Suicide Squad
Opens: 8/6/2021
Welcome to hell—a.k.a. Belle Reve, the prison with the highest mortality rate in the US of A. Where the worst Super-Villains are kept and where they will do anything to get out—even join the super-secret,...

Free Guy
Opens: 8/13/2021
In "Free Guy," a bank teller who discovers he is actually a background player in an open-world video game, decides to become the hero of his own story…one he rewrites himself. Now in a world where there...

Respect
Opens: 8/13/2021
Following the rise of Aretha Franklin's career from a child singing in her father's church's choir to her international superstardom, RESPECT is the remarkable true story of the music icon's journey to...
SPONSORED LINKS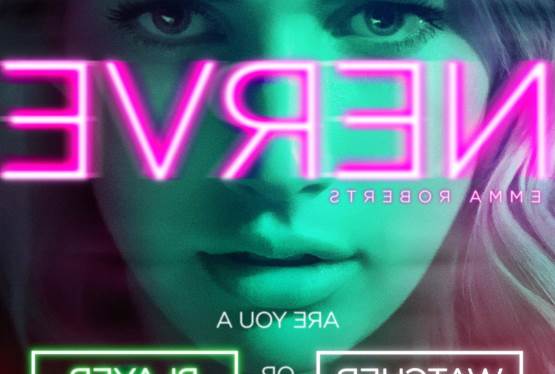 Nerve
WAS: $12.99
NOW: $9.99