Movie Reviews, Digital HD Reviews, and Television Reviews
Here at FlickDirect, our goal is to provide up-to-date reviews on theatrical, home entertainment, and television series. Check out the scoop on upcoming films or programming, and even our take on the classsics from our critics and Rotten Tomatoes Approved,
Allison Rose
.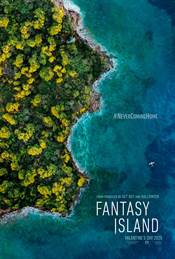 Blumhouse's Fantasy Island

(Allison Skornick-Rose) 4/16/2020 10:29 AM EDT
Growing up I spent Saturday nights in front of my television watching two hours of shows. The double whammy of The Love Boat and Fantasy Island were too enticing to give up. The promise of romance on the high seas followed by having one's wildest dreams come true - for a price – was a tempting duo. Because it was a little &q... Read More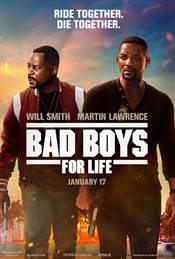 Bad Boys For Life

(Alyn Darnay) 4/1/2020 9:20 AM EDT
As you should know "Bad Boys For Life" is the third action-packed buddy-cop film in the Jerry Bruckheimer/Michael Bay created franchise, and comes out nearly two decades after the last entry. Surprisingly, it maintains the same level of high-spirited, chaotic, action as the previous films, even though this outing moves its main characters... Read More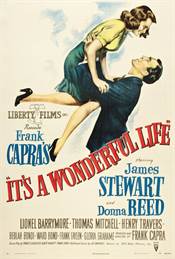 It's a Wonderful Life

(Allison Hazlett-Rose) 12/6/2018 1:31 PM EDT
The holiday season really is a magical time of the year. With beautiful lights and gifts and a feeling of warmth and festivity, one can feel how lucky and grateful most of us are. It is a time for sharing and spending time with family and friends, gathering for meals and traditions. Some of these traditions include watching a favo... Read More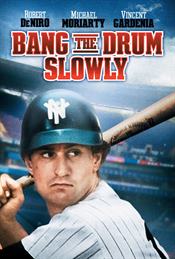 Bang The Drum Slowly

(Allison Hazlett-Rose) 8/26/2018 7:26 PM EDT
Robert DeNiro has had an illustrious career spanning over fifty years in which he has portrayed numerous memorable characters. He has been nominated for an Academy Award seven times, winning twice. He is a living legend and is always worth watching whether he is playing a retired father dealing with his son's mental illness, a retir... Read More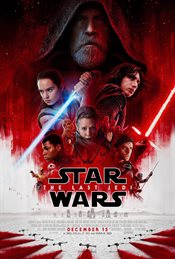 Star Wars: The Last Jedi

(Eric English) 3/22/2018 3:26 PM EDT
To call 'Star Wars: The Last Jedi' controversial is a monumental understatement. Opening to rave reviews and unbridled anticipation, the cultural juggernaut slammed into a brick wall of fan outrage and disappointment. Perhaps no other film in the history of cinema (save the Star Wars prequels) has split the fanbase along the lin... Read More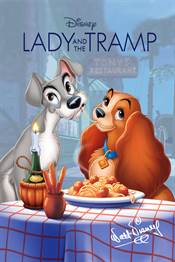 Lady and The Tramp

(Jennifer Broderick) 3/2/2018 10:44 AM EDT
Classic animations are timeless, providing many generations fulfillment of getting lost in a sweet story. While usually, it's a girl meets boy, something happens to the girl, and then boy saves the day, Disney created a twist on the traditional Cinderella/Snow White tale with their 1955 classic Lady and The Tramp. After all, who can't relate ... Read More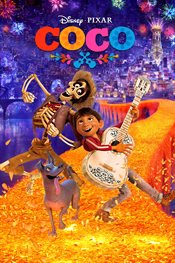 Coco

(Jennifer Broderick) 3/1/2018 7:47 PM EDT
Pixar makes incredible animated movies that can be enjoyed by people of all ages. They include comedy for children, comedy for adults, new characters, and amazing storylines. Coco is no different.Coco is about a young boy, named Miguel (Anthony Gonzalez; Criminal Minds), who dreams of being a musician. Miguel's family is aga... Read More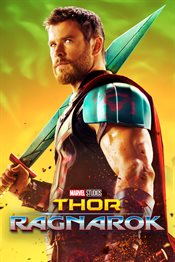 Thor: Ragnarok

(Jennifer Broderick) 2/28/2018 8:22 AM EDT
One of the most anticipated Marvel movies to hit the big screen in 2017 was Thor: Ragnarok and now you can bring this incredible movie into the comfort of your home. Marvel Studios did an incredible job with the cast, music, and dialogue and when it ends you will wonder how time can go by so quickly. It leaves you with a sense... Read More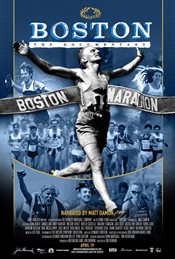 Boston

(Allison Hazlett-Rose) 12/19/2017 10:08 AM EDT
"Boston Strong" - the phrase has come to symbolize a feeling of hope and community surrounding a horrible tragedy and a horrific act of terrorism on American soil. The 2013 event shone a spotlight on the City of Boston and the Boston Athletic Association and has sparked two major motion pictures. It also prompted director Jon Dunham (Spir... Read More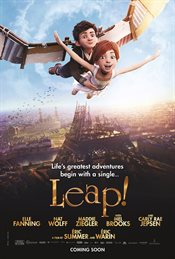 Leap!

(Allison Hazlett-Rose) 11/27/2017 1:59 PM EDT
As children, we all have dreams. Some want to grow up and be firefighters, some want to be cowboys and yet others want to be ballerinas. However, over time, dreams change and people grow up. Sometimes though, children get to live out their dreams or at least get the chance to try. Imagine what that must feel like – if ... Read More