Movie Reviews, Digital HD Reviews, and Television Reviews
Reviews By Nathan M Rose
Here at FlickDirect, our goal is to provide up-to-date reviews on theatrical, home entertainment, and television series. Check out the scoop on upcoming films or programming, and even our take on the classsics from our critics and Rotten Tomatoes Approved,
Allison Rose
.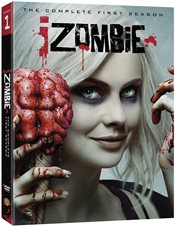 iZombie: The Complete First Season

(Nathan M Rose) 10/7/2015 1:20 PM EDT
It seems, these days, zombies have replaced vampires as the most popular monster in pop culture. Zombie films, video games, and television shows have saturated our society so much it's easy to dismiss most of them. But then sometimes, just sometimes, a show like iZombie comes along and makes you revisit the entire genre.iZombie, which is based ... Read More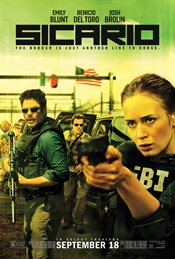 Sicario

(Nathan M Rose) 10/1/2015 10:10 AM EDT
In Mexico, Sicario Means Hitman.Ripped directly from today's headlines comes Sicario, a film about the brutal war against drugs and the Mexican cartels, directed by Denis Villeneuve (Prisoners, Untitled Blade Runner Project).FBI Agent Kate Macer (Emily Blunt; The Edge of Tomorrow, Looper) is very good at her job on the FBI kidnapping task forc... Read More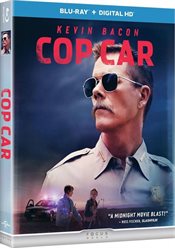 Cop Car

(Nathan M Rose) 9/29/2015 10:46 AM EDT
Director Kevin Smith once said that the golden age of independent films has left us, and what we are left with is just big studio films created by a committee. Most days, I hold to these truths. However, once in a while, a film comes along that throws caution to the wind and surprises you.Cop Car, written and directed by Jon Watts (director of the ... Read More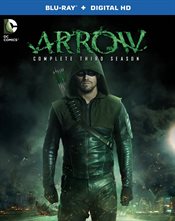 Arrow: The Complete Third Season

(Nathan M Rose) 9/28/2015 9:25 AM EDT
Starling City's favorite masked hero is back in season three of the hit CW television show, Arrow. The Green Arrow and his friends are back to battle the forces that would do harm to the city he is sworn to protect.Aside from the "villain" of week motif that usually plaques these type of shows, this seasons main "badie" is a... Read More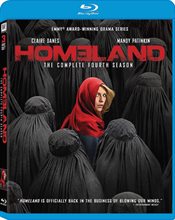 Homeland: The Complete Fourth Season

(Nathan M Rose) 9/21/2015 11:58 AM EDT
After a very eventful ending with the death of Nicholas Brody (Damian Lewis; The Sweeney, Band of Brothers) in Homeland Season three, we see Season four of the Emmy Award winning show picking up in with Carrie Mathison (Claire Danes; Stardust, Romeo + Juliet) in the city of Kabul still working for the CIA, but leading a series of drone strikes... Read More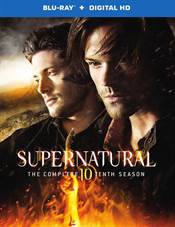 Supernatural Season Ten

(Nathan M Rose) 9/12/2015 9:45 PM EDT
By now, everyone pretty much knows the story of the Winchesters. Sam (Jared Padalecki) and Dean Winchester (Jensen Ackles), are two brothers that were taught from a young age to become hunters and protectors of humanity against things that go bump in the night. Through the years, they have had many adventures and have saved the world multiple times... Read More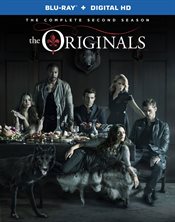 The Originals: The Complete Second Season

(Nathan M Rose) 9/8/2015 4:27 PM EDT
After a very climatic first season finale, The Originals is back for a second season, exploring more of the adventures of the Mikaelson family and their tumultuous inner family relationships.When we last left the Mikaelsons, baby Hope had been born to the family, despite having their enemies trying their best to kill the child. Seas... Read More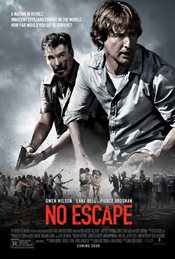 No Escape

(Nathan M Rose) 8/25/2015 4:09 PM EDT
After an extremely stale box office last week, with no films entering the market to overthrow Straight Out of Compton from the number one spot, now comes box office hopeful, No Escape. With it's real-to-life thrills and action that will have audiences holding tightly to their seats as they are taken on a wild and intense ride thr... Read More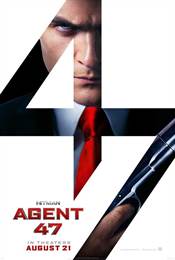 Hitman: Agent 47

(Nathan M Rose) 8/20/2015 4:08 PM EDT
Creating a film based on a video game property is a tough sell to audiences. In fact, there have been very few films that financially have accomplished this. Now, this August, 20th Century Fox tries yet again to translate the video game franchise Hitman to the silver screen with Hitman: Agent 47.If you aren't familiar with the Hitman property or Ag... Read More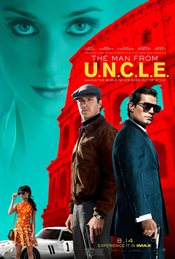 Man From U.N.C.L.E.

(Nathan M Rose) 8/13/2015 10:26 AM EDT
The film industry is full of cycles. Every couple of years, a new genre takes over the industry's slate of film releases. One can easily argue that, lately, it has been the superhero/comic book genre. However, another one has slowly crept into the mix in 2015; the spy film.This year has already seen Kingsman: The Secret Service, Mission: Imposs... Read More