Movie Reviews, Digital HD Reviews, and Television Reviews
Reviews By Nathan M Rose
Here at FlickDirect, our goal is to provide up-to-date reviews on theatrical, home entertainment, and television series. Check out the scoop on upcoming films or programming, and even our take on the classsics from our critics and Rotten Tomatoes Approved,
Allison Rose
.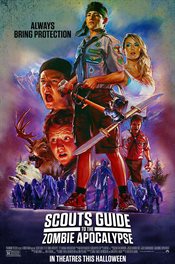 Scouts Guide to the Zombie Apocalypse

(Nathan M Rose) 10/29/2015 10:25 AM EST
Imagine, if you will, that a deadly zombie outbreak has plagued your city and just a handful of people are alive, trying to survive the pandemic. While this plot could easily describe the hit 2009 film Zombieland, it is actually the premise for the Paramount Pictures upcoming Halloween release, Scouts Guide to the Zombie Apocalypse.Direct... Read More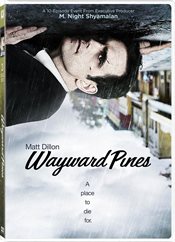 Wayward Pines

(Nathan M Rose) 10/29/2015 8:32 AM EST
M. Night Shyamalan, the man behind the highly successful Sixth Sense, has had a very interesting career. Early on, his works were met with awe and wonder. However, something happened later on in the game, where a project stamped with the name "Shyamalan" on it had a person take a momentary pause before they decided if it was good enough t... Read More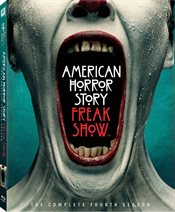 American Horror Story: Freak Show

(Nathan M Rose) 10/15/2015 8:42 AM EST
Since it's inception, American Horror Story has used each season to tell a new story. With season four, American Horror Story decided to delve into the true-life anomalies in our world with American Horror Story: Freak Show.American Horror Story: Freak Show is set in Jupiter, Florida in 1952, and follows the lives of a troup... Read More


Tomorrowland

(Nathan M Rose) 10/12/2015 10:29 AM EST
"If we can dream it, we can do it", the line made famous by the now retired Horizons attraction at Epcot in Walt Disney World, perfectly sums up the message of hope that the new film, Tomorrowland, tries to convey it's audience.Tomorrowland, written/directed by Brad Bird (Mission Impossible: Ghost Protocol, The In... Read More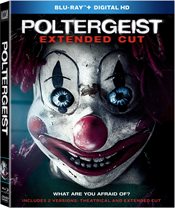 Poltergeist

(Nathan M Rose) 10/11/2015 10:59 AM EST
It is the golden age of remakes in Hollywood these days, and next up in the remake playbook is the recreation of the 1982 smash horror hit Poltergeist from producer Sam Raimi (Evil Dead, Spider-man) and director Gil Kenan (City of Ember, Monster House).While not a direct word-for-word remake of the original film, Poltergeist fol... Read More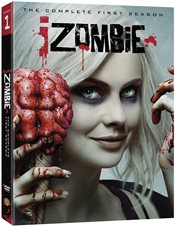 iZombie: The Complete First Season

(Nathan M Rose) 10/7/2015 1:20 PM EST
It seems, these days, zombies have replaced vampires as the most popular monster in pop culture. Zombie films, video games, and television shows have saturated our society so much it's easy to dismiss most of them. But then sometimes, just sometimes, a show like iZombie comes along and makes you revisit the entire genre.iZombie, which is based ... Read More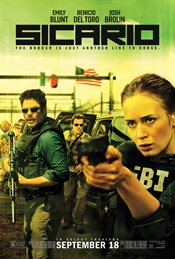 Sicario

(Nathan M Rose) 10/1/2015 10:10 AM EST
In Mexico, Sicario Means Hitman.Ripped directly from today's headlines comes Sicario, a film about the brutal war against drugs and the Mexican cartels, directed by Denis Villeneuve (Prisoners, Untitled Blade Runner Project).FBI Agent Kate Macer (Emily Blunt; The Edge of Tomorrow, Looper) is very good at her job on the FBI kidnapping task forc... Read More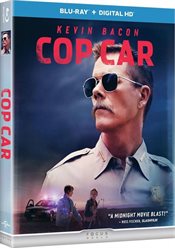 Cop Car

(Nathan M Rose) 9/29/2015 10:46 AM EST
Director Kevin Smith once said that the golden age of independent films has left us, and what we are left with is just big studio films created by a committee. Most days, I hold to these truths. However, once in a while, a film comes along that throws caution to the wind and surprises you.Cop Car, written and directed by Jon Watts (director of the ... Read More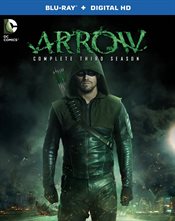 Arrow: The Complete Third Season

(Nathan M Rose) 9/28/2015 9:25 AM EST
Starling City's favorite masked hero is back in season three of the hit CW television show, Arrow. The Green Arrow and his friends are back to battle the forces that would do harm to the city he is sworn to protect.Aside from the "villain" of week motif that usually plaques these type of shows, this seasons main "badie" is a... Read More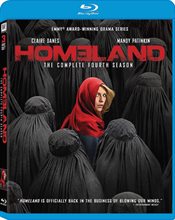 Homeland: The Complete Fourth Season

(Nathan M Rose) 9/21/2015 11:58 AM EST
After a very eventful ending with the death of Nicholas Brody (Damian Lewis; The Sweeney, Band of Brothers) in Homeland Season three, we see Season four of the Emmy Award winning show picking up in with Carrie Mathison (Claire Danes; Stardust, Romeo + Juliet) in the city of Kabul still working for the CIA, but leading a series of drone strikes... Read More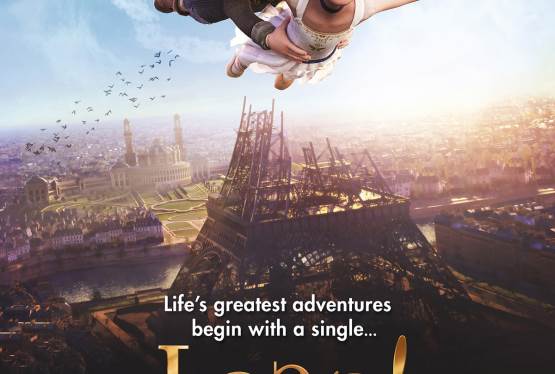 Leap!
WAS: $14.99
NOW: $12.99