Movie Reviews, Digital HD Reviews, and Television Reviews
Reviews By Nathan M Rose
Here at FlickDirect, our goal is to provide up-to-date reviews on theatrical, home entertainment, and television series. Check out the critical reviews off upcoming films or programming, and even our take on the classsics from our critics Tomatometer-Approved Critic, Allison Rose.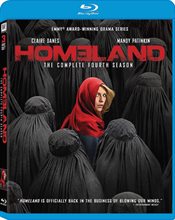 Homeland: The Complete Fourth Season

(Nathan M Rose) 9/21/2015 11:58 AM EST
After a very eventful ending with the death of Nicholas Brody (Damian Lewis; The Sweeney, Band of Brothers) in Homeland Season three, we see Season four of the Emmy Award winning show picking up in with Carrie Mathison (Claire Danes; Stardust, Romeo + Juliet) in the city of Kabul still working for the CIA, but leading a series of drone strikes... Read More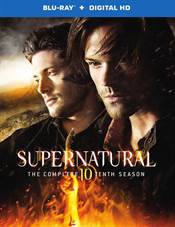 Supernatural Season Ten

(Nathan M Rose) 9/12/2015 9:45 PM EST
By now, everyone pretty much knows the story of the Winchesters. Sam (Jared Padalecki) and Dean Winchester (Jensen Ackles), are two brothers that were taught from a young age to become hunters and protectors of humanity against things that go bump in the night. Through the years, they have had many adventures and have saved the world multiple times... Read More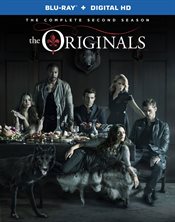 The Originals: The Complete Second Season

(Nathan M Rose) 9/8/2015 4:27 PM EST
After a very climatic first season finale, The Originals is back for a second season, exploring more of the adventures of the Mikaelson family and their tumultuous inner family relationships.When we last left the Mikaelsons, baby Hope had been born to the family, despite having their enemies trying their best to kill the child. Seas... Read More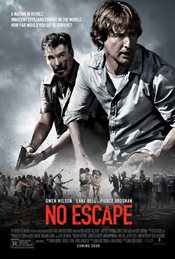 No Escape

(Nathan M Rose) 8/25/2015 4:09 PM EST
After an extremely stale box office last week, with no films entering the market to overthrow Straight Out of Compton from the number one spot, now comes box office hopeful, No Escape. With it's real-to-life thrills and action that will have audiences holding tightly to their seats as they are taken on a wild and intense ride thr... Read More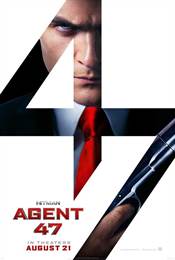 Hitman: Agent 47

(Nathan M Rose) 8/20/2015 4:08 PM EST
Creating a film based on a video game property is a tough sell to audiences. In fact, there have been very few films that financially have accomplished this. Now, this August, 20th Century Fox tries yet again to translate the video game franchise Hitman to the silver screen with Hitman: Agent 47.If you aren't familiar with the Hitman property or Ag... Read More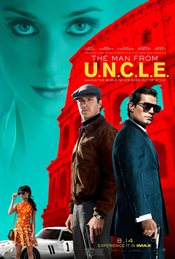 Man From U.N.C.L.E.

(Nathan M Rose) 8/13/2015 10:26 AM EST
The film industry is full of cycles. Every couple of years, a new genre takes over the industry's slate of film releases. One can easily argue that, lately, it has been the superhero/comic book genre. However, another one has slowly crept into the mix in 2015; the spy film.This year has already seen Kingsman: The Secret Service, Mission: Imposs... Read More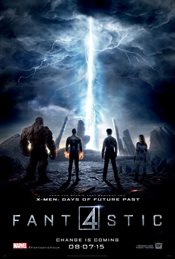 Fantastic Four

(Nathan M Rose) 8/6/2015 10:42 AM EST
Simply stated, Fantastic Four is the best comic book movie of 2015. In a year that brought us very dull offerings from the Marvel/Disney cinematic universe, this little movie puts energy back into the over saturated superhero genre.While the story differs from it's comic book origins, it still works in the film — Reed Richards, ... Read More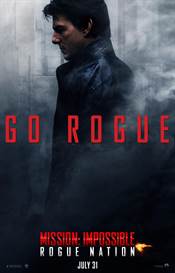 Mission: Impossible Rogue Nation

(Nathan M Rose) 7/29/2015 4:15 PM EST
It has been nineteen years since the first Mission: Impossible film, and, this week, Ethan Hunt (Tom Cruise; Edge of Tomorrow, Top Gun) is back in it's fifth outing, Mission: Impossible Rogue Nation.Things haven't been going so great for Mr. Hunt since we last saw him in Mission: Impossible Ghost Protocol. The IMF (Impossible Missions Force... Read More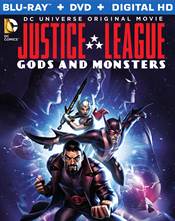 Justice League: Gods and Monsters

(Nathan M Rose) 7/28/2015 9:55 AM EST
Coming to Blu-ray/DVD this week is a reimagining of sorts of the Justice League we all know and love in the full-length feature film, Justice League: Gods and Monsters. Imagine if you will, a world where there is a Superman, but no Clark Kent, a Batman, but no Bruce Wayne, A Wonder Woman, but no Princess Diana. These are some of the changes t... Read More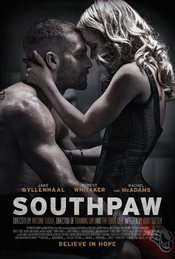 Southpaw

(Nathan M Rose) 7/22/2015 2:53 PM EST
This summer will see its action films be released, as well as a popular animated film. These are the kind of films we have grown to expect over the summer. However, summer 2015 is about take a departure from the usual with the release of the Oscar worthy Southpaw.Originally conceived as an unofficial follow-up to 8 Mile, with Eminem reprising his r... Read More