Movie Reviews, Digital HD Reviews, and Television Reviews
Reviews By Allison Skornick-Rose
Here at FlickDirect, our goal is to provide up-to-date reviews on theatrical, home entertainment, and television series. Check out the scoop on upcoming films or programming, and even our take on the classsics from our critics and Rotten Tomatoes Approved,
Allison Rose
.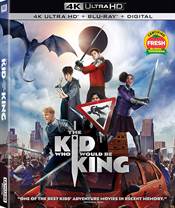 The Kid Who Would Be King

(Allison Hazlett-Rose) 4/18/2019 11:55 AM EDT
The legend of King Arthur and Excalibur has been around for ages. The story of the sword in the stone that can only be removed by the rightful heir has been told time and again. There are books written, movies made and television shows that tell the tale of the boy that freed the sword, became king and along with his most trusted a... Read More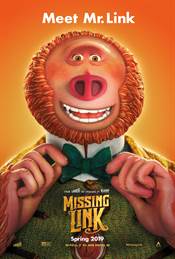 Missing Link

(Allison Hazlett-Rose) 4/11/2019 10:15 AM EDT
Laika Studio was founded in 2005 and for the past ten years they have been thrilling audiences with their stop motion animation feature film. With their first feature, Coraline, they received an academy award nomination and doubled their sixty million dollar budget. ParaNorman, their second movie, also garnered an Oscar nomination and critica... Read More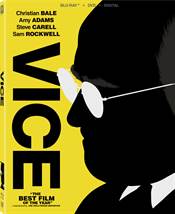 Vice

(Allison Hazlett-Rose) 4/9/2019 5:02 PM EDT
Dick Cheney (Christian Bale; The Dark Knight) spent much of his political career flying under the radar despite the fact that he held some of the highest political offices there are in Washington, D.C. Perhaps that is due to the fact that the man himself was very secretive - a trait that would serve him well in his later years. After le... Read More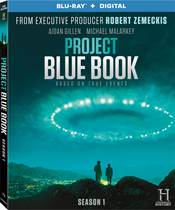 Project Blue Book Season 1

(Allison Hazlett-Rose) 4/9/2019 10:03 AM EDT
Josef Allen Hynek was born in 1931 in Chicago and earned his PhD. from Yerkes Observatory in Wisconsin. He became a professor at Ohio State University and taught astronomy until one day in 1948 when the United States Air Force enlisted his help to bring credibility to some otherwise unexplainable, unusual events. He spent year debunking... Read More


Stan & Ollie

(Allison Skornick-Rose) 4/1/2019 1:13 AM EDT
When one thinks of comedy legends, Stan Laurel and Oliver Hardy are definitely on the list. This duo began their career in the late 1920s and went on to become not only 2 of the best-known comedians, but two of the best-known celebrities in the world. In a word, they are iconic. The film Stan & Ollie was released in 2018, bringing the two men b... Read More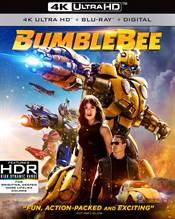 Bumblebee

(Allison Skornick-Rose) 3/29/2019 8:34 AM EDT
Since 2007 audiences have had the pleasure of watching a Saturday morning cartoon come to life in the form of Transformers. These autoboot, alien creatures came to Earth seeking a place to hide from the evil forces that looked to destroy them. Over five films spread across a dozen years, we have gotten to know Optimus Prime, Bumblebee, Megatr... Read More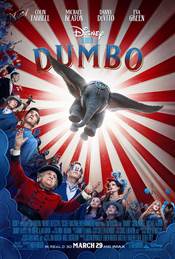 Dumbo

(Allison Hazlett-Rose) 3/27/2019 8:46 AM EDT
In the past five years, The Walt Disney Studio has been reworking their animated classics and turned them into live action features. While many (myself included) were skeptical at first, Disney has managed to create some wonderful films that the whole family can enjoy, whether seeing it for the first time or reminiscing about the stories... Read More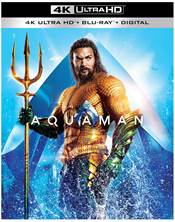 Aquaman

(Allison Hazlett-Rose) 3/26/2019 8:55 AM EDT
In 1941 Aquaman was introduced in a backup feature of the DC comics. Over the years he was more of a minor character in the DC Universe even though he is part of the Justice League. In the past, he was drawn as a blonde haired, fair skinned pretty boy who rode a seahorse. He was taken very seriously over the years even in the Saturday m... Read More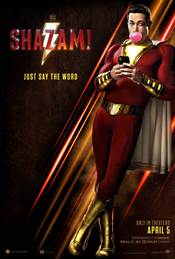 Shazam!

(Allison Hazlett-Rose) 3/23/2019 7:47 PM EDT
What if one day you were a fourteen-year-old kid and the next you were a male superhero in his thirties? How would you handle it? Would you be freaking out? What if you obtained those powers from an ancient wizard? Imagine you could switch back and forth between adult and teenager by just uttering one simple word – Shazam! I... Read More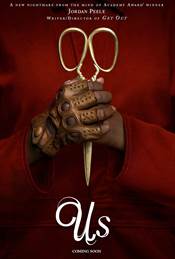 Us

(Allison Hazlett-Rose) 3/20/2019 4:16 PM EDT
Jordan Peele was always known as part of the comedy duo Key and Peele and was considered to be very funny. Then in 2017, he made his directorial debut with the critically acclaimed thriller, Get Out for which he won the Oscar for best original screenplay. It showed us the dark side of his personality and had audiences looking at him in ... Read More