Movie Reviews, Digital HD Reviews, and Television Reviews
Reviews By John Delia
Here at FlickDirect, our goal is to provide up-to-date reviews on theatrical, home entertainment, and television series. Check out the scoop on upcoming films or programming, and even our take on the classsics from our critics and Roten Tomoatoes Approved,
Allison Rose
.
Pitch Perfect

(John Delia) 10/5/2012 10:10 AM EDT
If you are looking for a fun film with a lot of liveliness, then look to Pitch Perfect for your entertainment this weekend. It's not just a comedy, but a creative musical that aims at a younger crowd yet reaches all adult levels with snappy wit, involving storyline and high energy performances. The story centers on Beca (Anna Kendrick) a... Read More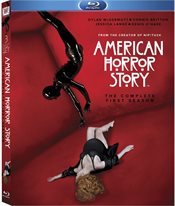 American Horror Story: Season 1

(John Delia) 10/5/2012 9:08 AM EDT
Whether you are a horror fan or just like a mystery with a lot of gruesome characters American Horror Story: The Complete First Season has been released on Blu-ray and DVD and it's a creepy feast. Unlike most other TV series, the show completes the story at the end of the season so it's all in 12 episodes in a 3-disc set. Nomina... Read More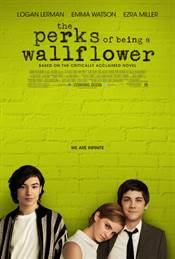 The Perks of Being a Wallflower

(John Delia) 10/3/2012 4:48 PM EDT
Films about teens are scarce in 2012 so other than Hunger Games that came out in March the pickings have been thin for that genre. With the teen movie Perks of Being a Wallflower opening in a very slow month mostly devoted to horror flicks, hopefully it won't be overlooked as its pretty darn good. Able to touch a finger to the pulse of what m... Read More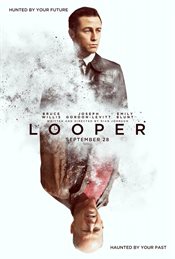 Looper

(John Delia) 9/28/2012 8:06 AM EDT
The future and the past collide in Looper, a creative action thriller directed by Rian Johnson. This clever crime drama takes the audience to another level with a captivating enigma that holds your interest to the very last dialogue. The film hits the target male audience right on the box-office trigger looking for high rewards. It's... Read More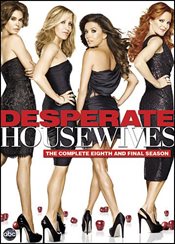 Desperate Housewives: The Complete Eighth and Final Season Is ...

(John Delia) 9/27/2012 4:37 PM EDT
The final season of one of the most fascinating, eccentric and entertaining shows on television, Desperate Housewives: the Complete 8th and Final Season has been released on a 5 disc DVD set. You don't have to be a rabid fan and follower of the show, but it helps. Each season from the start of Season One we find the four leading ladies,... Read More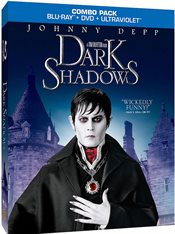 Dark Shadows

(John Delia) 9/27/2012 4:20 PM EDT
Crammed with a lot of cool ghouls, wacky witchery and comedic moments the movie Dark Shadows delivers a fun movie that mature audiences will enjoy. Using Johnny Depp to his utmost bizarre performance capabilities the film delivers for fans of his past legendary roles like Edward Scissorhands, Sweeny Todd, Willy Wonka, Mad Hatter, and Jack Spa... Read More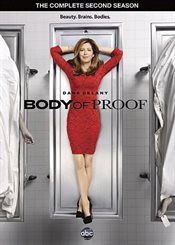 Body of Proof: Season Two

(John Delia) 9/21/2012 11:05 AM EDT
With all the crime related shows on television it's hard to choose between them all for this genre of entertainment. This year one show popped up that really has an interesting take on solving the most difficult crimes. It's called Body of Proof and now you can view the second season on DVD. Because the series finishe... Read More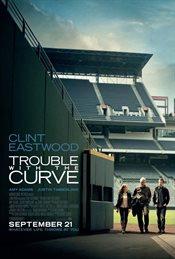 Trouble With the Curve

(John Delia) 9/20/2012 4:39 PM EDT
An enjoyable life drama Trouble with the Curve opens in theaters nationwide with a stellar cast playing likeable characters in this modern day sports story. Drawing on an age old message concerning separated family members the film should hit a home run with those who have been dealing with the problem and need a nudge toward reconciliation.&... Read More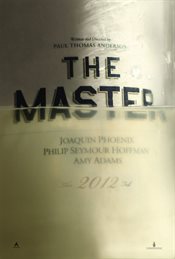 The Master

(John Delia) 9/20/2012 2:27 PM EDT
One of the better drama's you'll see this year comes to the screen and it's a creative winner. Called The Master, the film features excellence all around from cast to crew. The deeply fascinating and thought provoking film has all the trappings for Oscar Nominations. The film centers around an unknown movement called The Cause, but... Read More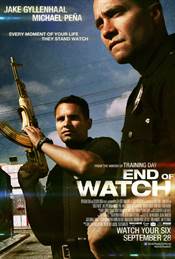 End of Watch

(John Delia) 9/20/2012 12:05 PM EDT
Crime dramas seem to be taking over the action entertainment scene as witnessed on both the big screen and television. End of Watch however, happens to be one of the better ones. Realistically presented, the movie gets into the nitty-gritty bowels of one of the most notorious crime areas in America, South Central Los Angeles. The film t... Read More