Movie Reviews, Digital HD Reviews, and Television Reviews
Here at FlickDirect, our goal is to provide up-to-date reviews on theatrical, home entertainment, and television series. Check out the scoop on upcoming films or programming, and even our take on the classsics from our critics and Roten Tomoatoes Approved,
Allison Rose
.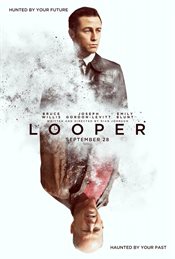 Looper

(John Delia) 9/28/2012 8:06 AM EST
The future and the past collide in Looper, a creative action thriller directed by Rian Johnson. This clever crime drama takes the audience to another level with a captivating enigma that holds your interest to the very last dialogue. The film hits the target male audience right on the box-office trigger looking for high rewards. It's... Read More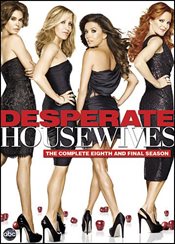 Desperate Housewives: The Complete Eighth and Final Season Is ...

(John Delia) 9/27/2012 4:37 PM EST
The final season of one of the most fascinating, eccentric and entertaining shows on television, Desperate Housewives: the Complete 8th and Final Season has been released on a 5 disc DVD set. You don't have to be a rabid fan and follower of the show, but it helps. Each season from the start of Season One we find the four leading ladies,... Read More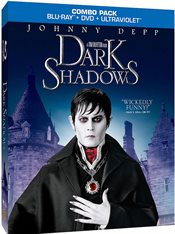 Dark Shadows

(John Delia) 9/27/2012 4:20 PM EST
Crammed with a lot of cool ghouls, wacky witchery and comedic moments the movie Dark Shadows delivers a fun movie that mature audiences will enjoy. Using Johnny Depp to his utmost bizarre performance capabilities the film delivers for fans of his past legendary roles like Edward Scissorhands, Sweeny Todd, Willy Wonka, Mad Hatter, and Jack Spa... Read More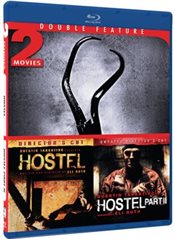 Hostel & Hostel II Double Feature

(Chris Rebholz) 9/27/2012 12:17 PM EST
There are many film critics who have written about the uneven popularity of horror films. Horror films will be popular for a few years, drop off in business, and then see a resurgence. It's also fairly easy to track the trends within horror films. There is a current notion of bringing back the brutal and no-nonsense films of the 70s and we'... Read More


10 Years

(Richard Augusztin) 9/24/2012 9:53 PM EST
Although 10 Years started off on the slower side for me, as the movie progressed I realized why; the heart of the film lies with the characters' shared back stories, and how each defies or yields to the expectations set for them long ago. That's exactly what writer/director Jamie Linden has done. If you don't have characters... Read More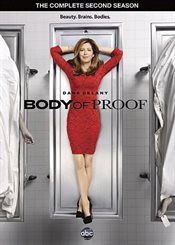 Body of Proof: Season Two

(John Delia) 9/21/2012 11:05 AM EST
With all the crime related shows on television it's hard to choose between them all for this genre of entertainment. This year one show popped up that really has an interesting take on solving the most difficult crimes. It's called Body of Proof and now you can view the second season on DVD. Because the series finishe... Read More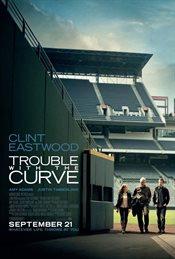 Trouble With the Curve

(John Delia) 9/20/2012 4:39 PM EST
An enjoyable life drama Trouble with the Curve opens in theaters nationwide with a stellar cast playing likeable characters in this modern day sports story. Drawing on an age old message concerning separated family members the film should hit a home run with those who have been dealing with the problem and need a nudge toward reconciliation.&... Read More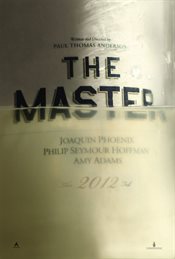 The Master

(John Delia) 9/20/2012 2:27 PM EST
One of the better drama's you'll see this year comes to the screen and it's a creative winner. Called The Master, the film features excellence all around from cast to crew. The deeply fascinating and thought provoking film has all the trappings for Oscar Nominations. The film centers around an unknown movement called The Cause, but... Read More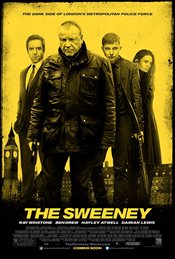 The Sweeney

(Paul Kates) 9/20/2012 12:26 PM EST
TV in the UK in the 1970's may not have been unqualifiedly describable as brilliant, but one of the shining lights from that era was cop show "The Sweeney", which starred the late great John Thaw and Dennis Waterman as Regan and Carter. The Sweeney is now on the big screen, set in modern day London with Ray Winstone and Ben Drew playi... Read More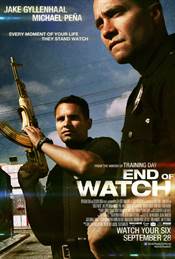 End of Watch

(John Delia) 9/20/2012 12:05 PM EST
Crime dramas seem to be taking over the action entertainment scene as witnessed on both the big screen and television. End of Watch however, happens to be one of the better ones. Realistically presented, the movie gets into the nitty-gritty bowels of one of the most notorious crime areas in America, South Central Los Angeles. The film t... Read More