Movie Reviews, Digital HD Reviews, and Television Reviews
Here at FlickDirect, our goal is to provide up-to-date reviews on theatrical, home entertainment, and television series. Check out the scoop on upcoming films or programming, and even our take on the classsics from our critics and Rotten Tomatoes Approved,
Allison Rose
.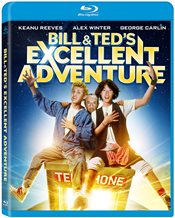 Bill & Ted's Excellent Adventure

(John Delia) 11/20/2012 5:09 PM EDT
An instant classic back in the day, Bill & Ted's Excellent Adventure comes to Blu-ray for the first time. The witty little film starring a young Keanu Reeves has marked his career as an odd ball high school kid who plays a mean air guitar. Today, the movie still has a following from curiosity seekers and rightly so. After all, you d... Read More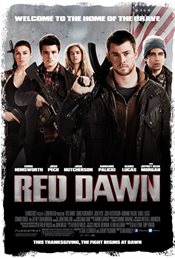 Red Dawn

(John Delia) 11/20/2012 8:12 AM EDT
The strong emerging cast combined with a compelling story makes Red Dawn a strapping box-office contender in the crowed film arena. Aimed at teen to twenties mixed viewers, the movie should attract a solid following for the long haul. Although a remake, this recreation of the 1984 hit with the same title has all the action elements that shoul... Read More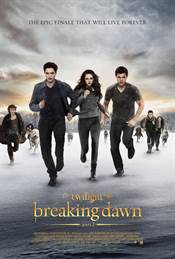 The Twilight Saga: Breaking Dawn - Part 2

(John Delia) 11/15/2012 1:56 PM EDT
No matter what I say about The Twilight Saga: Breaking Dawn Part 2, the fanatical female fans of The Twilight Saga will head to the theaters in droves. A flick for the chicks, the men may as well stay at home from this mushy romance that thinks it's a fantasy yet panders to lust and a family affair. A far cry from Breaking Dawn Part... Read More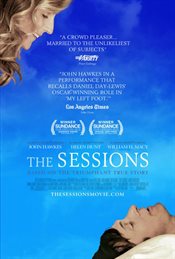 The Sessions

(John Delia) 11/15/2012 1:55 PM EDT
Based on a true story The Sessions will open your eyes, titillate and warm your heart. The strange account features excellent convincing acting on the part of John Hawkes and Helen Hunt earning them what I feel will be an Oscar Nomination. If you want to see something completely different, poignant and unusual presented in a very creati... Read More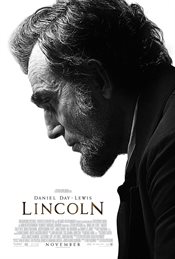 Lincoln

(John Delia) 11/15/2012 1:54 PM EDT
The biopic film Lincoln provides a look at how politics changed the United States in the final months of the 16th President's life. It's a dark boding story that takes you into the heart of a historical political debate, a congress divided and a family being pulled apart. If you like films with educational substance, excellent acting and dark... Read More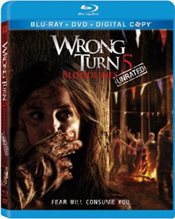 Wrong Turn 5: Bloodlines

(Chris Rebholz) 11/15/2012 10:36 AM EDT
Let's just say this up front: Wrong Turn 5 is certainly the worst entry in what's arguably the worst horror franchise of the past decade. If you value your time and money, you shouldn't even finish reading to the bottom of this paragraph. Forget that Wrong Turn 5 exists. Spend your hard-earned, entertainment-earmarked cash elsewhere. Bu... Read More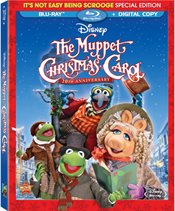 The Muppet Christmas Carol

(Sean Ferguson) 11/14/2012 11:20 AM EDT
For the first time on Blu-ray released by Disney, is Brian Henson's version of the classic Charles Dickens story, "A Christmas Carol. While many versions of this classic have come before and I'm sure will follow, this one is quite different because it is translated through the spirit of Jim Henson's Muppets. The story of "A ... Read More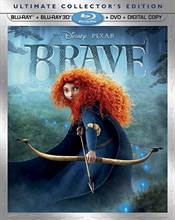 Brave Five-Disc Ultimate Collector's Edition

(Roger Longenbach) 11/14/2012 10:46 AM EDT
Now out on Blu-Ray 3D Combo Pack is Brave, Pixar's latest feature film. Brave is hands-down the most visually stunning animation that Pixar has ever produced. Unfortunately, the story isn't one of their strongest, and prevents it from being a masterpiece. The issue is that basically the story is mash up of other Disney stories:&nb... Read More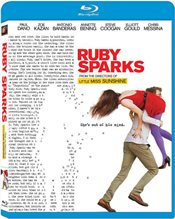 Ruby Sparks

(John Delia) 11/12/2012 10:38 AM EDT
Here's a romantic comedy called Ruby Sparks that although may have a familiar storyline, delivers good entertainment for young adults. Well acted with a fine cast, the movie has come to Blu-ray for home viewing. So for you young lovers, cook a delightful meal, break out some sensual aromatic candles and cozy up to this fun filled misadv... Read More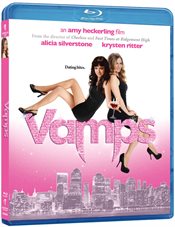 Vamps

(John Delia) 11/12/2012 10:03 AM EDT
Vampire movies are certainly making their way into the crowded horror market and a little comedy called Vamps has been released on Blu-ray just in time for the holidays. Not your average repulsive bloodletting fantasy flick, this film tries to entertain making the hideous a laughing matter. While the premise does warrant a chick flick a... Read More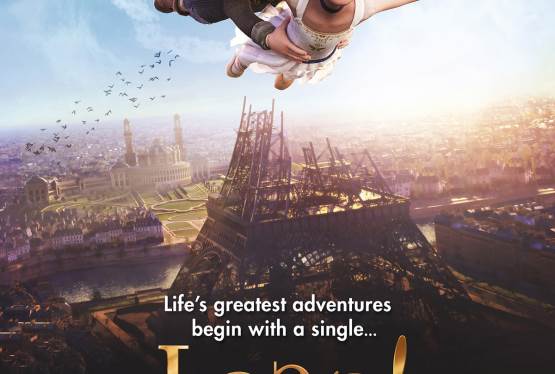 Leap!
WAS: $14.99
NOW: $4.99