Movie Reviews, Digital HD Reviews, and Streaming Reviews
Reviews By Allison Hazlett-Rose
Here at FlickDirect, our goal is to provide up-to-date reviews on theatrical, home entertainment, and television series. Check out the reviews of upcoming films or programming, and even our take on the classsics.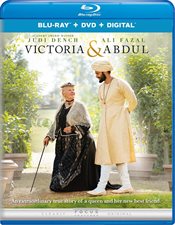 Victoria & Abdul

(Allison Hazlett-Rose) 12/18/2017 9:54 AM EST
Queen Victoria (Judi Dench; Skyfall) was known for being cantankerous and mean especially as she aged so it's interesting that later in her life she found an unlikely friendship in a poor young man from India. Their relationship became a thorn in the side of the British Empire and her household staff but she obviously didn't care and as the Q... Read More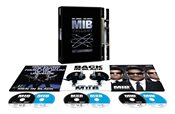 Men in Black Trilogy

(Allison Hazlett-Rose) 12/15/2017 2:54 PM EST
There are many people who believe there are aliens out there in the universe and some who think they live amongst us. There are also people who believe there is a secret government agency covering up the existence of aliens. Nineteen ninety-seven's comedy and subsequent sequels take a humorous look at the idea that both aliens and a... Read More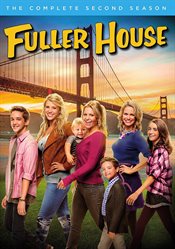 Fuller House: The Complete Second Season

(Allison Hazlett-Rose) 12/14/2017 3:58 PM EST
If you were a kid of the 80's and 90's, you most likely watched Full House every week. The half-hour comedy centered on the Tanner family lead by their Patriarch, Danny Tanner (Bob Saget; America's Funniest Videos). After his wife's passing, Danny's brother in law, Jesse Katsopolis (John Stamos; ... Read More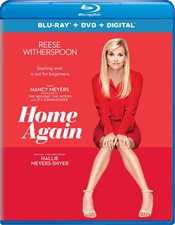 Home Again

(Allison Hazlett-Rose) 12/12/2017 11:18 AM EST
As former Secretary of State Hillary Clinton stated, "It takes a village to raise a child" and it certainly seems that way in Reese Witherspoon's (Walk the Line) latest romantic comedy, Home Again. While the concept is only one part of the plot, it seems to be a fairly significant part and one of the reasons three young men are... Read More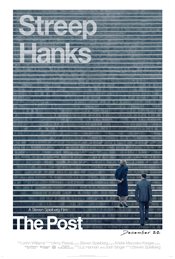 The Post

(Allison Hazlett-Rose) 12/6/2017 11:39 AM EST
The Washington Post was pretty much a local paper until it blew the roof off the White House when it reported on the Watergate scandal in 1973. However, it also made a name for itself as an investigative journalistic newspaper a few years earlier when it followed up on a New York Times story about the Vietnam War and published ... Read More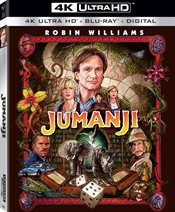 Jumanji

(Allison Hazlett-Rose) 12/5/2017 9:05 AM EST
Imagine being a nine or ten-year-old boy who is bullied at school and who is so afraid of his father that he lets a good man get fired for a mistake he made. For Alan Parrish (Robin Williams; Mrs. Doubtfire) this is his reality one day in 1969. As he contemplates running away from home, his fate is decided by another turn of events... Read More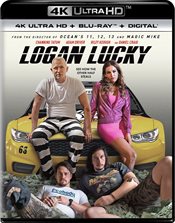 Logan Lucky

(Allison Hazlett-Rose) 11/27/2017 11:00 PM EST
Ever wanted to pull off the perfect heist? Ever have the opportunity and think you could plan a way to steal millions of dollars? What if that plan included breaking someone out of prison for less than 12 hours and sneaking them back in before the prison guards noticed they were gone? For Jimmy Logan (Channing Tatum; Magic Mike) that is... Read More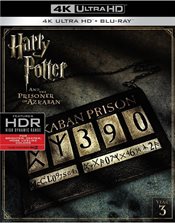 Harry Potter and the Prisoner of Azkaban

(Allison Hazlett-Rose) 11/27/2017 7:19 PM EST
As Harry Potter returns to Hogwarts School of Witchcraft and Wizardry for his third year, he once again faces an unknown foe in Harry Potter and the Prisoner of Azkaban. Eagerly awaited by fans back in 2004, this third installment of the popular series also saw a changing of the guard with Director Alfonso Cuaron (Gravity) replacing Chris Col... Read More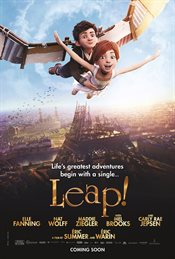 Leap!

(Allison Hazlett-Rose) 11/27/2017 1:59 PM EST
As children, we all have dreams. Some want to grow up and be firefighters, some want to be cowboys and yet others want to be ballerinas. However, over time, dreams change and people grow up. Sometimes though, children get to live out their dreams or at least get the chance to try. Imagine what that must feel like – if ... Read More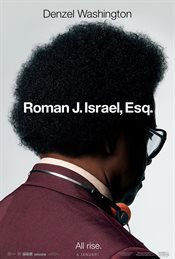 Roman J. Israel, Esq.

(Allison Hazlett-Rose) 11/22/2017 12:36 PM EST
Not everyone is good in a social situation. Some people can be awkward which makes others feel uncomfortable causing them to treat the social outcast poorly. Many think those awkward individuals are stupid but they can be very smart and even downright brilliant. Some of them may be on the Autism spectrum or known previously as an ... Read More