Movie Reviews, Digital HD Reviews, and Television Reviews
Here at FlickDirect, our goal is to provide up-to-date reviews on theatrical, home entertainment, and television series. Check out the critical reviews off upcoming films or programming, and even our take on the classsics from our critics Tomatometer-Approved Critic, Allison Rose.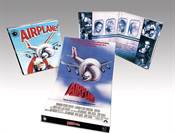 Airplane!

(Allison Skornick-Rose) 7/27/2020 5:46 PM EST
Paramount Presents, the film giant's attempt to bring back classic movies that had significantly contributed to the culture of their time, has already offered a number of fabulous and noteworthy films. From Elvis Presley (Jailhouse Rock) portraying a waiter/would-be singer in King Creole to groups of teens representing their peers in Pret... Read More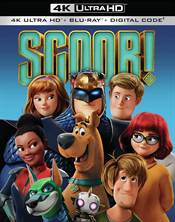 Scoob!

(Maureen Buccellato) 7/23/2020 5:39 PM EST
Scooby-Doo is one of those characters that just stands the test of time. For 51 years this iconic cartoon has been a constant part of our lives. The latest iteration of this lovable pup is Scoob!, which premiered on video on demand May 15, 2020. The film was originally set to debut in theatres but plans changed due to the COVID-19 pandemic.This fil... Read More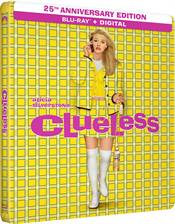 Clueless

(Allison Skornick-Rose) 7/20/2020 5:55 AM EST
I'm sure when Jane Austen wrote Emma over 200 years ago, she never imagined the main character would utter the words, "As if" in order to show her disdain for an idea or a person. However, when a modern-day version of the story was released in theaters back in 1995, that is exactly what the main character, Cher (Alicia Silversto... Read More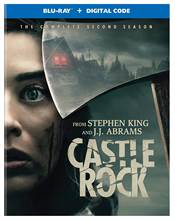 Castle Rock The Complete Second Season

(Leonard Buccellato) 7/19/2020 9:19 PM EST
Warner Brothers home video presents the perfect reason to stay home and binge.This is what horror and suspenseful programming are about.From Stephen King and J.J, Abrams (Star Wars: The Rise of Skywalker), we are treated to an excellent follow-up, and in almost every aspect, a superior season.Something bad is, indeed, coming to town, and not a sing... Read More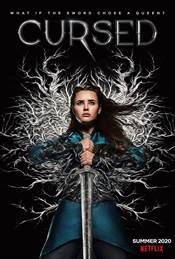 Cursed

(Allison Skornick-Rose) 7/17/2020 8:42 AM EST
The legend of King Arthur has taken on many forms in various media throughout time. There have been countless novels, movies, and television series that deal either directly with Arthur, Excalibur, and The Lady of the Lake. This week Netflix offers their version, Cursed, based on an illustrated young adult novel written by award-winning... Read More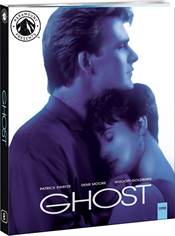 Ghost

(Allison Skornick-Rose) 7/15/2020 10:49 AM EST
Oh my love, my darling, I've hungered for your touch…If you are over the age of forty, chances are you associate those lyrics with one particular scene in a 1990 film called Ghost. The love scene between Sam (Patrick Swayze; Dirty Dancing) and his wife Molly (Demi Moore; G.I. Jane) while sitting at a pottery wheel was loving, sensual, ... Read More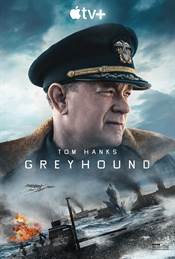 Greyhound

(Allison Skornick-Rose) 7/9/2020 4:01 PM EST
World War II is considered to be the deadliest wars in history with over 70 million fatalities during the six years of fighting. The details are still taught in classrooms throughout the world and a plethora of books and movies have been made telling the story from various viewpoints. In 1955 British author C. S. Forester, wrote a novel... Read More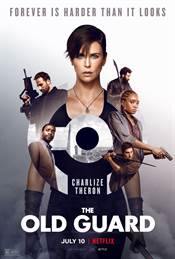 The Old Guard

(Allison Skornick-Rose) 7/8/2020 4:53 PM EST
Here's thought maybe Hollywood should try… take a critically acclaimed, graphic novel and turn it into a major motion picture. Oh wait, they have done that already, time and time again. So, what makes Netflix think it would be a good idea to bring The Old Guard to their streaming service? Are they just hopping on the bandwago... Read More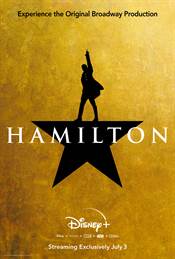 Hamilton

(Allison Skornick-Rose) 7/7/2020 8:58 PM EST
In 2004 biographer and historian Ron Chernow (Washington: A Life) wrote the book Alexander Hamilton about one of this country's founding fathers and the first Secretary of the Treasury. While on vacation from his musical In the Heights, Lin-Manuel Miranda read the book and, after the first few chapters, decided he wanted to make the story... Read More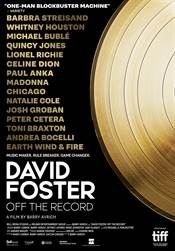 David Foster: Off the Record

(Allison Skornick-Rose) 7/2/2020 2:18 PM EST
"David Foster is one of the greatest producers of all time without question". High praise especially when it is coming out of the mouth of former Columbia Records President Clive Davis. Of course, Foster's 47 Grammy nominations and 16 wins also speak for themselves. The numbers certainly don't lie, neither does the long ... Read More