Movie Reviews, Digital HD Reviews, and Television Reviews
Here at FlickDirect, our goal is to provide up-to-date reviews on theatrical, home entertainment, and television series. Check out the scoop on upcoming films or programming, and even our take on the classsics from our critics and Roten Tomoatoes Approved,
Allison Rose
.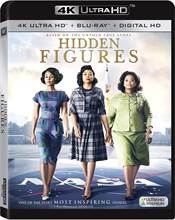 Hidden Figures

(Jennifer Broderick) 4/12/2017 8:45 AM EDT
In a world in which being both black and a female were disadvantages, to say the least, Twentieth Century Fox shows audiences that if you have the guts to do it, nothing - including color or gender - can stop you. Based upon Margot Lee Shetterly's non-fiction novel, Hidden Figures: The Story of the African-American Women Who Hel... Read More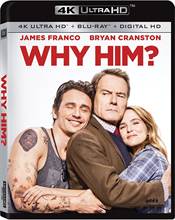 Why Him?

(Jennifer Broderick) 4/4/2017 11:11 AM EDT
For a hilarious, if not a bit raunchy, comedy about a father having to cut the umbilical cord with his grown-up daughter, Why Him? fits the bill perfectly. Delightfully comedic, Why Him? is almost the perfect third date movie. The cast blends together well in an effort to bring a prior generation into the new te... Read More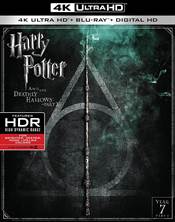 Harry Potter and the Deathly Hallows: Part 2

(Jennifer Broderick) 4/3/2017 11:07 AM EDT
Warner Bros. is turning out to be what I would consider one of the smartest studios around. Not only did they work with J.K. Rowling to provide one of the world's most popular movie franchises to people of all ages, but they have made the best business decision to bring the Harry Potter movies to 4K UHD. Harry Potter and The De... Read More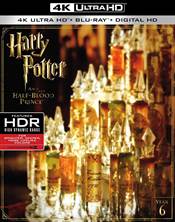 Harry Potter and the Half-Blood Prince

(Jennifer Broderick) 4/3/2017 9:07 AM EDT
Warner Bros. has been amazing moviegoers over the last few years with their movie content, storylines, and choice of cast. In the last year, they have also shown incredible foresight into bringing some of their prior blockbuster releases into the new digital technology. The Harry Potter franchise has enthralled kids and adults... Read More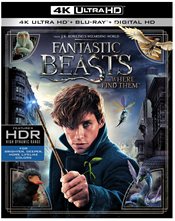 Fantastic Beasts and Where to Find Them

(Jennifer Broderick) 3/28/2017 9:58 AM EDT
For all the Harry Potter fans out there, J.K. Rowling and Warner Bros. has rewarded us with a "prequel" to the beloved magical series (rumored to be the first of possibly five- yes, five!) that creates its own story without losing the Harry Potter vibe that is central to the stories. Magic,&nb... Read More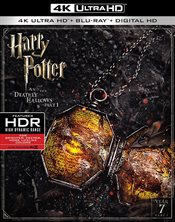 Harry Potter and the Deathly Hallows: Part 1

(Allison Hazlett-Rose) 3/27/2017 9:58 PM EDT
J.K Rowling wrote seven books in the Harry Potter series but the final book, Harry Potter and the Deathly Hallows was so large and full of details that it was broken into two movies. I'm sure Warner Bros. also saw it as a chance to prolong the inevitable end of the series and an opportunity to make more money. In all... Read More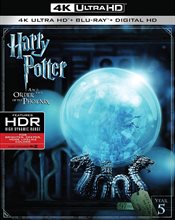 Harry Potter and the Order of the Phoenix

(Allison Hazlett-Rose) 3/27/2017 9:18 PM EDT
It is hard to believe that it has been almost 20 years since the first book in the Harry Potter series was published and 16 years since the first film was released. Both the books and the movies garnered boundless success and have now spawned a second generation of fans. As newer technology advances the audience'... Read More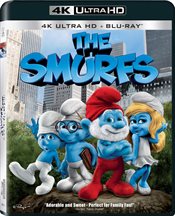 The Smurfs

(Allison Hazlett-Rose) 3/27/2017 11:40 AM EDT
In 1958, illustrator Peyo (Pierre Culliford), brought The Smurfs comics to Belgium. It's popularity quickly spread throughout Europe and eventually became an animated show on American Television. I can remember Saturday mornings in the 1980's in front of the television watching those little blue creature... Read More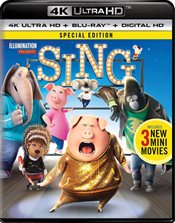 Sing

(Allison Hazlett-Rose) 3/20/2017 5:00 PM EDT
Fifteen years ago, a little singing competition show aired on television and captivated our hearts. Each year, we would watch intently as hopeful young adults put themselves and their vocal talents on display on a show called American Idol. Other shows soon followed. Some, such as The Voice, are still on the air and show... Read More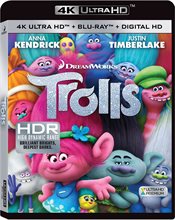 Trolls

(Jennifer Broderick) 2/9/2017 2:06 PM EDT
Dreamworks Animation has given us many of our favorite animated movies. The Shrek franchise, Kung Fu Panda franchise, and How to Train Your Dragon franchise are just a few of the great works coming out of this studio. In fact, there aren't many productions that Dreamworks has had th... Read More


Today's iTunes Digital HD Deals