Movie Reviews, Digital HD Reviews, and Television Reviews
Reviews By Allison Skornick-Rose
Here at FlickDirect, our goal is to provide up-to-date reviews on theatrical, home entertainment, and television series. Check out the scoop on upcoming films or programming, and even our take on the classsics from our critics and Rotten Tomatoes Approved,
Allison Rose
.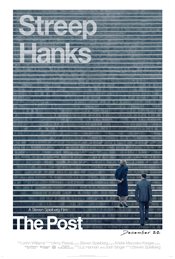 The Post

(Allison Hazlett-Rose) 12/6/2017 11:39 AM EST
The Washington Post was pretty much a local paper until it blew the roof off the White House when it reported on the Watergate scandal in 1973. However, it also made a name for itself as an investigative journalistic newspaper a few years earlier when it followed up on a New York Times story about the Vietnam War and published ... Read More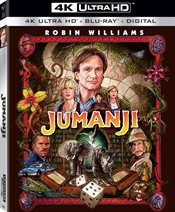 Jumanji

(Allison Hazlett-Rose) 12/5/2017 9:05 AM EST
Imagine being a nine or ten-year-old boy who is bullied at school and who is so afraid of his father that he lets a good man get fired for a mistake he made. For Alan Parrish (Robin Williams; Mrs. Doubtfire) this is his reality one day in 1969. As he contemplates running away from home, his fate is decided by another turn of events... Read More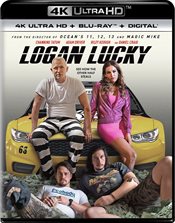 Logan Lucky

(Allison Hazlett-Rose) 11/27/2017 11:00 PM EST
Ever wanted to pull off the perfect heist? Ever have the opportunity and think you could plan a way to steal millions of dollars? What if that plan included breaking someone out of prison for less than 12 hours and sneaking them back in before the prison guards noticed they were gone? For Jimmy Logan (Channing Tatum; Magic Mike) that is... Read More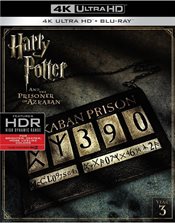 Harry Potter and the Prisoner of Azkaban

(Allison Hazlett-Rose) 11/27/2017 7:19 PM EST
As Harry Potter returns to Hogwarts School of Witchcraft and Wizardry for his third year, he once again faces an unknown foe in Harry Potter and the Prisoner of Azkaban. Eagerly awaited by fans back in 2004, this third installment of the popular series also saw a changing of the guard with Director Alfonso Cuaron (Gravity) replacing Chris Col... Read More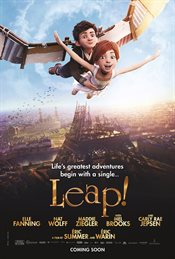 Leap!

(Allison Hazlett-Rose) 11/27/2017 1:59 PM EST
As children, we all have dreams. Some want to grow up and be firefighters, some want to be cowboys and yet others want to be ballerinas. However, over time, dreams change and people grow up. Sometimes though, children get to live out their dreams or at least get the chance to try. Imagine what that must feel like – if ... Read More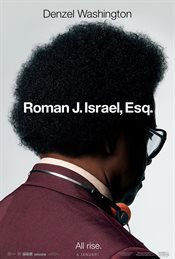 Roman J. Israel, Esq.

(Allison Hazlett-Rose) 11/22/2017 12:36 PM EST
Not everyone is good in a social situation. Some people can be awkward which makes others feel uncomfortable causing them to treat the social outcast poorly. Many think those awkward individuals are stupid but they can be very smart and even downright brilliant. Some of them may be on the Autism spectrum or known previously as an ... Read More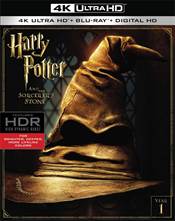 Harry Potter and the Sorcerer's Stone

(Allison Hazlett-Rose) 11/21/2017 1:12 PM EST
It has been twenty years since we were introduced to "The boy who lived" when J.K. Rowling's first book in the Harry Potter series debuted in the United Kingdom. Originally titled Harry Potter and the Philosopher's Stone the name was later changed to Harry Potter and the Sorcerer's Stone in the United States for ... Read More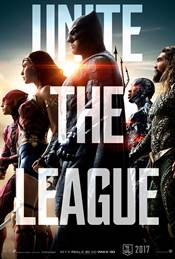 Justice League

(Allison Hazlett-Rose) 11/15/2017 4:58 PM EST
As the battle rages on between Marvel and DC Comics for domination of the box office, DC is releasing their latest entry, Justice League, just in time for the Thanksgiving season. Based on the popular comic book series, these superheroes form an alliance to battle evil forces. The Justice League first appeared in DC comics in March of 1... Read More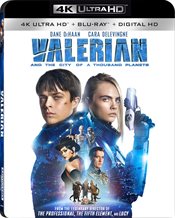 Valerian and the City of a Thousand Planets

(Allison Hazlett-Rose) 11/14/2017 11:04 AM EST
Ever since Luc Besson (The Fifth Element) was a ten-year-old boy, he has been fascinated with the French graphic novel Valerian and Laureline and has been trying to make it into a major motion picture for years. He even waived his salary for the film since it was a lifelong passion of his. This year saw the fruit of his labors... Read More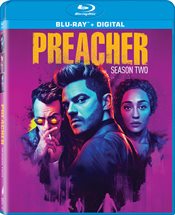 Preacher: The Complete Second Season

(Allison Hazlett-Rose) 11/13/2017 4:13 PM EST
In the ever-growing world of graphic novels turned movie/television shows, AMC's Preacher is well on its way to Season 3 in 2018 and Season 2 out for release on Blu-ray, DVD and Digital download this week. The Seth Rogen/Evan Goldberg run production continued to delight fans this year with a "road trip" and the same snarky... Read More