Movie Reviews, Digital HD Reviews, and Television Reviews
Here at FlickDirect, our goal is to provide up-to-date reviews on theatrical, home entertainment, and television series. Check out the scoop on upcoming films or programming, and even our take on the classsics from our critics and Rotten Tomatoes Approved,
Allison Rose
.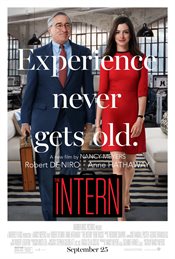 The Intern

(Allison Hazlett-Rose) 9/24/2015 10:26 AM EST
Robert DeNiro (Limitless) is the consummate actor. Throw any part at him and he will make it his own; a chameleon of immense proportions unmatched by most actors today. In his latest role as 70-year-old Ben Whittaker, he plays the gentleman businessman who needs something to do in retirement.When "About the Fit" Cyber Company ... Read More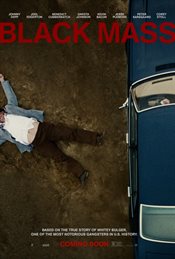 Black Mass

(Allison Hazlett-Rose) 9/17/2015 11:10 AM EST
Jimmy "Whitey" Bulger is a man you did not want to cross. As the notorious head of the Winter Hill gang from Boston's South side, he was responsible for numerous murders and controlled the drug and racketeering trade in the area. He was also allegedly an informant for the FBI for 20 years, handled by his childhood friend, ... Read More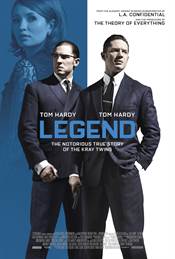 Legend

(Paul Kates) 9/13/2015 11:59 AM EST
London in the 1960's was a hub for gangland crime, but there was one gang that stood out from the rest - The Kray's. "Legend", directed by Brian Helgeland (Payback, Mystic River), brings the biographical story of the celebrity gangsters Ronnie and Reggie to the big screen, with Tom Hardy (Bronson, The Dark Knight Rises) playing bo... Read More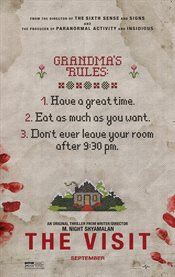 The Visit

(Allison Hazlett-Rose) 9/10/2015 11:28 AM EST
Like some of M. Night Shyamalan's other movies, The Visit ends with a twist you didn't see coming. I expected the typical poltergeist infestation or supernatural explanation for the characters' behavior, but what I ultimately got was much darker and more realistic. It almost makes you wonder what sort of demonic dialogue goes on inside ... Read More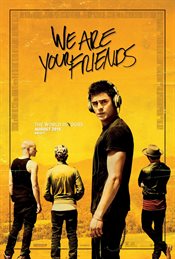 We Are Your Friends

(Allison Hazlett-Rose) 8/26/2015 4:07 PM EST
Zac Efron (Neighbors) seems to gravitate towards movies that incorporate music. From singing and dancing in his earlier roles, to his latest film We Are Your Friends, Efron has a connection that will most likely follow him and pop up from time to time throughout his career. As Cole Carter, a DJ trying to make it in the LA scen... Read More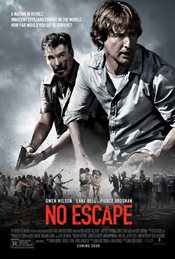 No Escape

(Nathan M Rose) 8/25/2015 4:09 PM EST
After an extremely stale box office last week, with no films entering the market to overthrow Straight Out of Compton from the number one spot, now comes box office hopeful, No Escape. With it's real-to-life thrills and action that will have audiences holding tightly to their seats as they are taken on a wild and intense ride thr... Read More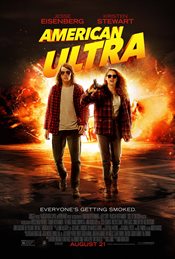 American Ultra

(Allison Hazlett-Rose) 8/20/2015 4:35 PM EST
Take Clerks, Mission: Impossible, and Point of No Return and mix them all together in a bowl. Dump the mix into rolling papers and you've made yourself a movie called American Ultra. Coming to theaters August 21, 2015, it is a mish-mosh of other good films trying to be played off as an original idea, but not succeedi... Read More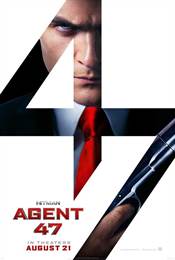 Hitman: Agent 47

(Nathan M Rose) 8/20/2015 4:08 PM EST
Creating a film based on a video game property is a tough sell to audiences. In fact, there have been very few films that financially have accomplished this. Now, this August, 20th Century Fox tries yet again to translate the video game franchise Hitman to the silver screen with Hitman: Agent 47.If you aren't familiar with the Hitman property or Ag... Read More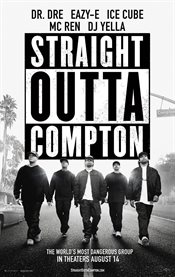 Straight Outta Compton

(Allison Hazlett-Rose) 8/13/2015 11:20 AM EST
The streets of Compton were a hard place to grow up in the 1980s. Guns, gangs, drugs and violence were prevalent, and a young black man was lucky just to stay alive, let alone not go to jail. However, the Compton of the 80's also produced some of the best innovators of rap music in the industry. Straight Outta Compton is the story o... Read More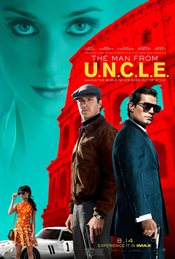 Man From U.N.C.L.E.

(Nathan M Rose) 8/13/2015 10:26 AM EST
The film industry is full of cycles. Every couple of years, a new genre takes over the industry's slate of film releases. One can easily argue that, lately, it has been the superhero/comic book genre. However, another one has slowly crept into the mix in 2015; the spy film.This year has already seen Kingsman: The Secret Service, Mission: Imposs... Read More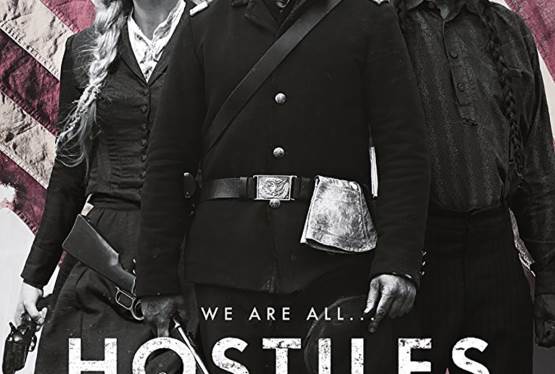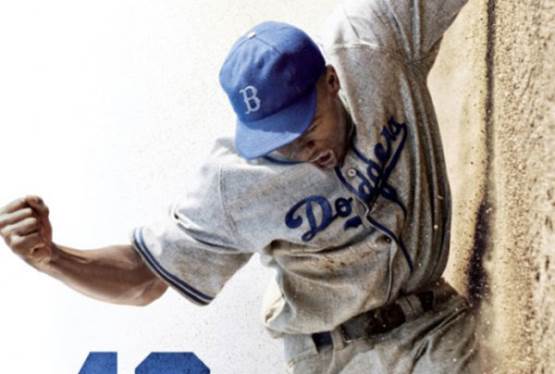 42
WAS: $14.99
NOW: $12.99