Movie Reviews, Digital HD Reviews, and Streaming Reviews
Here at FlickDirect, our goal is to provide up-to-date reviews on theatrical, home entertainment, and television series. Check out the reviews of upcoming films or programming, and even our take on the classsics.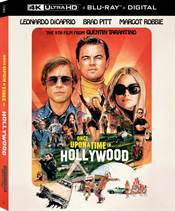 Once Upon A Time In Hollywood
Alyn Darnay |
Dec 13, 2019
The pairing of DiCaprio and Pitt is a dream acting team that only Tarantino could have pulled off this well.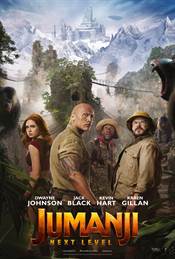 Jumanji: The Next Level
Allison Skornick-Rose |
Dec 12, 2019
The whole team returns for the sequel and their chemistry is even better than the first time.  Johnson does a great De Vito impression and he and Hart makes a great duo.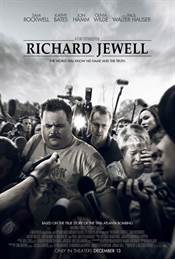 Richard Jewell
Alyn Darnay |
Dec 12, 2019
Richard Jewell is a large pill to swallow with its dubious message. In the hands of a director with less political bias and a more objective viewpoint the film would probably have been much better.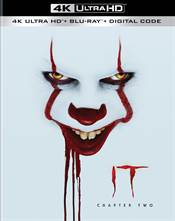 It Chapter Two
Nathan M Rose |
Dec 09, 2019
Spanning two films, It: Chapter Two puts the final touches on what is one of the greatest horror film(s) ever created.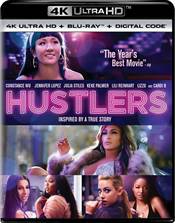 Hustlers
Allison Skornick-Rose |
Dec 09, 2019
Lopez is the real gem, stealing every moment she is on screen. She is powerful and demands attention whether she is speaking or dancing.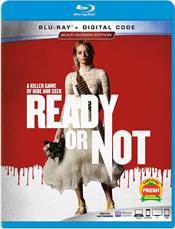 Ready or Not
Allison Skornick-Rose |
Dec 05, 2019
Ready or Not combines humor and murder to create a deliciously wonderful film and brought a surprise hit with critical acclaim to movie theaters this summer.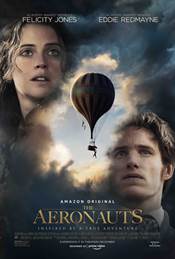 The Aeronauts
Allison Skornick-Rose |
Dec 05, 2019
Redmayne and Jones are individually strong in their performances, but together they are unstoppable.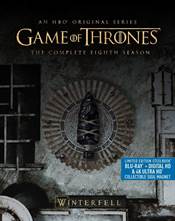 Game of Thrones: The Complete Eighth Season
Leonard Buccellato |
Dec 04, 2019
Sadly, Game of Thrones' watch has ended, the Long Night has descended, but luckily, Azor Ahai delivers this Blu-ray just in time for the holiday season.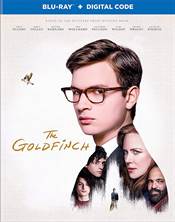 The Goldfinch
Maureen Buccellato |
Dec 03, 2019
​​​​​​​If you loved the book or are an Elgort fan, you should definitely consider buying this one.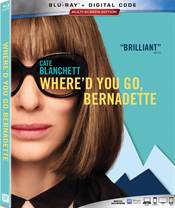 Where'd You Go, Bernadette
Allison Skornick-Rose |
Nov 27, 2019
Blanchette brings Bernadette to life with a quirky, snarky ambivalence that adds texture to the character.