Movie Reviews, Digital HD Reviews, and Streaming Reviews
Here at FlickDirect, our goal is to provide up-to-date reviews on theatrical, home entertainment, and television series. Check out the reviews of upcoming films or programming, and even our take on the classsics.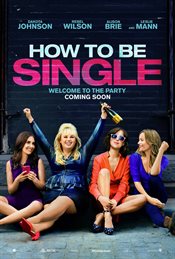 How To Be Single

(Allison Hazlett-Rose) 2/11/2016 10:02 AM EST
Being single sucks. At least to most women that's the way it seems. We spend years trying to find the "perfect guy" only to realize he isn't so perfect. But the alternative of being alone is so scary to some that they will do almost anything just to be in a relationship.Not Alice (Dakota Johnson; Fifty Shades of ... Read More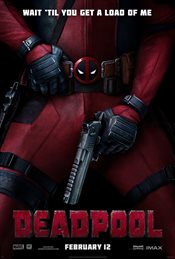 Deadpool

(Allison Hazlett-Rose) 2/8/2016 10:17 AM EST
Wade Wilson (Ryan Reynolds; Green Lantern) is no super hero. In fact, he is probably the anti-super hero. He doesn't care about justice, unless it involves his own quest for revenge. He isn't interested in saving lives or bringing down the bad guys, again, unless it serves his purpose. He's funny, crass, sarcastic, sel... Read More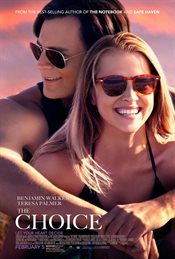 The Choice

(Allison Hazlett-Rose) 2/5/2016 9:03 AM EST
Never judge a book by its cover. Or in this case, never judge a movie by its trailer.Nicholas Sparks' latest feature film, The Choice, looked less than appealing based on the two minutes I saw online. The story held no interest for me and the main characters had no chemistry, or so it seemed. To be honest, I seriously thought abou... Read More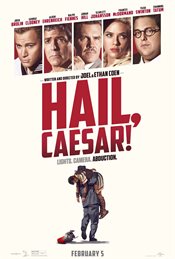 Hail, Caesar!

(Allison Hazlett-Rose) 2/4/2016 3:19 PM EST
Hail, Caesar! is a movie with a laundry list of greats and one glaring not so great. Great Writers/Directors Joel and Ethan Coen (No Country for Old Men), great actors from George Clooney (Up In the Air) and Josh Brolin (Men In Black 3) to Scarlett Johansson (Avengers) and Channing Tatum (Magic Mike XXL), and great set and costume design.&nbs... Read More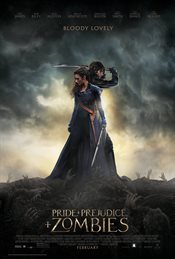 Pride, Prejudice and Zombies

(Nathan M Rose) 2/4/2016 9:04 AM EST
Author Seth Grahame-Smith's work came to the attention of modern movie-goers with the 2012 release Abraham Lincoln: Vampire Hunter, based upon his book of the same name. Now, in 2016, after a couple of years of being in production with several different directors and leading ladies, his New York Times bestselling novel Pride and Prejudice ... Read More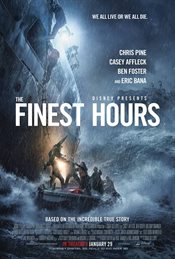 The Finest Hours

(Allison Hazlett-Rose) 1/28/2016 1:58 PM EST
Disney's The Finest Hours dramatizes the events of one of the most harrowing Coast Guard rescue missions off the Massachusetts coast in 1952. Still regarded as one the most heroic and successful rescues in Coast Guard history, the events of February 18 inspired both book and now the film, which opens in theaters on January 29th. Based on a tr... Read More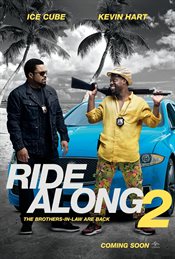 Ride Along 2

(Allison Hazlett-Rose) 1/15/2016 9:11 AM EST
In 2014, Ice Cube (Boyz in the Hood) and Kevin Hart (Get Hard) teamed up for the hilarious comedy Ride Along. Now they are back for round two and the laughs are as abundant as ever. In Ride Along 2, the soon to be brothers-in-law once again find themselves caught up in a web of illegal activity while trying to solve a crime.Ben Barber (... Read More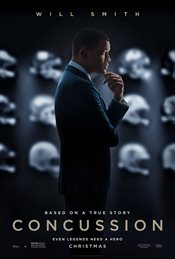 Concussion

(Allison Hazlett-Rose) 12/24/2015 10:50 AM EST
Professional sports is big business. Billions of dollars a year are spent on tickets and merchandising, not to mention players' contracts. The NFL is so big they have their own day of the week, and commercial airtime for the Super Bowl costs an exorbitant amount of money for a 30 second spot. You can only imagine what would happen... Read More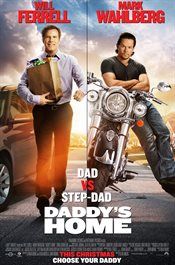 Daddy's Home

(Allison Hazlett-Rose) 12/23/2015 4:50 PM EST
I think I have finally figured out why Will Ferrell (Elf) has a movie career. It's so he can make moronic comedies that really aren't very funny. His latest endeavor, Daddy's Home, is more of the same mind numbing antics we have come to expect from him. I can only hope at some point someone has the common sense to stop... Read More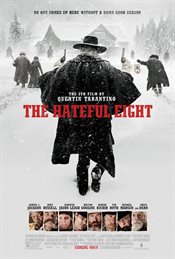 The Hateful Eight

(Allison Hazlett-Rose) 12/21/2015 3:04 PM EST
I can't decide if Quentin Tarantino (Pulp Fiction) is incredibly brilliant or deeply disturbed; probably some combination of both. And, I wonder what type of upbringing and young adult experiences shaped him into the person he has become today. Whatever the answers are it has made him a successful filmmaker with a cinematic footprint al... Read More