Movie / Film Reviews
Here at FlickDirect, our goal is to provide up-to-date reviews on theatrical, home entertainment, and television series. Check out the reviews of upcoming films or programming, and even our take on the classsics.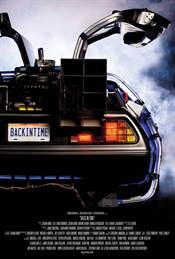 Back In Time
Everything old is new again, so it seems.  Clinton and Bush are running for President, everyone is waiting for the release of Star Wars, and Arnold Schwarzenegger is starring in Terminator.  People are going crazy for nostalgia and the buzz this month is all about Back To The Future.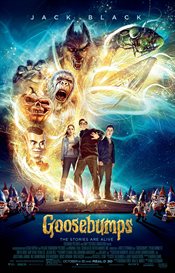 Goosebumps
While it's interesting to see how the writers incorporated so many of Stein's characters into one film, the overall plot of the movie leaves something to be desired. The story is simple and void of much detail, but since the target audience is under the age of 16, simple is probably better in this case.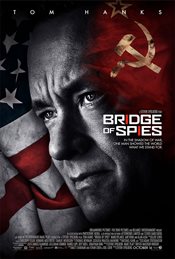 Bridge of Spies
For children of the 50's, Bridge of Spies will be a nostalgic look back at a time when the world was a very different place.  For those of us from younger generations, it will be an interesting view of world events from when communism overran half of Germany.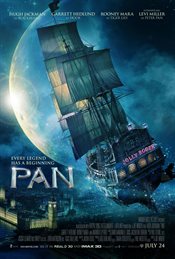 Pan
Geared for pre-teens, Pan should be fairly well received by those it is aimed at. Others may walk away feeling a little bit deflated.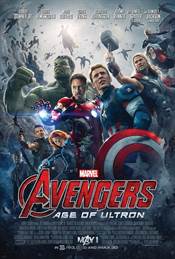 Avengers: Age of Ultron
Sadly Avengers: Age of Ultron doesn't live up to the original film, but for Marvel fans it is a solid effort with some good action sequences.  Watching it in Digital HD is a treat and I recommend it for any Avengers fan.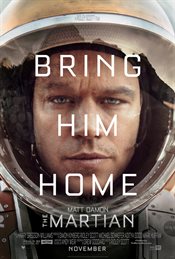 The Martian
The bottom line is The Martian is a hugely entertaining movie and although it has a running time of 141 minutes it really does not seem that long when you are immersed in it.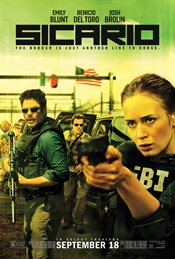 Sicario
Not since Steven Soderbergh's Traffic has their been a film quite like Sicario.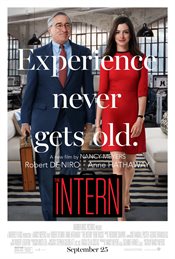 The Intern
The Intern certainly isn't going to win any major awards, but it is a light hearted, fun look at retirement and the generation gap.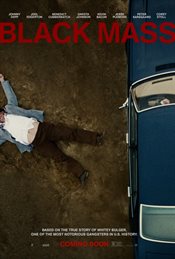 Black Mass
Black Mass isn't a docudrama, nor is it a "gangster" film; and, as a straightforward drama it just isn't all that strong.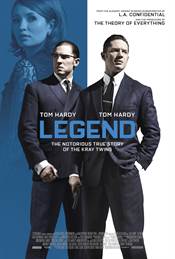 Legend
For me, after a year that promised so much and has given so little, it's refreshing to walk out after seeing a movie and wanting to see it again. Legend is the best film I've seen this year.