Theatrical, Streaming, Physical Media Reviews
Here at FlickDirect, our goal is to provide up-to-date reviews on theatrical, home entertainment, and television series. Check out the reviews of upcoming films or programming, and even our take on the classsics.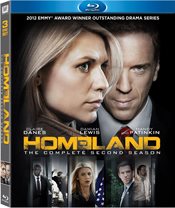 Homeland: The Complete Second Season
With a series so tightly wound as Homeland season 1, seemingly meant for a self-contained, miniseries-style run, there are two real dangers of extending the story. To extend past shelf life,...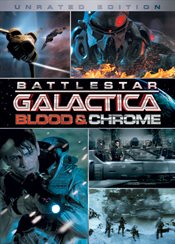 Battlestar Galactica: Blood & Chrome
Following Caprica, a beautiful if unwatched experiment in radically altering the Battlestar Galactica formula, Syfy tried to get back to the roots of the franchise's mass appeal...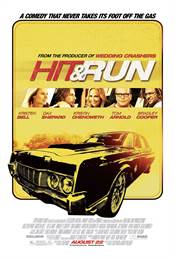 Hit and Run
The motor sounds are real. Writer/director/star Dax Shepard (Parenthood, When in Rome) provided many.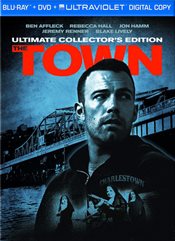 The Town Ultimate Collectors Edition
The film is full of emotional contradictions, and trades in them to keep this simple tale of "one last job" from falling into cliché in the wrong ways.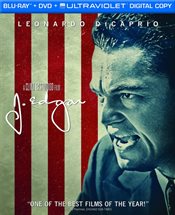 J. Edgar
Among the most colorful moments of J. Edgar are those when J. Edgar Hoover (Leonardo DiCaprio, The Aviator, Inception) testifies in Congress. It is, more than anything, reminiscen...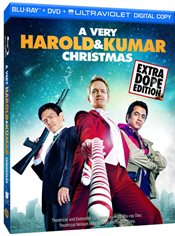 A Very Harold & Kumar Christmas
What I didn't expect of A Very Harold & Kumar 3D Christmas was to be genuinely laughing at one of the jokes early on. In a blatant display of ubiquitous timeliness, of which mos...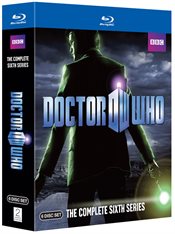 Doctor Who: The Complete Sixth Series
Heightened expectations and high risk were the rule of the previous series, series 5, of Doctor Who. The beginning of the reign of showrunner Steven Moffat (Coupling, Sherlock) promi...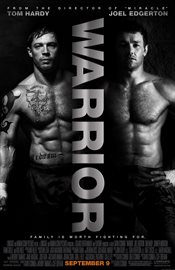 Warrior
I watched befuddled, backtracking Paddy Conlon (Nick Nolte, 48 Hrs, Mother Night) working desperately, unselfconsciously to insinuate himself back into his son's life. As he stood on son B...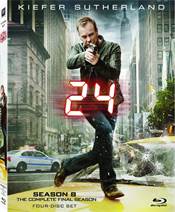 24: Season Eight - The Complete Final Season
After the astounding revival in storytelling that was 24's seventh season, the onus was on this, the eighth and final season, to avoid slipping back into the dark days of season six. I...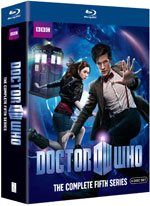 Doctor Who: The Complete Fifth Series
Perhaps the most difficult question to answer about Doctor Who, despite its 31-and-counting television seasons of storytelling, is "What is Doctor Who about?" The red...