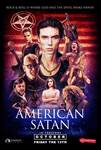 American Satan (2017)
A young rock band, half from England and a half from the US, drop out of college and move to the Sunset Strip to chase their dreams. Living in a van, their passion and talent exceed their means to survive....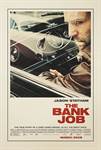 The Bank Job (2008)
A car dealer with a dodgy past and new family, Terry (Jason Statham) has always avoided major-league scams. But when Martine (Saffron Burrows), a beautiful model from his old neighborhood, offers him a...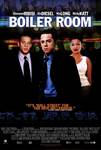 Boiler Room (2000)
Welcome to the infamous "boiler room" -- where twenty-something millionaires are made overnight. Here, in the inner sanctum of a fly-by-night brokerage firm, hyper-aggressive young stock jocks peddle to...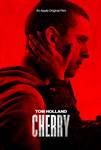 Cherry (2021)
"Cherry" follows the wild journey of a disenfranchised young man from Ohio who meets the love of his life, only to risk losing her through a series of bad decisions and challenging life circumstances....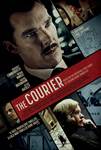 The Courier (2021)
THE COURIER is a true-life spy thriller, the story of an unassuming British businessman Greville Wynne (Benedict Cumberbatch) recruited into one of the greatest international conflicts in history. At the...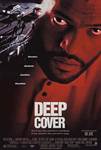 Deep Cover (1992)
Academy Award-nominee Laurence Fishburne stars as Russell Stevens, Jr., a maverick Cleveland cop with a turbulent past. Handpicked by the DEA to infiltrate an international cocaine cartel based in Los...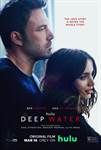 Deep Water (2022)
Based on the celebrated novel by famed mystery writer Patricia Highsmith (The Talented Mr. Ripley), "Deep Water" takes us inside the marriage of picture-perfect Vic (Ben Affleck) and Melinda (Ana de Armas)... Don't Worry Darling (2022)
Alice (Pugh) and Jack (Styles) are lucky to be living in Victory, the experimental company town housing the men who work for the top-secret Victory Project and their families. Life is perfect, with every...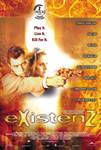 eXistenZ (1999)
During the first closed-door demonstration of an amazing new virtual reality game called eXistenZ, the system's brilliant designer, Allegra Geller (Leigh), is violently attacked by a crazed assassin intent...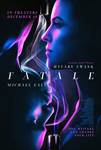 Fatale (2020)
After a wild one-night stand, Derrick (Michael Ealy), a successful sports agent, watches his perfect life slowly disappear when he discovers that the sexy and mysterious woman he risked everything for,...