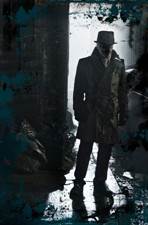 According to The Hollywood Reporter, the ongoing court dispute between Warner Bros. and 20th Century Fox has been settled. 20th Century Fox is said to have received a substantial amount of money, but the terms of the agreement have not been disclosed.

The studios will be presenting the settlement to Judge Gary Feess, who has been presiding over the case.

"Warner Bros. acknowledges that Fox acted in good faith in bringing its claims, which were asserted prior to the start of principal photography," the statement read. "Fox acknowledges that Warner Bros. acted in good faith defending against those claims."

Larry Gordon, producer of the film, made the following statement: "Warner Bros. and Fox, like all 'Watchmen' fans, look forward with great anticipation to this film's March 6 release in theaters."