Watchmen (2009)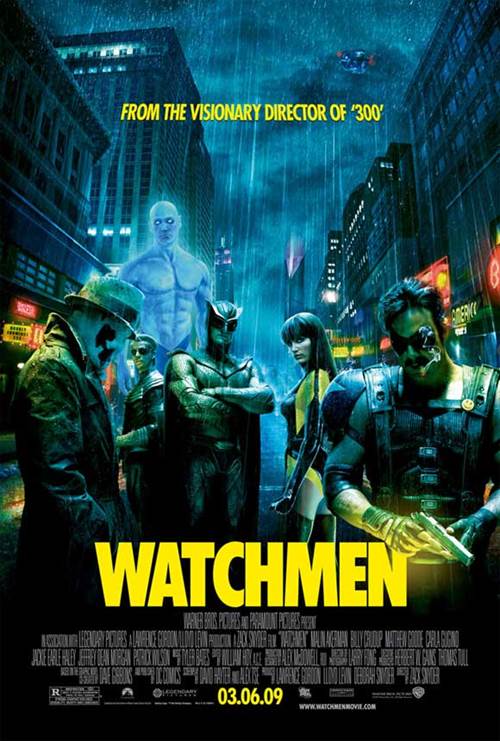 | | |
| --- | --- |
| Director: | |
| Cast: | |
| Released: | Friday, March 6, 2009 |
| Length: | 303 minutes |
| Studio: | Warner Bros. |
| Genre: | Sci-Fi/Fantasy, Action/Adventure |
| Rating: | Under 17 requires accompanying parent or adult guardian. |
Watchmen Synopsis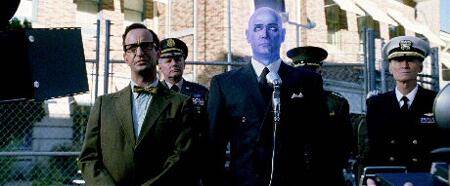 A complex, multi-layered mystery adventure, the film is set in an alternate 1985 America in which costumed superheroes are part of the fabric of everyday society, and the "Doomsday Clock" – which charts the USA's tension with the Soviet Union – is permanently set at five minutes to midnight. When one of his former colleagues is murdered, the washed-up but no less determined masked vigilante Rorschach sets out to uncover a plot to kill and discredit all past and present superheroes. As he reconnects with his former crime-fighting legion – a ragtag group of retired superheroes, only one of whom has true powers – Rorschach glimpses a wide-ranging and disturbing conspiracy with links to their shared past and catastrophic consequences for the future. Their mission is to watch over humanity…but who is watching the Watchmen?

Purchase DVD/Blu-ray/4K UHD physical copy of Watchmen today at Amazon.com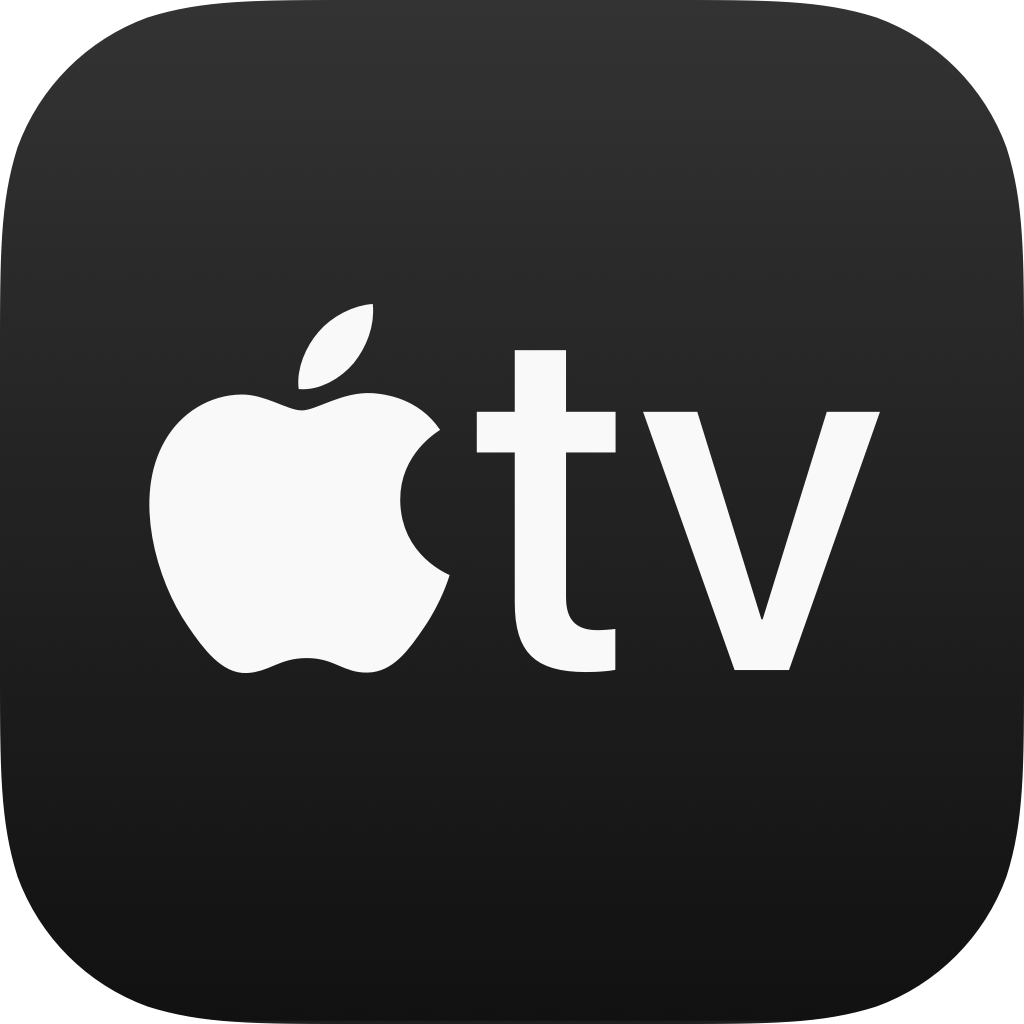 Stream Watchmen in Digital HD/4K from the AppleTV store.
Watchmen images are © Warner Bros.. All Rights Reserved.
Watchmen Property Being Developed As An HBO Series
6/21/2017 4:01 PM EST
In what can easily be considered a highly anticipated project, HBO is supposedly in talks with The Leftovers' Damon Lindelof to develop an adaptation of the popular comic book series Watchmen. While there was a 2009 feature film and a previous attempt at an HBO Watchmen series both are unrelated to this latest endeavor.Watchmen premiered in 1985 under the guise of an altered history due to the app...
More>>
Is There A Watchmen Prequel In The Works?
5/2/2012 11:36 AM EST
Watchmen fans can debate all they want about DC's plans for the "Watchmen" prequel, "Before Watchmen."  While some may be for it, and others against it, there is undeniable interest in the project, which reports say will include seven different miniseries starring popular characters from Rorschach to Doctor Manhattan (Billy Crudup).  Jackie Earle Haley (2006's Little Women and All the King's Men )...
More>>
Watchmen Mobile Website
2/3/2009 10:42 PM EST
Thanks to Warner Bros., you can now have access to the "Watchmen" mobile website.  Now, you can access ringtones, trailers, wallpapers, production video blogs, and more.  You will also receive movie updates and trivia, sent directly to your phone.Simply text "watchmen" to 58671."Watchmen" will be released on March 6, 2009....
More>>
Watchmen Movie Will Be Released As Planned
1/16/2009 11:32 AM EST
According to The Hollywood Reporter, the ongoing court dispute between Warner Bros. and 20th Century Fox has been settled.  20th Century Fox is said to have received a substantial amount of money, but the terms of the agreement have not been disclosed.The studios will be presenting the settlement to Judge Gary Feess, who has been presiding over the case. "Warner Bros. acknowledges that Fox acted i...
More>>
20th Century Fox Tries To Delay Watchmen Release
1/1/2009 9:39 PM EST
The "Watchmen" saga continues. The Associate Press has announced that 20th Century Fox plans on continuing their quest for a court order to delay the release of the film.  The law appears to be on the side of Fox at the moment.  Last week, U.S. District Court Judge Gary Feess had agreed that Warner Bros. infringed upon Fox's copyrights by developing the film.  Warner Bros. says that Fox doesn't ha...
More>>
Watchmen Trial Set For January 2009
9/3/2008 11:16 AM EST
A trial date has been set for the Fox/Warner Bros. "Watchmen" lawsuit, which will take place on January 6, 2009. Depositions proceedings will also take place throughout this year.Judge Feess says that he would like the case to move quickly and has called for an expedited discovery.  Warner Bros. Pictures still has the scheduled release date for the film as March 6, 2009....
More>>
Watchmen (Director's Cut) DVD Review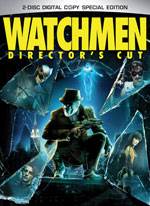 I know what you are thinking -- you are thinking, '
Gee, I really liked Watchmen; as FlickDirect.com said
, it is probably a better
Watchmen
than we deserve -- and definitely the best one we were going to get; but do I really want 24 more minutes of it?'
And then you think -- 'Hey -- shouldn't I wait for that five-disc edition to come out? I bought something like three copies of
The Fellowship of the Rings
..." I am going to sort all of that out for you.
The
Watchmen Director's Cut
comes with two discs. On disc 1 (the cut itself): 24 extra minutes of Nite Owl, Dr. Manhattan, the Comedian, the Silk Specter II, and Rorschach. What is in that 24 minutes? Well, a lot of stuff. Mostly just extensions; but there is the Nite Owl 1 beat-down scene -- somehow I felt the movie was probably improved by for not showing me.
There is an unnecessary, and wisely cut, scene of the cops finding Rorschach in the Comedian's apartment. He knocks one out, and the other takes a bunch of shots at him -- which, due to camera focus, is not clear how he survives. If I didn't know better, I would think he was bullet proof from that scene. We see some "Rorschach wanted footage" in the old Nite Owl talks to the new one scene, so we get a description of the Keene Act.
There is a Rorschach walking down the street scene with more Rorschach monologue that underscores he will
never, ever
surrender. Well, not even in the face of anything. There is a government agent's question, the Silk Specter II, and some more Eddie Blake flash-back. There is some "we found Dr. Manhattan on Mars" stuff from science geeks. There is an
absolutely
unnecessary extra clip of Videt's secretary getting her fingers shot off in the assassination scene.
There is more, and it is definitely unnecessary. While I consider
Watchmen
a triumph of filmmaking and turning the book into a movie, I truly do not believe we were going to get a better shot at it); it is clear that editing was kind to the movie. Being it is already long, it is not improved by the additional material -- much of which does not appear in the books, and some of which is simply gratuitous.
It is also missing the all-important Director's Commentary, which is at least half of what I would want from a "Director's Cut".
The second disc contains a MCR video for the show, 'webisodes' (available, as you would guess, from the web), and a documentary which has interviews with people from DC comics about how revolutionary Watchmen (the book) was. This is actually good -- although it is hurt seriously by the lack of Alan Moore who does not cooperate with studios after a falling out with DC Comics.
However, what is interesting and good about this, is not the discussion -- which is okay, although does not get high marks -- but the animated video shorts, which take Dave Gibbon's (the Watchmen artist's) work, and well, "animate it". This gives us a tantalizing and brilliant look at what a straight-out-of-the-novel (and I mean
straight-out- of-the-novel
) cartoon would look like.
The second disc is worth it just for that.
But here's the real problem. Inside the box is a note for 10 bucks off the ultimate edition. This is interesting; they presume that (a) you have bought this, so you are a Watchmen fan, and (b) you will (maybe) buy the 5-disc edition with director's commentary, the rest of the motion comics, and a bunch of other stuff. So really what they are saying is, "Thanks for this --and, we know you are going to get the big enchilada when
that
comes out."
Well, if you're a fan, you probably should, but I would pass on this one. The extras (especially without Director's Commentary) just aren't compelling enough in the face of a really deluxe set that will have that stuff.
If I showed this to someone for the first time, I would rather show them the theatrical release than the Director's Cut, which doesn't bode well for selling this edition.
-- Marco Chacon
Read More Watchmen Reviews
For more reviews please visit our film/television review section.
SPONSORED LINKS