Search Results For Patrick Wilson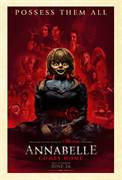 Annabelle Comes Home (2019)
"Annabelle Comes Home" is the third installment of New Line Cinema's hugely successful "Annabelle" films starring the infamous sinister doll from the "Conjuring" universe. Gary Dauberman, the...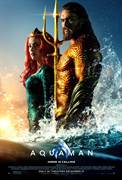 Aquaman (2018)
From Warner Bros. Pictures and director, James Wan comes an action-packed adventure that spans the vast, visually breathtaking underwater world of the seven seas, "Aquaman," starring Jason Momoa in...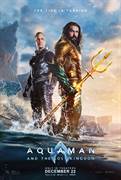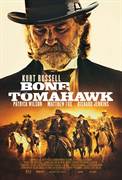 Bone Tomahawk (2015)
When a group of cannibal savages kidnaps settlers from the small town of Bright Hope, an unlikely team of gunslingers, led by Sheriff Franklin Hunt (Kurt Russell), sets out to bring them home. But...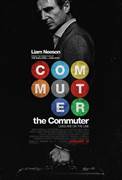 The Commuter (2018)
In this action-packed thriller, Liam Neeson plays an insurance salesman, Michael, on his daily commute home, which quickly becomes anything but routine. After being contacted by a mysterious stranger...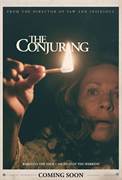 The Conjuring (2013)
Before there was Amityville, there was Harrisville. Based on a true story, "The Conjuring" tells the horrifying tale of how world renowned paranormal investigators Ed and Lorraine Warren were called...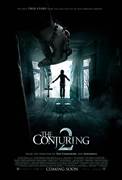 The Conjuring 2 (2016)
The supernatural thriller brings to the screen another real case from the files of renowned demonologists Ed and Lorraine Warren. Reprising their roles, Oscar nominee Vera Farmiga and Patrick Wilson...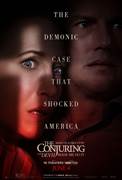 The Conjuring 3: The Devil Made Me Do It (2021)
"The Conjuring: The Devil Made Me Do It" reveals a chilling story of terror, murder, and unknown evil that shocked even experienced real-life paranormal investigators Ed and Lorraine Warren. One of...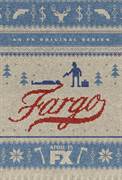 Fargo (2014)
The all new "true crime" case in Fargo's latest chapter takes you back to 1979 in Sioux Falls, South Dakota and Luverne, Minnesota. "Lou Solverson" (Patrick Wilson), a...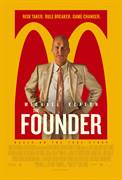 The Founder (2017)
Directed by John Lee Hancock (SAVING MR. BANKS), THE FOUNDER features the true story of how Ray Kroc (Michael Keaton), a struggling salesman from Illinois, met Mac and Dick McDonald, who were running...