Aquaman (2018)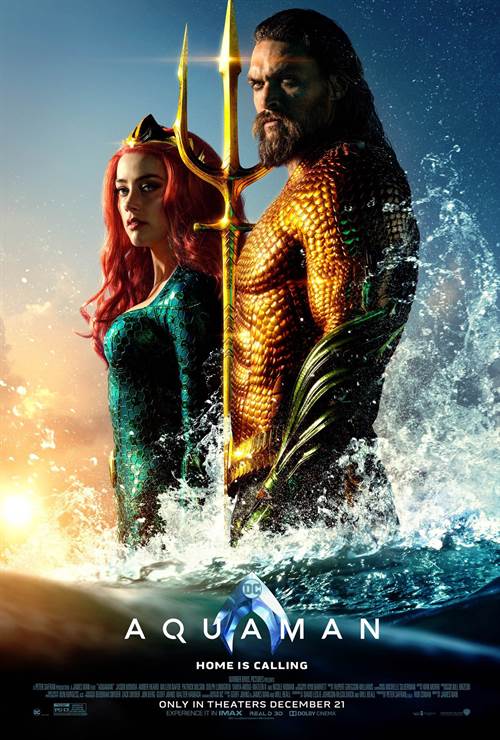 Share this:
| | |
| --- | --- |
| Director: | |
| Writers: | |
| Cast: | |
| Released: | Friday, December 21, 2018 |
| Length: | 143 minutes |
| Studio: | Warner Bros. |
| Genre: | Sci-Fi/Fantasy, Action/Adventure |
| Rating: | Some material may be inappropriate for children under 13. |
Synopsis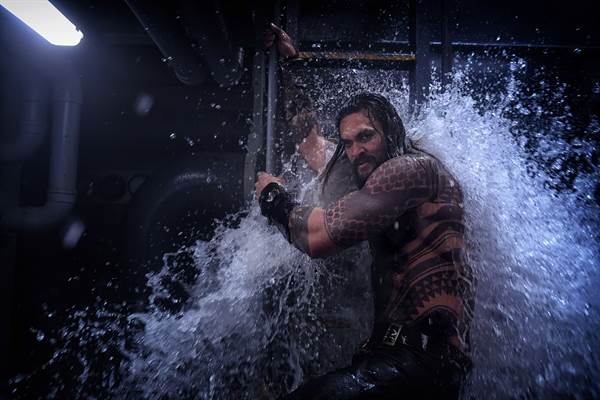 From Warner Bros. Pictures and director, James Wan comes an action-packed adventure that spans the vast, visually breathtaking underwater world of the seven seas, "Aquaman," starring Jason Momoa in the title role. The film reveals the origin story of half-human, half-Atlantean Arthur Curry and takes him on the journey of his lifetime—one that will not only force him to face who he really is but to discover if he is worthy of who he was born to be…a king.

Purchase DVD/Blu-ray/4K UHD physical copy of Aquaman today at Amazon.com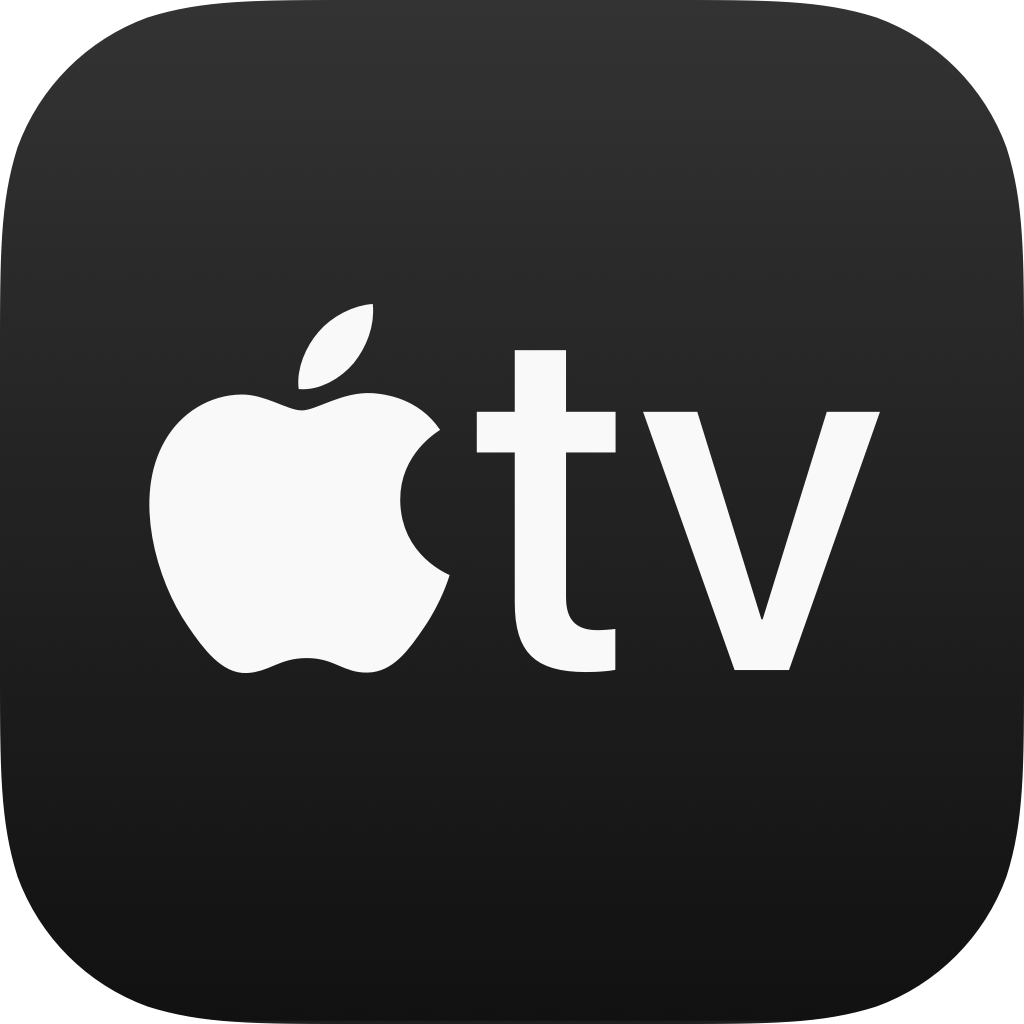 Download Aquaman in Digital HD/4K from the iTunes store.
Listen to the Aquaman soundtrack on Apple Music.
Aquaman images are © Warner Bros.. All Rights Reserved.
Aquaman Animated Mini-Series Heading to HBO
1/23/2020 9:57 AM EST
Aquaman is swimming into the world of HBO. A new animated mini-series titled Aquaman: King of Atlantis will premiere this spring. The series will consist of three parts and will be executive produced by James Wan, who brought us the big-screen version.Wan will executive produce alongside Atomic Monster's Michael Clear (Annabelle Comes Home), Rob Hackett (Swamp Thing), Sam Register (Teen Titans Go!...
More>>
Enter For Your Chance To Win Aquaman on 4K UHD
3/26/2019 10:36 AM EST
DC Comics has been delighting audiences with their superhero movies for years and in 2017 they introduced us to the Justice League giving us a glimpse of what to expect in the future.  This past holiday Season, they delivered with Jason Momoa (Game of Thrones) starring in their latest release, Aquaman.  As the movies makes its way to stores for home entertainment release, Warner Bros. in conjuncti...
More>>
Win Complimentary Passes For Two To An Advance Screening of Warn...
12/3/2018 4:49 PM EST
In 2017's Justice League the world got our first glimpse of Aquaman  (Jason Momoa; Game of Thrones) and we were intrigued enough to want more.  This month we get a full-length feature film all about him courtesy of Warner Bros. Entertainment and DC Comics. In anticipation of the theatrical release, Warner Bros. Entertainment in conjunction with FlickDirect want to offer some lucky winners the oppo...
More>>
Aquaman Themed Experience Coming to The Grove in L.A.
11/21/2018 10:47 AM EST
This Thanksgiving holiday weekend, Warner Bros. will be bringing an interactive Aquaman themed dome to the Los Angeles hotspot The Grove. The attraction will open on Black Friday and will continue throughout the three-day weekend. The large-scale, tactile activation offers fans a chance to step into the depths and immerse themselves in the stunning undersea world created for the film, and is accom...
More>>
First Aquaman Poster Revealed
7/16/2018 3:44 PM EST
Warner Bros. has released a photo of the first poster for their upcoming film Aquaman. Jason Momoa will be starring in the title role.The film will be featured at a Comic-Con panel this week where the first trailer will also be released. The film will also star Patrick Wilson and Amber Heard as well as Willem Dafoe, Temuera Morrison, Dolph Lundgren, Yahya Abdul-Mateen II and Nicole Kidman.This new...
More>>
Aquaman 4K Ultra HD Review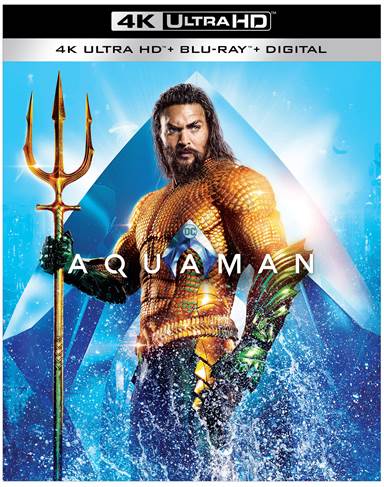 In 1941 Aquaman was introduced in a backup feature of the DC comics. Over the years he was more of a minor character in the DC Universe even though he is part of the Justice League. In the past, he was drawn as a blonde haired, fair skinned pretty boy who rode a seahorse. He was taken very seriously over the years even in the Saturday morning cartoons. All that changed in 2014 when it was announced that Aquaman would be part of the Justice League film and would be played by Jason Momoa (
Game of Thrones
). By December it was announced there would also be a solo Aquaman movie which came to theaters four years later. Now the successful superhero film is heading to home theaters.
Lighthouse keeper Thomas Curry (Temuera Morrison; Once Were Warriors) lived alone until one night he rescued Atlanna (Nicole Kidman; The Hours) during a violent storm. They fell in love and had a son named Arthur (Momoa). They were happy until one day warriors from the sea came for their Queen. Forced to abandon her love and her son, Atlanna vowed to return but never did. Arthur however, seemed to live in two worlds – he was human but he could communicate with underwater sea life and could ride the ocean as no human could.
Arthur was content living on land until princess Mera (Amber Heard; The Rum Diary) finds him and tells him his half-brother, King Orm (Patrick Wilson; Insidious) is going to wage war on the surface world. Arthur is reluctant to enter a world he does not know and fight an enemy he has never met. Complicating matters is a villain working with Orm named Black Manta (Yahya Abdul-Mateen II; The Get Down) who has a personal vendetta against Arthur. At first defeated, Arthur fights back and not only finds a kingdom but his long lost mother as well.
Momoa was brilliant casting as his Polynesian roots make him an excellent choice to portray a warrior who worships and controls the sea. He brings Aquaman to life as no other actor could with physical strength and a tough exterior protecting a soft and sentimental inner being. Kidman is also well cast as is Heard. They portray strong women who have a sense of purpose and pride. Wilson brings a meanness to his role as king that makes it difficult to even remotely like him but that is the point isn't it.
If any film could benefit from a 4k video presentation it is certainly Aquaman. With its 2160p high definition quality and 2.40:1 aspect ratio it offers vibrant colors and brilliant details including those of Aquaman's armor. The Dolby Atmos audio is a worthy complement to the video and highlights the soundtrack and special effect well. The Combo pack offers a number of interesting extras with behind the scenes footage and discussion on everything from casting, costumes and stunts. They include: Going Deep Into the World of Aquaman, Becoming Aquaman, James Wan: World Builder, Aqua-Tech, Atlantis Warfare, The Dark Depths of Black Manta, Heroines of Atlantis, Villainous Training, Kingdoms of the Seven Seas, Creating Undersea Creatures, A Match Made in Atlantis, Scene Study Breakdowns and Exclusive Sneak Peek of Shazam!
Director James Wan (Furious 7) does a nice job with the action sequences and keeps the flow of the film moving at a decent pace. My only complaint about the movie is that the underwater scenes look a little fake and cheesy. Otherwise, Aquaman has a good cast, excellent costumes, and an interesting story.
If you are a Momoa or DC Comics fan you will be pleased to know that this Aquaman is a quality version and won't disappoint even the most skeptical amongst us.
Grade: B+
Read More Aquaman Reviews
For more reviews please visit our film/television review section.
From Warner Bros. Pictures and director, James Wan comes an action-packed adventure that spans the v...

From Warner Bros. Pictures and director, James Wan comes an action-packed adventure that spans the v...

When director James Wan was chosen to bring the world of Aquaman to the big screen, his first hurdle...
From Warner Bros. Pictures and director, James Wan comes an action-packed adventure that spans the v...

FlickDirect's Austin Putnam reviews the latest DCU film, AQUAMAN. From Warner Bros. Pictures and...
The doll Anabelle is seen in one quick shot in the film.
SPONSORED LINKS