Aquaman (2018)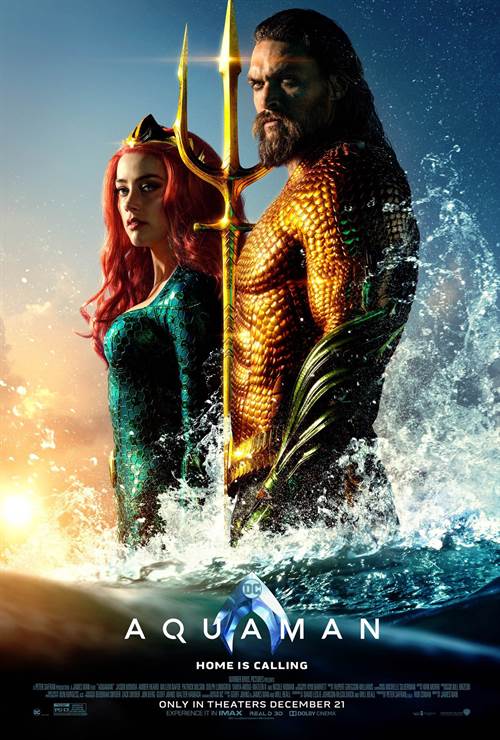 Share this:
| | |
| --- | --- |
| Director: | |
| Writers: | |
| Cast: | |
| Released: | Friday, December 21, 2018 |
| Length: | 143 minutes |
| Studio: | Warner Bros. |
| Genre: | Sci-Fi/Fantasy, Action/Adventure |
| Rating: | Some material may be inappropriate for children under 13. |
Synopsis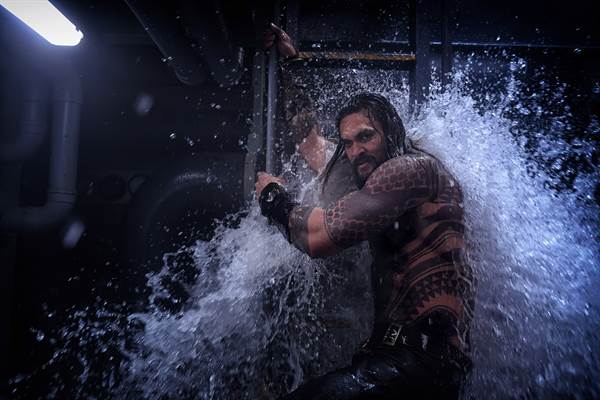 From Warner Bros. Pictures and director, James Wan comes an action-packed adventure that spans the vast, visually breathtaking underwater world of the seven seas, "Aquaman," starring Jason Momoa in the title role. The film reveals the origin story of half-human, half-Atlantean Arthur Curry and takes him on the journey of his lifetime—one that will not only force him to face who he really is but to discover if he is worthy of who he was born to be…a king.

Purchase DVD/Blu-ray/4K UHD physical copy of Aquaman today at Amazon.com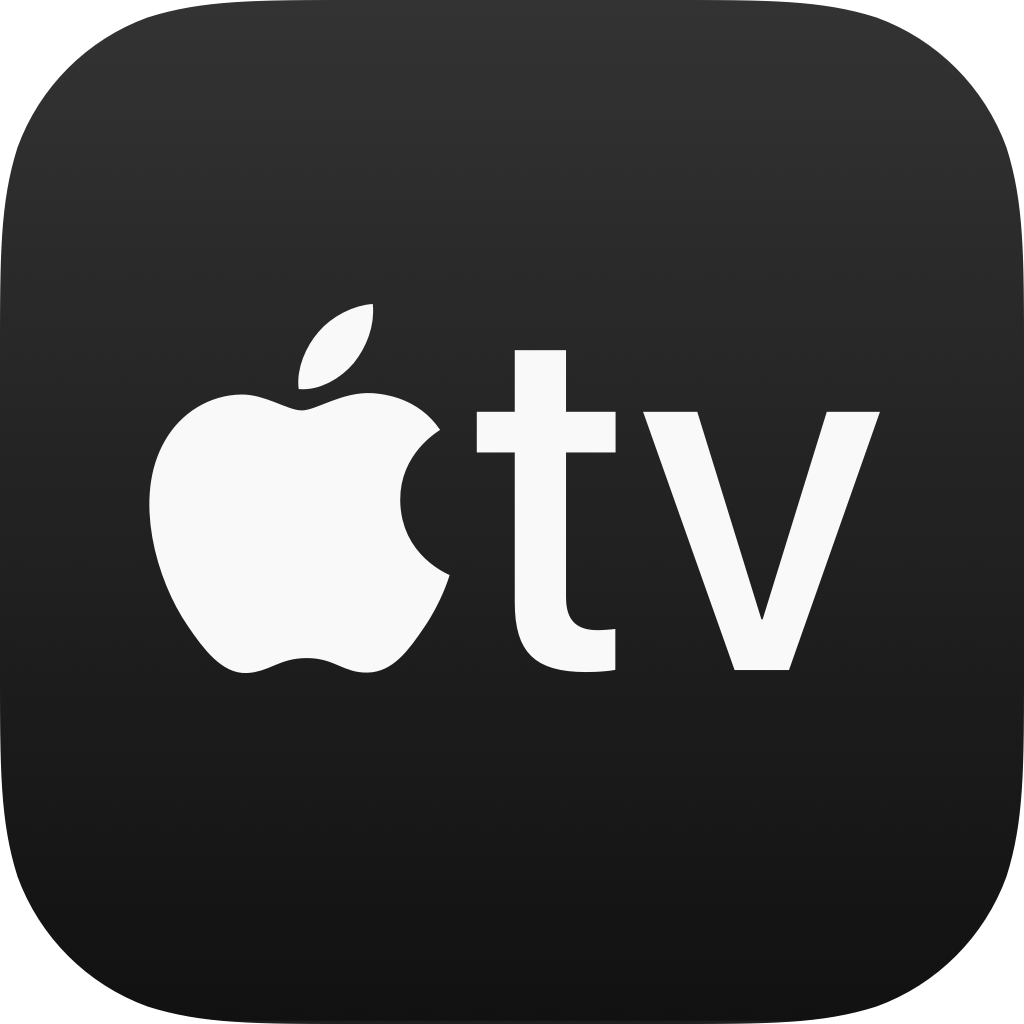 Download Aquaman in Digital HD/4K from the iTunes store.
Listen to the Aquaman soundtrack on Apple Music.
Aquaman images are © Warner Bros.. All Rights Reserved.
Aquaman Animated Mini-Series Heading to HBO
1/23/2020 9:57 AM EDT
Aquaman is swimming into the world of HBO. A new animated mini-series titled Aquaman: King of Atlantis will premiere this spring. The series will consist of three parts and will be executive produced by James Wan, who brought us the big-screen version.Wan will executive produce alongside Atomic Monster's Michael Clear (Annabelle Comes Home), Rob Hackett (Swamp Thing), Sam Register (Teen Titans Go!...
More>>
Enter For Your Chance To Win Aquaman on 4K UHD
3/26/2019 10:36 AM EDT
DC Comics has been delighting audiences with their superhero movies for years and in 2017 they introduced us to the Justice League giving us a glimpse of what to expect in the future.  This past holiday Season, they delivered with Jason Momoa (Game of Thrones) starring in their latest release, Aquaman.  As the movies makes its way to stores for home entertainment release, Warner Bros. in conjuncti...
More>>
Win Complimentary Passes For Two To An Advance Screening of Warn...
12/3/2018 4:49 PM EDT
In 2017's Justice League the world got our first glimpse of Aquaman  (Jason Momoa; Game of Thrones) and we were intrigued enough to want more.  This month we get a full-length feature film all about him courtesy of Warner Bros. Entertainment and DC Comics. In anticipation of the theatrical release, Warner Bros. Entertainment in conjunction with FlickDirect want to offer some lucky winners the oppo...
More>>
Aquaman Themed Experience Coming to The Grove in L.A.
11/21/2018 10:47 AM EDT
This Thanksgiving holiday weekend, Warner Bros. will be bringing an interactive Aquaman themed dome to the Los Angeles hotspot The Grove. The attraction will open on Black Friday and will continue throughout the three-day weekend. The large-scale, tactile activation offers fans a chance to step into the depths and immerse themselves in the stunning undersea world created for the film, and is accom...
More>>
First Aquaman Poster Revealed
7/16/2018 3:44 PM EDT
Warner Bros. has released a photo of the first poster for their upcoming film Aquaman. Jason Momoa will be starring in the title role.The film will be featured at a Comic-Con panel this week where the first trailer will also be released. The film will also star Patrick Wilson and Amber Heard as well as Willem Dafoe, Temuera Morrison, Dolph Lundgren, Yahya Abdul-Mateen II and Nicole Kidman.This new...
More>>
Aquaman Theatrical Review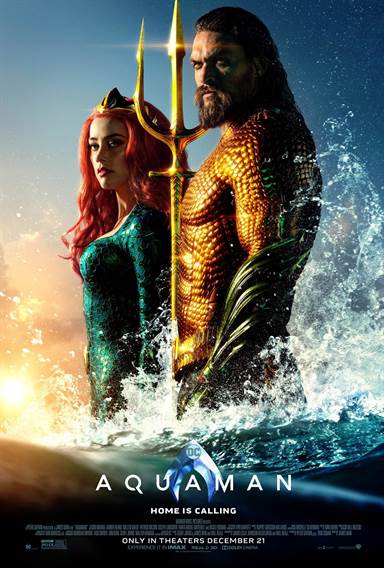 By any definition, "Aquaman" is a certified Blockbuster, a mega-action superhero flick filled with spectacle, cool visuals, decadent insanity, and frenetic fun. It's quite probably the best film of the 'comic book' Superhero genre brought to the screen so far.
The scope of the eye candy here is breathtaking; from the clever underwater physics and the high-concept Underwater Cities to the funky sea-life transportation, from a bongo-playing octopus to the ever wet muscles of Jason Momoa. There's something unusual filling the screen every minute to keep you entertained. Such audacious, costly, and successful filmmaking is still a rare commodity.
As an origins tale, "Aquaman" seems a little long at 2 ½ hours, but each time you begin to feel that way, it takes off again and you're into another wildly absurd, unexpected, and exciting adventure. Been a long time since even a "Bond" film has done that for an audience. Even the ending, as predictable as possible, will leave you satisfied.
Here's The Storyline…
One dark stormy night, lighthouse keeper Thomas Curry (Morrison) rescues Atlanna (Kidman), a princess on the run from fabled Atlantis. They fall in love and give birth to Arthur (Momoa) an illicit half-Human, half-Atlantean child with the ability to communicate with creatures of the sea. Atlanna is forced to abandon them and return to Atlantis to keep the boy safe, entrusting his welfare and education to her advisor Vulko (Dafoe).
Years pass and Orm (Wilson), the new power-hungry King of Atlantis, has decided to consolidate his forces with the other underwater realms, and destroy the surface dwellers who are ruining the Oceans and threaten Atlantis' security. The only thing standing in his way is Arthur, secretly known as "Aquaman", who it turns out is Orm's half-brother and the rightful heir to the throne. The problem is, Arthur couldn't care less, until Princess Mera (Heard) shows up, sets him on a quest for the legendary trident of Atlan and eventually his destiny.
This is definitely Momoa's film; it's an instant star turn. He's fun to watch, never taking himself seriously, and he carries the role "Aquaman" with ease and humor. Every other character in the film just seems like his support team. We just want to watch him do his thing, not them.
Kidman is wonderful, but she's not in the film much. Heard is also good, but she's hampered with a role written generically. The other standout performance is by Abdul-Mateen II as Aquaman's nemesis Black Manta.
My take… I liked the film. It's a fun time for every age group. If you can, see it in IMAX.
Can a film with Momoa and "the Rock" be far away! I'd pay to see that.
Rating: 4 1/2 Stars (out of 5) "Aquaman" is Rated PG-13 for sequences of sci-fi violence and action, and for some language. Running Time: 2h 22m
-- Alyn Darnay
Read More Aquaman Reviews
For more reviews please visit our film/television review section.
From Warner Bros. Pictures and director, James Wan comes an action-packed adventure that spans the v...

From Warner Bros. Pictures and director, James Wan comes an action-packed adventure that spans the v...

When director James Wan was chosen to bring the world of Aquaman to the big screen, his first hurdle...
From Warner Bros. Pictures and director, James Wan comes an action-packed adventure that spans the v...

FlickDirect's Austin Putnam reviews the latest DCU film, AQUAMAN. From Warner Bros. Pictures and...
The doll Anabelle is seen in one quick shot in the film.
SPONSORED LINKS