Jan 23, 2020 09:57 AM EST
Aquaman Animated Mini-Series Heading to HBO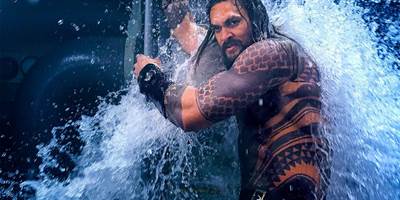 Aquaman is swimming into the world of HBO.
A new animated mini-series titled Aquaman: King of Atlantis will premiere this spring. The series will consist of three parts and will be executive produced by James Wan, who brought us the big-screen version.
Wan will executive produce alongside Atomic Monster's Michael Clear (Annabelle Comes Home), Rob Hackett (Swamp Thing), Sam Register (Teen Titans Go!), Victor Courtright (ThunderCats Roar!) and Marly Halpern-Graser (Batman vs. Teenage Mutant Ninja Turtles). Courtright and Halpern-Graser will also serve as showrunners.
Each episode will have its own storyline and will begin with Aquaman being newly crowned King.
No release date has been set for the series. It also isn't known who will voice the character of Aquaman.

Filed Under: hbo, james wan, aquaman