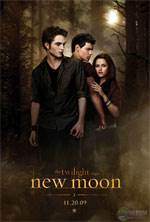 BURBANK, Calif. - November, 2009 - On Monday, November 16, fans of "Twilight" will get a double treat when Taylor Lautner brings a never before seen clip from "The Twilight Saga: New Moon" to premiere on "The Jay Leno Show" (Monday-Friday, 10-11 p.m. ET).

The exclusive clip will feature Lautner and co-star Kristen Stewart.

Also, on Monday's show Heather Locklear checks in for a "Ten @ Ten" from the set of "Melrose Place."

"The Jay Leno Show" is from Big Dog Productions in association with Universal Media Studios. Debbie Vickers is the executive producer.