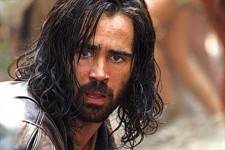 According to Heat Vision, Colin Farrell is currently in the lead to star in the re-boot of the 1990's "Total Recall".

The sci-fi action film was based on "We Can Remember It for You Wholesale", a short story written by Philip K. Dick. The new version will be more of an updates look at said story.

Also rumored to be high on the list for the lead were actors Michael Fassbender and Tom Hardy.

The film will be directed by Len Wiseman, and produced by Neal H Moritz. The script was written by Kurt Wimmer.

Filming is expected to begin in March.