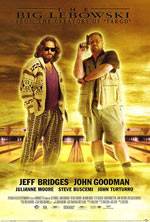 Apparently, Tara Reid thinks she will be starring in the upcoming "Big Lebowski 2" film. However, there is no "Big Lebowski 2" film even being made. Hmm...

Tara claimed in a recent interview that she would be in the film later this year, but according to Ethan Coen, there are no plans of that happening.

Coen jokingly told Austin360.com, "I'm glad she's working on it". His brother, Joel, also was asked about having plans for the sequel and said, "Well, we don't but we'll watch it when it comes out. Especially if Tara's in it."

According to a rep for Tara, "She heard Jeff Bridges say that he wanted to make Big Lebowski 2 and have all the original cast members in it, so she may have misspoke, thinking that included her based on what Jeff said."